Introducing Search by State with Wordtracker for both the US and UK, meaning you can refine your keywords with even greater accuracy.
Obviously we thought the best way to demonstrate this is through the medium of Pizza.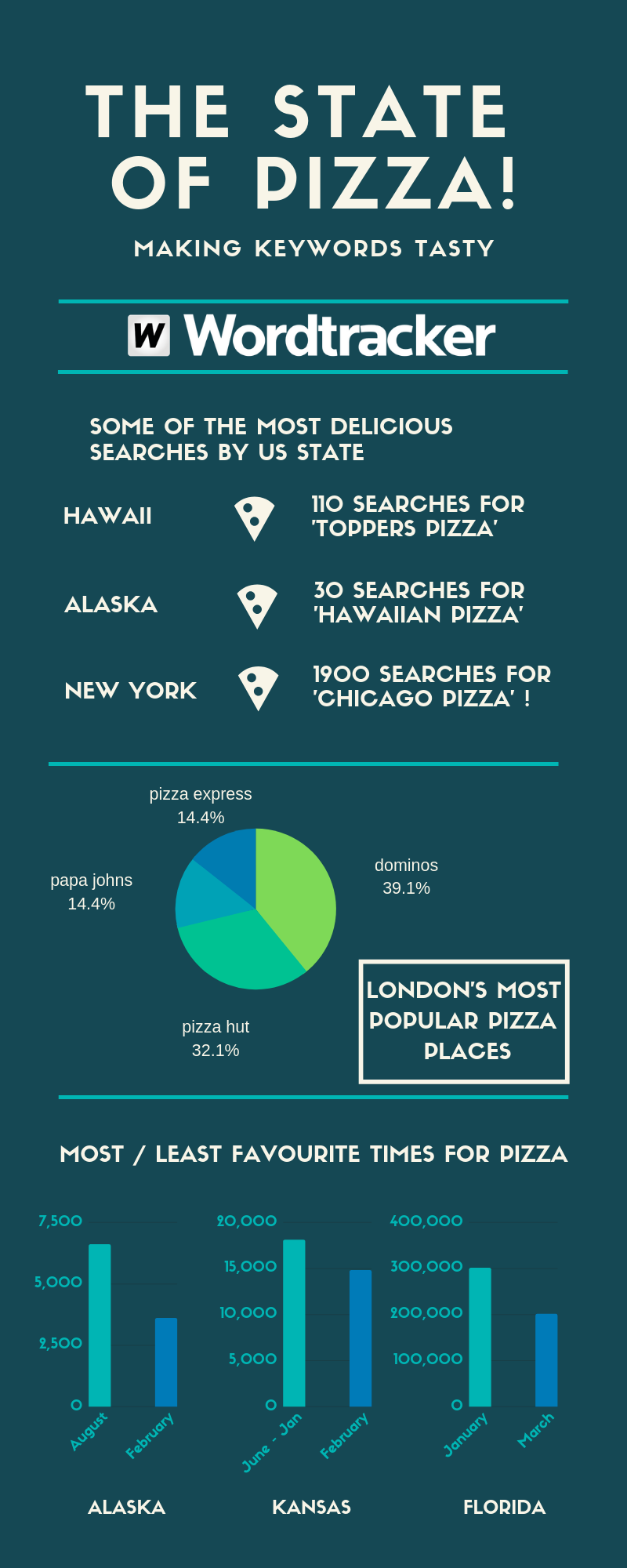 Using Search by State
Just head over to Wordtracker and select Google as your keyword source. Search by State data is currently available for both the UK and US.
We have data available for all US states. The UK has a lower population making greater granularity difficult. We have England, Scotland and Wales available as regions as well as data for the 3 largest cities. London, Birmingham and Manchester.
If you want to give it a try just head over to Wordtracker and start searching!