SEO (search engine optimization), the industry you're trying to learn about, is full of impenetrable jargon. And I mean, really full. Even the name is jargon - search engine optimization? When do you ever use that word in real life? Why not just say "improving your search results (ISE)"? I mean, isn't that what you're doing
This is not the time for an in-depth analysis of why this has occurred, but it is the time to say that you won't get that here. We're going to walk you through the SEO process in language you can understand.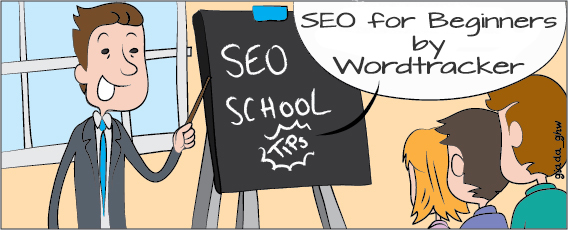 We'll start with the basics, then tackle individual subject areas in more and more depth.
We'll be talking about how Google is really looking for two things from your site in a later article: authority and relevance. Here's how to go about getting those.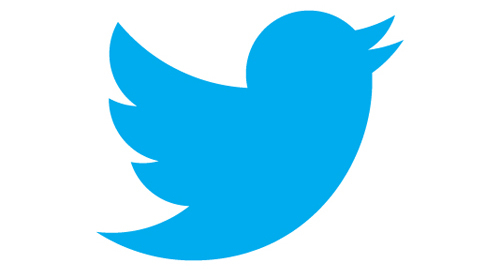 "Google is really looking for two things from your site: authority and relevance" Tweet this quote
Authority
Google defines your website's authority as (broadly) the number of links your site attracts. (Social links ie, people sharing one of your pages on Facebook, Google+ or similar, is also a factor, as it's essentially the same thing). Simply put, the better your content is, the more people will link to it.
You can learn more about content in the Wordtracker Academy content section, but at this stage, there is one key lesson. Take the time and effort to create fantastic, jaw-dropping content. It can be text, video, graphics, whatever you like, just make sure the content on your site is as good as it can possibly be.
Relevance
Creating great content to build up links is one half of the puzzle, but the other is to make sure that Google knows what all the content is about so it can make sure it ranks for the appropriate terms. There are several strands to this.
The first is to make sure you're using the same language as your customers. Avoid jargon and just say it how it is.
This can be tricky for some businesses. In the UK for example, if someone wants a new cell phone they almost certainly take out an 18 or 24 month contract. There is therefore a lot of search volume around terms like cheapest phone contracts, best iphone contracts, that kind of thing.
So what do the carriers do? They don't like the word 'contract', so they call them pay monthly plans. The result is that if you search for one of these terms, none of the carriers rank, it's just the affiliates and the re-sellers. They're throwing away traffic because they don't like a word. Make sure this isn't you.
There may be times however, when it's not that obvious. Let's say you sell portable computers. What terms would your customers use? They could search for netbooks, laptops, ultrabooks, portable computers, macbooks, chromebooks, the list is potentially endless. Will all these terms, you need to think about how difficult each one of them is to rank and how well they convert.
We call this process keyword research.
It's a vitally important part of SEO as it forms the basis of your SEO strategy. You can learn more about keyword research elsewhere in the Academy. We talk about it a lot.
Once you've established the keywords you're focusing on (and therefore, the language you're using), you need to make sure that language is repeated where possible throughout the site. This will make your site appear relevant to Google.
Your site structure
The first thing to do is to build your site in a logical way. Broadly, this means talking about wider areas of your business on your home page (eg, computers), then have category pages and product pages getting more and more specific. Eg, a site journey might look like this:
Home Page › Computers & Tablets › Laptop & Netbook Computers › PC Laptops › Samsung › Samsung XPS 13 › Order Page
Building your site this way means you're more likely to target for relevant terms. We call this 'building around your niche' and it's a key factor to help you appear relevant.
Now we need to put the relevant keywords in the appropriate places. We call this on-page optimization And there are several places on the page you can optimize (ie, make keyword rich):
The URL - web address eg, www.yoursite.com that appears in the browser.
The title tag - when you view a web page in the browser, the words that appear at the top, in the tab of the browser, is the title tag. This should be changeable in your CMS.
The alt tag - all images in your site have one of these. It's what the search engines 'see'.
The navigation and the on-page copy - where this makes sense, try and ensure the keywords are included.
Those are really just to get you started, but these topics are explored in more depth elsewhere, so get exploring!
Read more in this series
Why SEO? What are the benefits for your site and your pocket?
So what actually is SEO? What is it and why would you want to do it?
How does Google rank your site? Google loves authority and relevance. What are these and how do you get them?
SEO checklist - 10 things to check right now The very first 10 things to check to see if your site is search engine-friendly.
Join the discussion
You can keep in contact with us on Google+, find us on Twitter. Facebook and LinkedIn
Get a free 7-day trial
A subscription to Wordtracker's premium Keywords tool will help you to:
Generate thousands of relevant keywords to improve your organic and PPC search campaigns.
Optimize your website content by using the most popular keywords for your product and services.
Research online markets, find niche opportunities and exploit them before your competitors.
Take a free 7-day trial of Wordtracker's Keywords tool