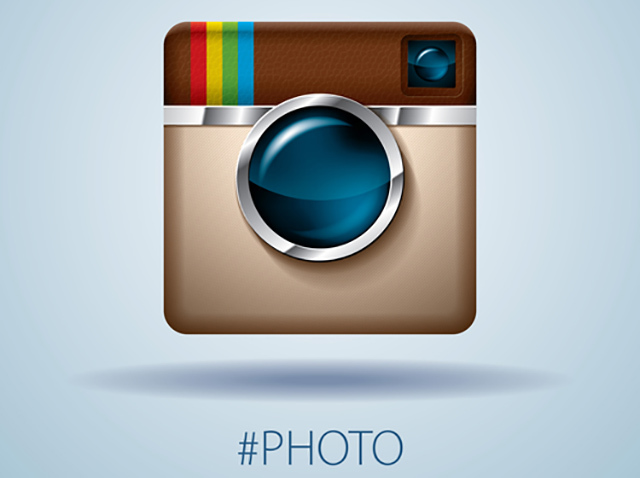 As a photo sharing site, Instagram is probably the social network that lends itself least easily to a business presence. While Facebook and Twitter have been around so long they're the 'default' social networks expected of any brand with an online presence, Instagram is still the new kid on the block to some extent. Because it demands less written content and places the emphasis on creative, it can be difficult for brands, particularly those with less photogenic products or limited access to professional services, to see over the visual stumbling block to the benefits on the other side.
According to Instagram's own case studies, its business users can achieve results 2-3x times better than the Nielsen online averages. Whether you sell cosmetics, kitchens, lightbulbs, cocktails or business services, this means that there is a space on Instagram for you – and a real incentive to invest time and effort in collating professional imagery specifically for the platform.
In theory making the business case for Instagram should be very easy. But if that were the case, why are more brands not shouting about their Instagram results? Why is Facebook adding 1 million active small business users every month but not Instagram? It comes down to perception. There is an overwhelming impression that Facebook is easy. That you can sell and therefore make money from any time investment because posts can be sales-y and text based, easily promoted with boosted posts and with a proven audience.
Instagram calls for more creativity and a better caliber of images. But if you subscribe to the theory that an image is worth a thousand words, then you should be able to see the value of an Instagram page. Consumers are for the most part visual creatures. We want to see what we're buying. We want to look at everyone else's pictures and see how the other half lives. We want to know what's going on behind the scenes. If you have a Pinterest board, you'll likely seek inspiration in images or find them aspirational. It's this basic human connection with images that makes Instagram such a viable business portal.
When I first started to consider Instagram for business clients, I wondered if all of this theory could actually translate to a demonstrable ROI. Here's a few examples I found which show just how much potential business you could be missing out on if you dismiss the platform as irrelevant –
Financial services brand Capital One was one of the early adopters. As one of the 10 largest banks in the USA, Capital One wanted to use its Instagram to underline its commitment to its customers. It used sponsored posts to show what customers kept in their wallets and unearth the story behind them. It recorded a 16 point lift in ad recall, 2.5x times the Nielsen average. For customers 45 + the ad recall point was 25. There was also a 3 point lift in favorability amongst those aged 21-24. This shows a broad demographic of users, all interacting and recalling the brand.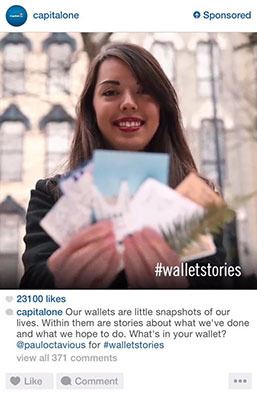 McDonald's summer campaign was very specific, seeking to connect with the 18+ age group, on mobile devices, in Australia. Through a series of summer-themed images, which had no logos but integrated red and yellow colors in lifestyle shots, it achieved its aims with a massive 47 point lift in ad recall, 4 point lift in message association and 4 point lift in brand favorability.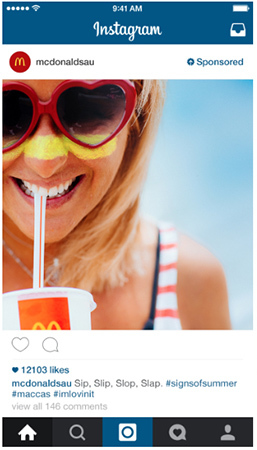 Cosmetics brand L'Oreal ran a winter themed campaign to increase recommendations and ad recall amongst females aged 18 – 49. It used images of models in a snowy Whistler during a four week #Infallible push. Its results were twice the Nielsen average for online, with a 7 point lift in recommendations amongst 25 – 49 year age group and a 14 point lift in ad recall.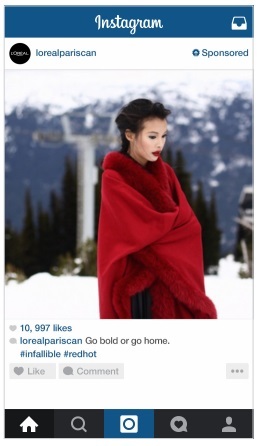 With such an overwhelming influx of statistics showing that consumers are on Instagram and do take note of what they see, the business case almost makes itself.
Do you feel encouraged to try Instagram after reading these brand stories? Can big business success translate to small and medium brands? Let us know what you think in the comments. The best ones will be re-posted on our social media.