Instagram reached many milestones in 2016, from hitting 600 million users in December to adding its own Snapchat-inspired storytelling feature, Instagram Stories. It racked up over 100 million new users in the last portion of the year, claimed brand success with its advertising options and gave birth to the terms Instafamous and Instabrand. These terms (expect to hear a lot more of them in 2017) refer to personalities and brands who have built themselves a healthy following and even created a successful business primarily through the Instagram platform alone.
It's clear that what originally started as a photo sharing app is now an incredibly powerful and influential social branding tool which has the genuine capacity to drive consumer brand interest and online sales. It would be irresponsible for any online brand to overlook Instagram when building a social marketing strategy. But when looking for inspiration, who are the brands to turn to? Read on for our run down of the brands who upped their game and set Instagram alight in 2016.
National Geographic - @natgeo
You'll be hard pressed to find a list of top Instagram brands without seeing National Geographic lauding it at the top of the pile. Over 66 million followers and counting is a significant achievement for any brand, but it's particularly impressive for one that is otherwise quite traditional and was established in 1888.
Using the brand's dedication to beautiful and diverse imagery from around the world, they have capitalized on the very essence of Instagram's share and inspire potential. Stunning photography ranges from magnificently captured sea life to barren African deserts, meaning the National Geographic Instagram account is alive with culture and worldly stimulus. They offer a superb example of an old school print brand embracing modern day digital and succeeding.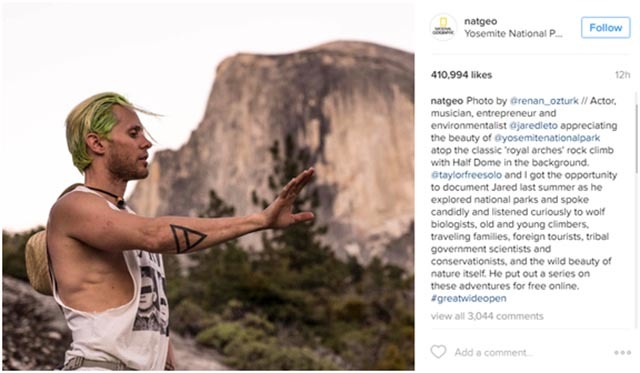 Lorna Jane - @lornajaneactive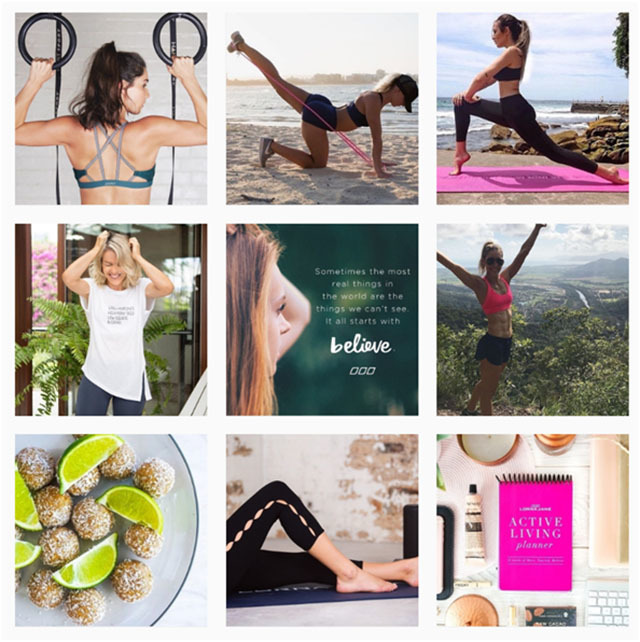 Female fitness apparel brand, Lorna Jane started as a humble Australian retailer. Embracing social media as a method of attracting organically earned interest rather than using endless paid media, has really paid off and the brand grew rapidly in popularity throughout 2016. Even though they are a relatively new brand they have managed to rack up almost 800,000 Instagram followers in a short period of time.
What's most impressive aboutLorna Jane on Instagram though isn't the numbers. It's the way they have truly captured the essence of their target audience via their posts with a huge journey of discovery in 2016. It doesn't take much scrolling through their feed to identify their core buyers – the brand has clearly put a lot of time and effort into understanding its demographic and then really nailed it when it comes to collating inspiring posts and imagery that resonates. The core audience of 20-30 year old fitness enthusiasts who value looking and feeling good whilst living an active lifestyle is reflected in every update. The imagery perfectly blends health and fitness with fashion. There's a nice dose of female orientated l motivational quotes and even the odd shot of tantalizing health foods. The brand has capitalized on some of the most popular categories on Instagram all in one stride while effortlessly showcasing their products in a non-salesy manner.
Starbucks - @starbucks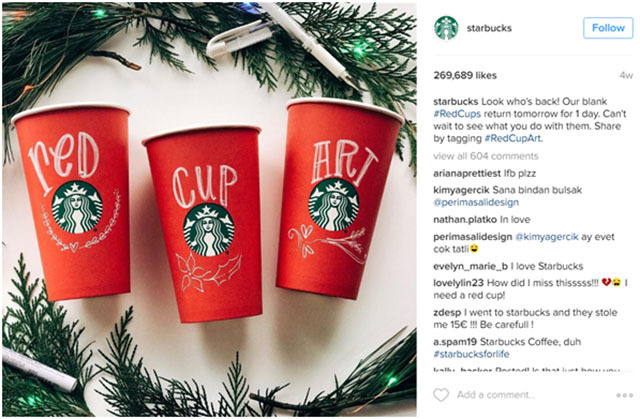 Starbucks has always been a brand that's intelligently in touch with its customers' individuality. The simplicity of adding a customer's name to orders by writing directly on the takeout cup still powers some of the brand's day to day social buzz even now. But it's the constant motivation to involve its customers on social which has helped it climb to over 12 million followers and earn it a spot as one of 2016's social media winners.
Over the holiday season Starbucks exploited the already viral popularity of its festive Red Cups by creating a social competition in which buyers would feel inspired to share their personalized red cups alongside the designated hashtag #redcupart. Entrants were given the chance to win an exclusive Starbucks card. This initiative was simple in both its concept and its execution – but that's the attraction. It played up to the customer's individuality and added a sense creativity which was fuelled by the brand sharing select customer generated images on the main Starbucks Instagram account. This is a clever way to involve product imagery via audience submissions rather than flat out sales pitches and generate organic buzz, all captured with a humble hashtag, at the same time.