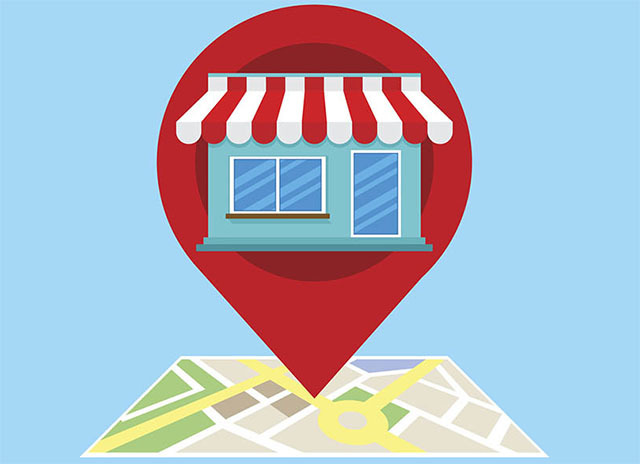 Before we get to the nitty gritty of how to win at local search this year, you might be wondering what you can expect in return for your efforts. The answer is simple – more sales. According to Google data, 76% of people who search for something nearby on their smartphone visit a related business within a day, and 28% of those searches result in a purchase.
If you're ready to get your local search presence in the best shape of its life, keep these three crucial rules in mind.
1. Think beyond local and execute hyperlocal
The importance of local search is intrinsically linked to mobile search and the growth of micro-moments. Thanks to an always on mentality and the ease with which a search can be carried out from any location, whether you want to find an Italian restaurant nearby, a gas station or a store, chances are you'll look for an appropriate product or service 'near me'. This type of search is called hyperlocal.
Google search data from March 2016 shows a 136% year on year growth in 'near me' searches, emphasizing how consumer search habits are driving this hyperlocal focus.
Going hyperlocal should begin at strategy level and will focus on a small geographic area, such as a zip code or town. You can use this to inform your entire local SEO campaign – you know you'll need to build citations around your zip code, place your full address and zip code on your site and in your Google My Business profile. That's all a given. But you could also use hyperlocal to inform your landing page content, content marketing approach and social media approach, not to mention your link building and keyword selection processes.
If you are a photography studio in Austin, TX for example, and know that your clientele is mainly local couples looking for engagement shots and families looking for portraits, an analysis of your customer records might show that on average, those customers travel a maximum of six kilometers to get to your door. All of your local SEO efforts will need to be hyper focused on that six kilometer area:
This helps you identify people to approach for a link (the local town newspaper perhaps)
Shows you which area to target for boosted social media posts
Lets you know to include driving directions from a destination at either end of that six kilometer marker and
Tells you which towns and even zip codes nearby to reference in your on page content
2. But don't forget the basics
Competition for local listings is intense and, in the flurry to use the most advanced tactics or create the most local content, it's easy to forget the basics. These are key to building a strong local SEO foundation and, just because a Google My Business listing might seem fairly basic, it will make a difference to your overall local search visibility.
Fill out every field with accurate information
Make sure your full address is included
Upload plenty of engaging imagery
Add contact information
Update opening hours and
Double check that the correct categories are selected
From there, also verify that structured data markup is correctly implemented on your site and that it is passing on as much local information to the search engines as possible including latitude, longitude, street address, telephone number and operating hours. This boosts your chances of being listed on Maps and in the three-pack above the search results when you're open for business.
3. Seek out reviews and have a review response strategy
Reviews and local search are inextricably linked for consumers. Bright Local research has confirmed that:
96% of consumers have searched for a local businesses online
91% of consumers read online reviews for businesses
74% of consumers say that positive reviews make them trust a local business more
84% of people trust online reviews as much as a personal recommendation
The study additionally found that the search for online reviews also focuses on businesses that lend themselves well to local SEO activity:
60% of consumers had searched for reviews of restaurants and cafes
40% for hotels and B&Bs
31% for clothing stores
28% for hair and beauty salons
26% for auto services and grocery stores
For all of these categories (plus many more) there is a demonstrated appetite for local reviews, tied to local search habits. The bottom line is that those looking for a local business will typically read an online review, with a good one held in as much esteem as a personal recommendation. A bad one then can be disastrous.
Making online reviews a part of your local search rules for the year is smart on a number of levels. Not only is it great for reputation management, it can also directly influence consumer trust and consequently, make the difference between making a sale and losing a potential customer to a rival down the street with better reviews.
The survey finds that most customers will leave a review when asked, so a simple follow up could work well enough. You may consider asking in-store at your location using a tablet for instant capture, sending an email using marketing automation to cut down on time investment or offering a review feature on your own website.