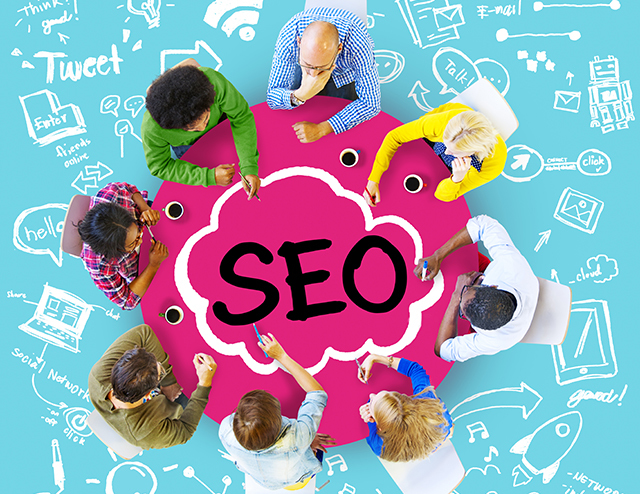 Here are our five rules to get local SEO right from the ground up.
Optimize your Google My Business Page
It's no secret that your Google My Business Page is the foundation of your local ranking strategy, so be sure to treat it as an extension of your website. Google My Business is an interface designed by Google that connects you directly with customers. Whether they're looking for you on Search, Maps or Google+, a fully completed profile and regular maintenance gives your local search profile a definitive boost. Here are a few key points to focus on to ensure you make the most of your page:
Add a unique business description that includes links
Add a business address
Add a local business phone number
Add your opening times/days
Select the correct category for your business
Utilize real reviews from customers
Upload relevant, high quality photos
Make use of on-page Geotagging
Geotagging can help users find a range of location-specific information from a single device. Geotagging is the process of attaching GPS coordinates or geographical metadata to media such as posts, videos and images. This data allows Google to make an association between that piece of media and specific location. This makes it a great way for local businesses to optimize their content for local searches, increasing relevancy in the eyes of the user and helping to drive local traffic to your site.
Get your customers to leave feedback online and pursue reviews and testimonials in tandem
Consumer reviews are nearly 12 times more trusted than descriptions that come from manufacturers, so having positive reviews online helps to build credibility and trust. In order to be competitive locally, it's essential that you gather business reviews as often as possible. You can also create a place for testimonials on your site to complement the reviews on third party services such as TrustPilot or TripAdvisor.
Utilize social media platforms that serve your customers
Being proactive about your social media presence is an easy way to become more visible in local search. It's not just about using the same old platforms either, a successful local SEO strategy may dictate that you need to extend your reach and try a new outlet such as Snapchat. Snapchat has an on-demand geofilter function which is ideal for any local business or organization wanting to attract attention to something like a local event.
Don't forget the tech
The technical side of optimization is arguably one of the most daunting aspects to tackle but, if you have a web development team or a robust CMS you should be able to make the necessary changes.
First and foremost, make sure that your full address including zip code and phone number appears on the contact page of your site. You can also embed a Google map to make it easy for users to find you.
If you have multiple bricks and mortar locations, create a page with the full address of each outlet.
Be sure that your name, address and phone number (NAP) is consistent across each page of your site, on your social media channels and other local business listings such as Yelp.
Add location data via Schema markup
Use citations for every physical location you own
What local SEO rules do you live be? Let us know in the comments section or share your insight with the Wordtracker community on our Facebook page.