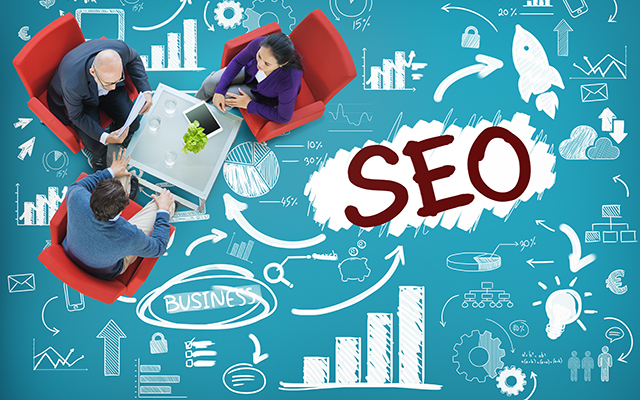 If you run an ecommerce site, staying on top of SEO best practice, Google algorithms and competitor organic search activity is non-negotiable. We've rounded up a hot list of the biggest ecommerce SEO trends peaking now and broken down exactly how you can use them to get ahead.
With the advent of mobile browsing, social purchasing and local optimization, SEO for ecommerce retailers has never been more demanding, more fluid or as rich in possibilities as it is right now. This is our rundown of the most interesting (and possibly the most lucrative) of the bunch. Whether you sell raincoats or speed boats, superfoods or electronics, your site traffic and sales figures will live and die by your SEO success. Make your summer one to remember by adding these tactics to your action plan for the months ahead.
1. Micro-Moments
Google has been talking about micro-moments for a while now. It defines micro-moments as, "An intent-rich moment when a person turns to a device to act on a need - to know, go, do or buy."
There are four categories of touch point for micro-moments, and at each of these intersections, you have the power to shape a consumer purchase decision. Whether that's presenting them with content that answers a question, showing up when a consumer is looking for a product or service at a location convenient to them, providing help to complete a task or being there for the moment of purchase, micro-moments can and should shape a big part of your SEO strategy going forwards.
How to action
You can create separate strands of activity for each of the four categories of micro-moment along with different content formats for each. You might create a series of product demo videos for example to satisfy the know moment, work on citations to help with the go moment, produce blog posts with step-by-step images for do and actively solicit product or service reviews to consolidate the purchase decision at buy.
2. Mobile optimization
We have long since stressed the importance of mobile optimization but, if you haven't yet yielded to our calls for a more mobile friendly site, now is the time to do so.
Google figures show that 82% of smartphone users consult their devices when in store. If you sell online, this hyper-connectivity gives you an invaluable opportunity to positively influence purchase decisions and drive traffic through your site to product pages.
How to action
Make sure that your site is mobile friendly with a thorough audit.
Google has recently confirmed that mobile page load speed will be a ranking factor. To appear higher on mobile search results, your page needs to load as quickly as possible. Work through this checklist to ensure nothing is hampering your load times
3. Long form content
We've all heard that content is king - this universal truth is here to stay. With Google focusing on the user experience, relying more on RankBrain to determine intent and promising to serve up more relevant content to users, expect long form content to come into its own.
Many ecommerce retailers focus on shorter form content with snappy product descriptions and succinct product pages that are easy to digest on mobile devices. However, this needs to be offset with more detailed, more useful and more in-depth content.
How to action
Google estimates that 51% of shoppers have purchased from a brand other than the one they originally intended to give their business to because the information provided on search was useful. Use this as your incentive and set out a detailed plan to create more long form content for your site.
As a rough rule of thumb, consider long form content to be posts of 800 words or more. You can create long form content on just about any topic and as an e-tailer, you're uniquely positioned to do so - how to use products, how to customise products, benefits of services, case studies, reviews, behind the scenes with product design, FAQs - the list is endless.
When setting out to create long form content, be ruthless about keeping it useful. Focus on content that will help the consumer searching for information to buy from you rather than a competitor because you're so much more helpful. Don't forget to work in longer tail keywords where appropriate. You can use Wordtracker to research long tail keywords, and also to find out the questions people are asking online - which you can then answer with some well written content.
4. Social sharing
Instagram has more than 400 million active accounts, Facebook over 1.59 billion active monthly users and Tumblr more than 555 million active blog users (source: Statista), leaving little doubt about the importance of social media. In its first ever trend report for beauty businesses, photo sharing platform Pinterest said that 42% of its users made a purchase after viewing a pin - showing social really can drive traffic and sales.
How to action
There are lots of SEO benefits to having a proactive social media presence including improved influencer rating, more search engine visibility through indexed posts and inbound links back to your site. To tap into these benefits, look for ways that you can facilitate the social sharing process and increase the instances of social sharing amongst your customers.
Nurture social activity with promotions, handy share buttons, strong social media content and strategic social activity across those platforms important to your demographic.
Read our 6 ways to improve your social media posts to be sure you're doing all you can to elicit social sharing.
Want to know more? Take a look at our Get Traffic course.
Get Traffic - The SEO Course from Wordtracker

If you want to know more about how Google ranks content, check out Get Traffic. This is the Wordtracker SEO course where we take you through all aspects of SEO - from picking a domain name and hosting, right through to on-page optimisation, backlink optimization and link building.