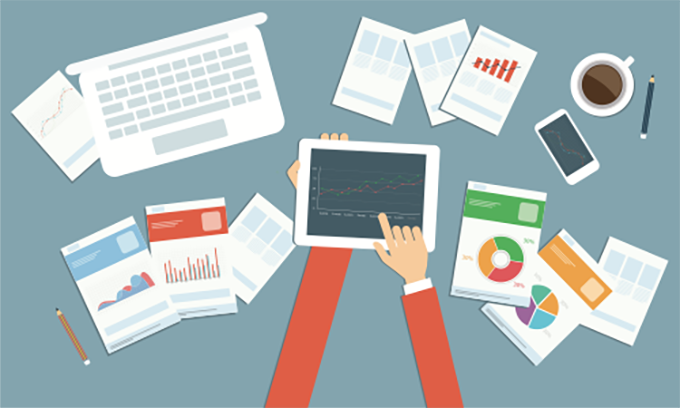 It is the only way to scientifically transform your landing pages, turning them from your best guess at what will resonate with your visitors to exacting designs with precise placement and wording, all driven by correctly interpreted, accurately collected data.
Testing tools have advanced tremendously in the last couple of years and today's market leaders are packed with features – making choosing the best one something of a challenge. If you're in the market for a new landing page testing tool, either to support a new approach to landing page design or to replace an outdated solution, read on to discover what leads the pack.
First things first, let's define the types of testing we might want a tool to handle
There are three main types of testing:
A/B testing
Split testing
Multivariate testing
A/B testing (also known as split testing) compares two or more versions of a page against each other to determine which one performs best. The different versions of the page may only have a small difference, such as where the image is placed or what the call to action is, or may be different designs entirely. Half of your website visitors will see one version of the page and the other half, the second version. The website visitors won't know that they are seeing an experiment, allowing the tester to judge the behavior of each set to see which page performs best.
In multivariate testing, multiple variables are put to the test. This means that unlike in AB or split testing where usually a single element changes, multiple components of a page are tested – such as the headline and image – with several variations of each combined and then tested concurrently to find the best performing combination.
So, which tools make light work of landing page testing, whatever the test you are performing?
Optimizely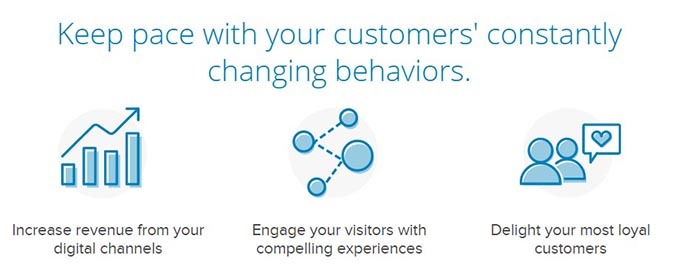 Optimizely describes itself as an 'experimentation platform'. It can be used to test across devices, platforms and customer touchpoints. The platform is packed with features with specific products for specific types of test, making it one for the experienced marketing teams and developers.
The landing page option is called Optimizely X Web Experimentation which facilitates A/B, multivariate, and multi-page experimentation across your website, apps and mobile site. Visitors can be served a specific variation of the page according to an ad campaign, cookies or other metrics, to allow you to drill down and create optimized experiences as part of the testing process. It has a stats engine to help make sense of the data generated.
Other features include content personalization, product recommendations and a mobile specific testing tool.
VWO

VWO is an A/B testing and conversion optimization platform. It's often named as one of the top 5 most popular testing tools on the market and is designed to help users, test, tweak and personalize their sites with minimal IT knowledge.
One of VWO's biggest selling points is that it uses a point and click interface, so even those without a tech team or developers on speed dial should find it relatively easy to get up and running. Just copy and paste a snippet of code once and then the testing can begin.
As well as A/B and split URL testing, VWO also supports multivariate testing and offers a number of useful tools which can be used alongside the testing product. These include behavioral targeting functionality, usability testing and heatmaps. In total, VWO has more than 100 features, meaning it can be scaled up as needed to support even the most complex of tests.
Convert

Used by the likes of Sony and Kmart, Convert is an enterprise testing and personalization tool. It has an easy HTML and visual editor for A/B, split and multivariate test creation but also supports more complex tests carried out on dynamic pages for ecommerce users.
Convert can be integrated with Google Analytics to pull data between platforms, giving users more powerful insights and more data at their fingertips.
Factors such as test duration, auto-piloting and more can be controlled from the dashboard. Tests are optimized for quick test results as standard but the auto-pilot option can be turned off for those who want to control smaller details.
Unbounce

Unbounce is slightly different to the other tools on this list in that its major selling point is a library of ready to use landing page templates and overlays. It's another platform designed to be easy to use, with no coding or development skills needed. It can be easily integrated with a range of other platforms such as Mailchimp, HubSpot,
Unbounce allows users to create a custom landing page with a drag and drop page builder, so you can use it before you actually start your landing page testing. An unlimited number of pages can be built, published and A/B tested.
Once a winning page has been determined, the dashboard can promote it to Champion, meaning that's the one served to visitors. That process can be repeated as needed, pitting the winning page against a new variation to refine further.