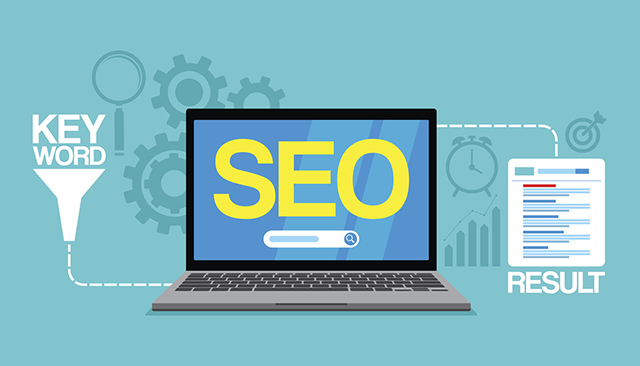 We've rounded up the most important of this week's news, to ensure you have all the information you need to successfully plan and run your March digital marketing activity.
Google releases new data linking page load speed to bounce rate
Adobe shares AMP 12-month data
Google advises how to shut down your ecommerce site for the day
Facebook ups accountability and tools for marketers
Pinterest digs into its data to present new food trend predictions
Google confirms bounce rate increases with slower page load speeds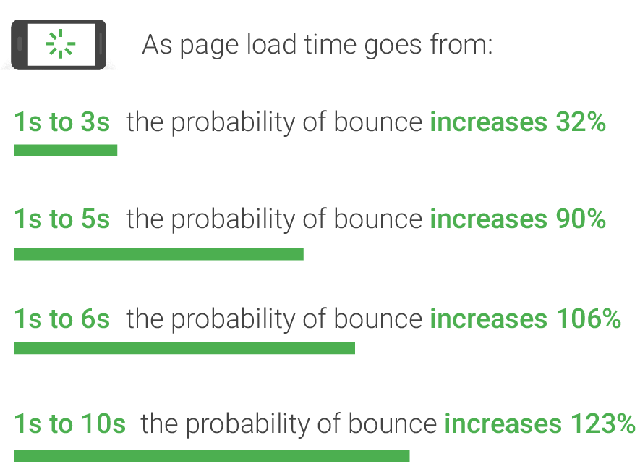 It's long been known that page load speed is a ranking factor, but now Google has confirmed that it's also critical to keeping visitors on site and engaged. The search engine has made new data available which clearly links slower page loading times with higher bounce rates.
To reach its conclusions, Google used a deep neural network to study page load speed and bounce rate across 900,000 mobile pages. Its findings state, "…as page load time goes from one second to seven seconds, the probability of a mobile site visitor bouncing increases 113%."
These figures were based on page performance for mobile advertisers and show that budget is likely being wasted if the page load speed itself isn't up to speed. The increase in bounce rate with just a few seconds' wait really underlines the need for webmasters to be vigilant about optimizing for quicker pages.
Read the full story here: https://www.thinkwithgoogle.com/articles/mobile-page-speed-new-industry-benchmarks.html
Adobe shares AMP data 12 months on
Adobe Digital Insights has released a new report which looks at AMP adoption one year after Google launched the initiative. First presented at Mobile World Congress in Barcelona, the report brings together data from more than 16,000 mobile websites and 1.7 trillion visits to analyze the impact of the technology. It concluded that as of December, America's top publishers obtain 7% of all of their web traffic from AMP content.
The figures show a 405% growth in AMP use between April – December 2016 and interestingly, a 896% spike in AMP traffic during the US election.
These figures show a robust uptake of the technology, suggesting that publishers and search users alike are becoming more comfortable with AMP. To find out what cultural shift is needed to take adoption to the next level, read the full story here: https://blogs.adobe.com/digitalmarketing/analytics/google-amp-one-year-later/
Google guide to closing your site down for the day
While it's not ideal, there is sometimes a need to close down your ecommerce site for a day or two. Whether that's caused by logistics and shipping problems or other business needs, it's important that the virtual closed sign is hung properly in order to maintain consumer trust and not upset your SERPs. Google has published its best practice advice for webmasters who need to stop trading for a short period without harming their search visibility.
It has two suggestions with the first being a temporarily unavailable interstitial or pop up, or a 503 HTTP result code, which essentially turns the whole website off (to move to a new server for example). If you're about to temporarily close your doors, read more about both options here: https://webmasters.googleblog.com/2017/02/closing-down-for-day.html
Facebook announces steps to improve transparency, accountability and choice for marketers
Facebook has stated its intention to provide further transparency, choice and accountability to its four million advertisers.
It says the advances in transparency, prompted by verified data, will help advertisers to better identify which Facebook ad campaigns drive results. It will give advertisers more choice in how campaigns are run across its platform and will offer more accountability through third party auditing and verification.
As part of its verification changes, advertisers will be given access to more impression data for both Instagram and Facebook with specific in view and duration data for display ads. The network says it will also work with the Media Rating Council (MRC) to verify the accuracy of its information and will offer new options for video ad buying.
Facebook says the changes will be implemented this year. It could be a way to instill more confidence in advertisers following the furor over fake news but it's also likely to take Facebook's ad network up a notch as it strives to win market share from Google.
We saw last year that Facebook had grown its revenue from advertising quite significantly, meaning these changes could be part of a longer term strategy to strengthen its ad services.
Read the full story here: http://newsroom.fb.com/news/2017/02/accountability-and-new-choices-for-marketers/
Pinterest shares new insights from its food category
Food is the biggest category on Pinterest right now, with 15 billion food related pins, a 24% increase in users engaging with food related content and a 21% growth in the number of food pins posted. Noting this category's growing popularity, Pinterest has shared a coast-to-coast plethora of insights, saying that food brands can use those trends to better connect with their audiences while non-food brands can use the data to work regional nuances into their own creative. Some fun trends coming out of the analysis include:
Searches for comfort food pins have grown 58% in the Midwest, while the Northeast has searched 27% more for sweet treats.
According to Pinterest data, the top taste in Austin is for Paleo breakfasts, Berlin favors Caribbean food above all else and Barcelona is crazy about cheese Danishes.
Discover more food trends and read the story in full here: https://business.pinterest.com/en/blog/chew-food-insights-coast-coast