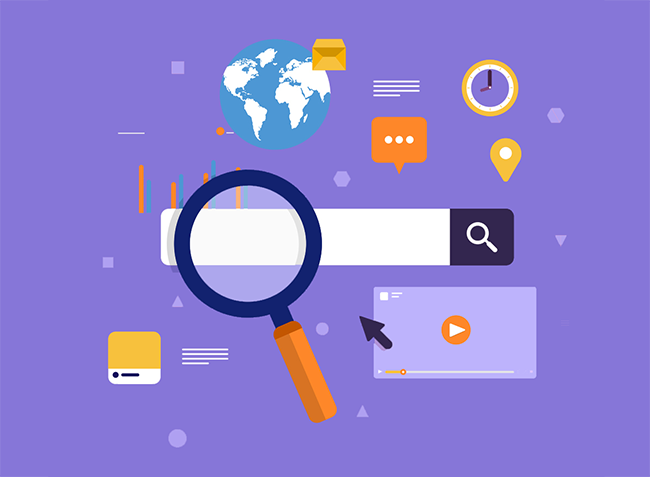 As a marketer, you know that the success of your business (and your clients' businesses) depends not only on reaching NEW customers but also on keeping your existing customers happy.
In fact, one study found that over 64% of consumers expect companies to respond to their inquiries in real-time. Customers want top-quality customer service – and fast.
But as a growing business, it can be hard to keep up with the demand for one-to-one customer support. That's where having an effective knowledge base comes in.
What is a knowledge base?
A knowledge base is a centralized system for storing, organizing and sharing information. It's where your customers can go to learn about your business's services, products, mission, industry, and more.
Additionally, a knowledge base can offer customers information on how to use your products, where to find solutions to their problems, and where they can access more advanced features.
A company knowledge base gives your customers access to the instant, in-depth information they need – without them having to sit on hold waiting for a service rep. The result? Better customer service for them and 5-star customer reviews for you.
Benefits of optimizing your knowledge base for SEO
While having a knowledge base helps you provide your customers with the information they need, it's left ineffective if your customers don't know where to access it to begin with. That's why it's important to make sure that your knowledge base is optimized for search engine traffic.
Existing and potential customers are looking for information about your company, services, and products every day – often, in Google. With knowledge base SEO, you make it easy for them to find the information they are looking for.
Help existing customers find what they need
One of the main benefits of optimizing your knowledge base is that it gives you the opportunity to reach current customers who may have a question about your product or service. If your customers are using search engines to find the answer, you want to be sure that your own company website comes up as #1.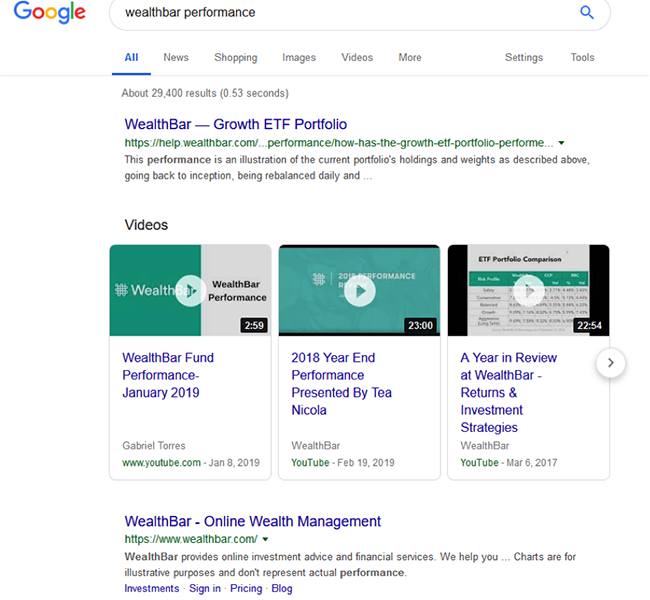 Attract new customers via general inquiries
Potential customers may have general inquiries related to your services or products and could be using search engines to find more information. Rather than being directed to your competitor's website, you want to attract that traffic to your own site.
For example, you can generate organic traffic through inquiries like "How to do keyword research", directing users to one of your resource pages within your knowledge base (as opposed to a blog post).
Plus, with the emergence of voice search and the "people also ask" function within Google, there are even more chances for you to attract users to your knowledge base via long-tail keywords and questions. With the right keyword research tool and SEO strategy, you can identify loads of opportunities to attract new customers.
Create a stronger content structure and better user experience
Another benefit of optimizing your knowledge base for SEO is that it creates a better structure for your content, making it easier for users to find the information they are looking for. Utilizing content clusters (which we will discuss later) makes your knowledge base more accessible and organized – creating a better user experience overall.
How to optimize your knowledge base for SEO
In general, the process for optimizing your knowledge base is similar to that of optimizing a standard website. Following SEO best practices from the beginning will lay a pretty solid foundation for organic traffic success.
That said, there are a few key components of knowledge base SEO that differ from regular SEO.
Below, we'll cover both the similarities and differences in order for you to completely optimize your knowledge base for search engine traffic.
1. Follow on-page SEO best practice
On-page SEO for your knowledge base more or less follows the same "best practice" as for optimizing a standard website. That's because Google's guidelines for SEO are pretty straightforward, no matter what platform you are using.
Similar to the 5 Pillars of Sustainable SEO, these include:
optimizing your meta tags
optimizing your URLs
implementing structured data
adding internal links
including optimized media
Meta tags
Most knowledge base platforms you use will include a title tag and a meta description, just like your standard CMS. Therefore, it's equally important that you optimize these elements for organic search.
For your title tag, that means including your primary keyword, preferably at the beginning of the title. The optimal length is 600 pixels which ends up being around 50-60 characters. Since the title tag will be displayed in the search results, it should be written to be engaging enough to entice users to click on the link.
As for the meta description, this also plays a role in click-through rate (CTR). The optimal length for a meta description is about 920 pixels which is roughly 158 characters on desktop and 690 pixels on mobile which is around 120 characters. The meta description should describe what the page/post/resource is about and preferably include a call-to-action to encourage users to click through to your knowledge base.
URLs
Each URL on your knowledge base should be optimized as well. Typically, this involves including the primary keyword, giving an indication of what the page is about, and removing "stop words" (like "of", "and", "for", etc.). Optimized URLs can also improve your organic rankings and CTR.
Structured data
Structured data is code that gives search engines a better indication of what your content is about. Search engines will then display your content in a specific way, creating a "richer" snippet in the search results.
You can implement structured data for articles, books, reviews, FAQ pages, and more. Implementing this code makes it more likely that users will be able to find the information they are looking for when they do a search for your company or services.
Internal Linking
Including internal links from one page of your knowledge base to another makes it easier 1) for search engines to "crawl" your platform for information and 2) for users to find related content on your platform. It also prevents important resources from being buried under a mountain of other resources, posts, pages, and tutorials.
Media
An effective knowledge base includes engaging multimedia that makes your information easy for users to digest. Search engines love the use of images and videos as well, so including well optimized media will make your SEO even stronger.
Don't forget to optimize your images by including a descriptive alt text and adding keywords to the image file name. You can also improve on-page SEO by publishing transcripts alongside your tutorial videos.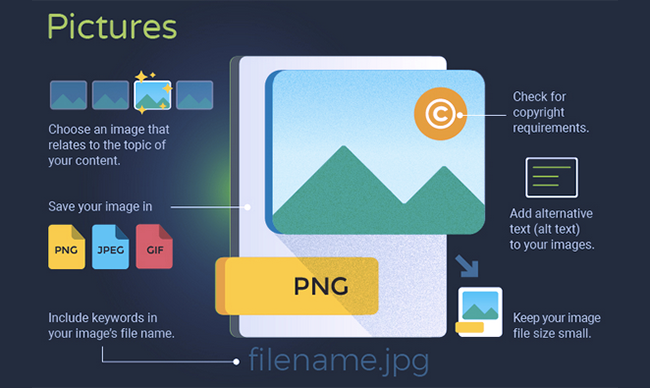 Source: MicroCreatives
2. Address technical SEO
On-page SEO will only get you so far if your platform isn't fast and user-friendly. Technical SEO ensures that your knowledge base is technically sound and "crawlable" by search engines.
Site speed
Users want websites to be fast so that they can get the information they need as soon as possible. The same is true for your knowledge base. The sooner your customers get answers to their questions, the happier they'll be. Use Google's free page speed testing tool to ensure your site speed is always up to scratch.
Work with your chosen knowledge base software provider or developer to make sure your platform is up to speed (literally). The ideal site load time is under 3 seconds. And use Google's page speed testing tool to check your site speed is always up to scratch.
Mobile-friendliness
A 2018 report found that over 50% of all website traffic was generated via mobile phone – up 50% from the previous year. That means it is becoming increasingly important that your site (and knowledge base) are accessible via mobile devices.
Again, you can work with your knowledge base software provider to ensure that your platform is mobile-friendly. This includes making the text readable on a small device, making the buttons easy to click, and making it simple for users to navigate the platform even on a small screen. Google's mobile-friendly testing tool will show you just how your site looks on mobile and list any mobile usability problems it finds.
Crawlability and security
Your knowledge base should also include a sitemap and an optimized robots.txt file. The sitemap outlines the structure of your platform for easy crawling, and the robots.txt file tells search engines which pages should be crawled and indexed. This improves your chances of getting found online.
Additionally, it is now an SEO best practice to have SSL set up on your site. This is indicated by the "https" before your domain URL. This shows search engines and users that your platform is safe and secure. Not setting up SSL could result in a security warning, which could deter users from going to your site.
3. Optimize knowledge base navigation
The primary purpose of having a knowledge base for your business is to give users quick and easy access to the information they need. Site navigation is, therefore, an important factor of your knowledge base SEO.
Search function
An effective knowledge base should include a "Google-like" search function that makes it simple for users to look for information within the platform. Rather than having to click through a million links to find the resources they need, they can simply type their search into the search box and get the information in seconds.
Make sure that your knowledge base has good site search capability included to improve your knowledge base navigation.
Table of contents
Including a table of contents is another great way to improve the user experience (UX) of your knowledge base. Similarly to a sitemap, a table of contents serves as an outline of your entire knowledge base. You should include internal links to all relevant pages so users will be directed to the appropriate resource right away.
4. Build out keyword-rich content clusters
Great SEO content is an essential part of any effective SEO strategy. For your knowledge base, you'll want your content to be keyword-focused, organized by topic cluster, and easily "scannable" by users.
Keyword research
Use an SEO keyword tool like Wordtracker to identify high-volume, low-competition, high-converting keywords for content. You can typically match common customer questions like "how to use X tool" or "where do I find information about Y" to long-tail keywords.
It also helps to ask your customers directly what kind of information they are looking for, what questions they have, and what they want to know about your business. You can then create useful content and tutorials to draw in users from search engines.
Topic clusters
A topic cluster is a way of organizing related content, making it easier for users to find it on your site.
For example, you may organize tutorials by category, by product, or by content type (video, blog post, etc.). You may also create content "pillars" of evergreen, in-depth content that then branches out to related sub-topics.
This makes it easier for users to find information about a particular product or service in one place – rather than having to jump all over your site to find bits and pieces of information.
Scannable content
Scannable content is content that includes visual components and formatting that makes it easy for users to scan a page for information. Things like H2 tags, bold text, bullet points, numbered lists, and italicized text break up information, making your content easier to digest. It also keeps users engaged with your content for a longer period of time.
We briefly touched on rich snippets in a previous section, but scannable content plays a role here as well. By organizing your content in a specific way, you increase your chances of showing up as "position 0" – at the top of the search results with a featured snippet.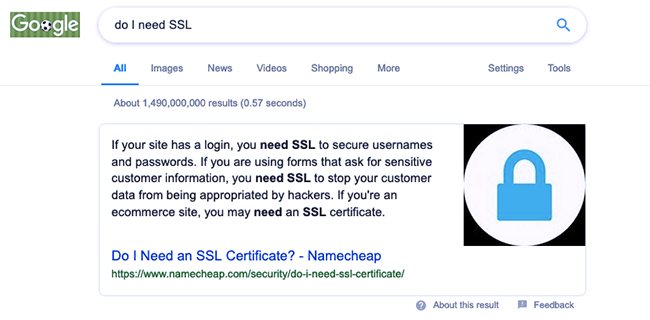 This happens when search engines identify an easily digestible snippet of text and display it ahead of the other search results. This can significantly improve your CTR and chances of getting organic traffic.
Improve customer service and get more customers with knowledge base SEO
Having a knowledge base for your business makes it easier for your existing customers to find the information they need when they need it. But implementing SEO on your knowledge base presents an opportunity to reach more customers than ever before.
Not only will your current customers find the information they need in real time, but potential customers can also be directed to your site when they search for products and services you provide.
Implement the above best-practice for knowledge base SEO to start attracting even more customers to your platform – without the cost of hiring more service reps or expanding your sales team.