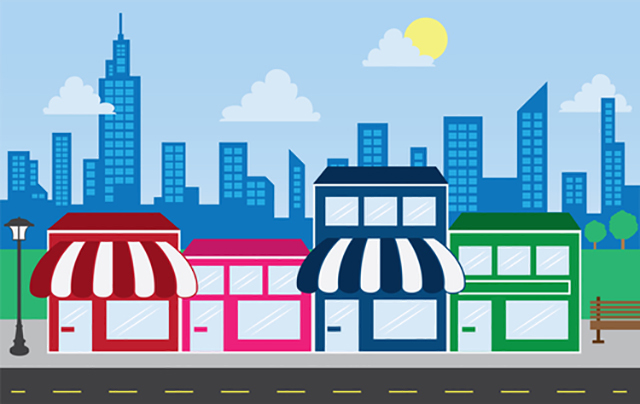 A citation could just be your company name, without any kind of link (often referred to as a partial citation), or it could be a full company name, phone number, address and link to your website. Usually you'll find them in places like directories, Yelp and trade listings.
As local SEO has become more and more important to small businesses, citations have become an essential ranking factor. Here's how you can get to grips with citations and citation building for the benefit of your search engine visibility.
Starting at the beginning
If you're starting with no citations whatsoever, building your citations can seem daunting. The good news is that it is a process which will yield real results if it's done properly. Even better, if you've never done any citation building before, you can learn from your competitors, or the top ranking sites for certain keywords.
Say, for example, the keyword you want to rank for is 'gardening services San Francisco'. Google that term and see which website appears at the top. Head to that company's website and copy their NAP – that's Name, Address and Phone Number.
Then, copy the NAP into Google and hit search. You should see a number of websites appear in the organic results (ignore the paid search ads), all of which could offer great opportunities for you to place your own citations.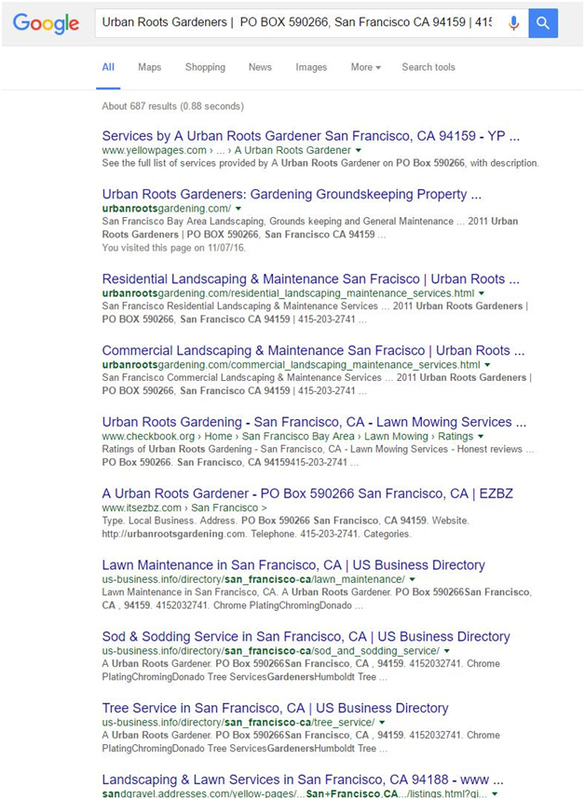 In the example above, an NAP search yields several options for adding our own citations including a number of business directories.
It'll take a while for you to submit your own NAP to each of these sites and secure yourself a citation, but once it's done, your local SEO will be in a much better position than when you started. If time is scarce and the lists of citations to target long, focus on those outlets which are of a higher quality - important references for your local community or industry for example. Some directories and sites might encourage you to fill in more information than simply your NAP, and we'd always recommend completing every citation to the fullest, with information like opening hours, social media links, a short description and an image of your logo or storefront.
If you conduct this process for the top five competitors for your top five keywords, you'll have a very strong catalogue of citations in the works.
Edit existing listings
In your search for citations, you might discover that you have some citations that you didn't know about. These may have been submitted by a third-party, such as a marketing company you outsourced your SEO to.
However, there's a chance that these citations could be wrong or they may even be duplicates. By ensuring that the information is consistent across the board, you're both improving your local SEO and making it easier for potential customers to find the information they need to contact you, visit your website or find your store.
Using extra local citation tools
There are lots of additional local citations tools and resources which you can turn to in order to bolster your SEO. Here are just a few of the best:
MozLocal (formerly GetListed)
What started out as a simple citation finding tool has transformed into an incredibly useful resource for anyone making local citations their priority. MozLocal gives you a listing score, which shows whether you have any inconsistencies or incomplete citations, it shows you your latest online reviews across every platform, and it helps you remove duplicate citations, if there are any floating around. MozLocal currently supports USA, UK and CA locations only.
This service automates your citation submissions to some of the top sites, and gives you total control over where your NAP appears. BrightLocal also helps you to claim any local citations out there, which prevents third parties from posting false information or creating duplicate accounts.
This premium option also helps you pinpoint the top directories and sites that are missing your citation, as well as monitoring your citations over time, comparing your citations to other competitors, and discover new citation opportunities.
Citations in unexpected places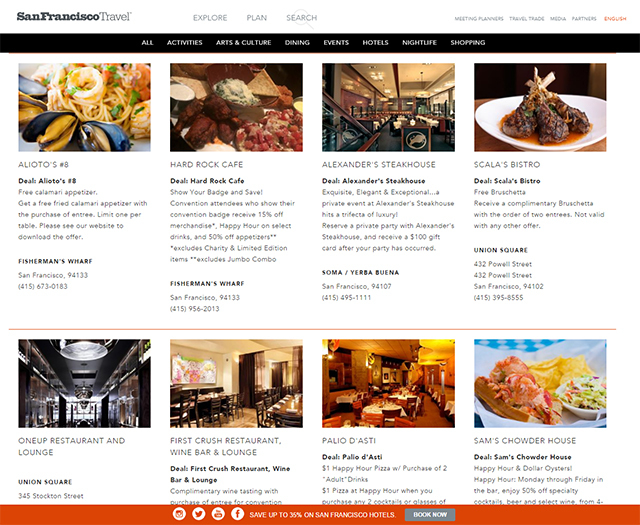 Aside from traditional directories and review websites, there are a number of other places you can target for local citations. If you join a local business association, it's likely that they'll list your information on their website. The same goes for industry associations and trade groups.
You can also form partnerships with other local businesses, not direct competitors, but those in a similar field to you. A mutual exchange of citations will see you both benefit. You could even start a 'Friends of…' page on your website where you can host business citations for other firms, in exchange for a mention of your business on their own website.
Many towns and cities now have local blogs which tell residents of local events, community groups and small businesses in the area. These sites are often highly associated with a particular local area, which can make them very valuable for SEO purposes. A link on one of these websites could really help you to get your local SEO up to speed.