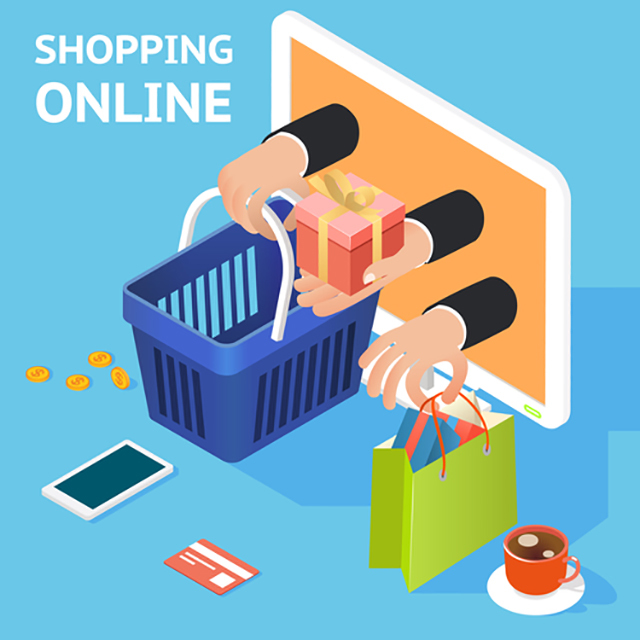 For non-ecommerce websites, expanding the site's overall size, number of pages and the amount of quality content on offer can be a difficult task. This often means having expansive blogs, forums and investing in some kind of industry newsroom or external PR/content production agency to help create enough unique content to keep Google (and visitors) satisfied.
By contrast, ecommerce sites have a large number of product pages. This attribute gives size by default and often provides a natural structure for the site's overall architecture.
The curse comes in the form of workload. If you do have hundreds of thousands of products in your catalogue, there's a lot of pages to optimize – so much so that even figuring out where to start can be daunting. For retailers selling products also available elsewhere on the web, you can't risk simply copying and pasting information provided by the manufacturer – this same content will likely be available to all other stockists for their websites, so may result in duplicate content issues further down the line.
The best approach is to consider SEO from the moment product pages are first created and as new items are added. If this isn't possible, and you already have a full ecommerce site brimming with product pages in need of an optimization overhaul, implementing the following four tips across your product inventory will bring you much closer to the SEO friendly descriptions you need.
Split your product descriptions
Try splitting your product descriptions into two distinct sections. The first and most prominent part of the page should give the consumer the full name of the product as well the key USPs and benefits. Remember you're trying to convert browsers into buyers here so this part of the page is not the place for lots of technical and micro details. Focus on giving the customer an overview of the big benefits.
SEO keyword gold often comes from the very detailed, super specific part of the product description – and some shoppers will want this too, particularly for big ticket items. Add a separate detailed or 'continued' description elsewhere on the page for your hard hitting SEO copy. Include all the detailed specs that a highly inquisitive potential customer will want to see in this part of the page.
This two-tiered approach keeps the product descriptions in your store user friendly while still meeting SEO needs.
Unique meta descriptions
Ensure that all your meta titles and descriptions are unique across your site and for every single product. This is a lengthy process if you have a large product list and should ideally be considered when products are upload rather than tackled as a retrospective piece of work. Just as for static page content, these descriptions need to be unique to each product and should factor in your associated keywords.
The meta title should contain a relevant keyword and briefly explain what's on the page.
Meta descriptions don't have a direct impact on your ability to gain rankings. They are not an SEO ranking factor, though this is a commonly held notion which dates back to the dawn of Google. The meta description does have value however, so time getting it right is well spent; it offers the searcher more information about your page and encourages them to click on your result over others. It can be thought of as a call to action, so a structured and systematic approach should pay dividends. Think of it a bit like paid search ad copy when writing – you have a small space to fill so you want your most eye-catching and convincing messages well represented.
Keep your URL structure simple
The chances are your product catalogue is organized by category. In an online fashion store, the categories may be men's clothes and women's clothes for example. Using a URL structure which keeps things simple but reflects product placement within categories can help search engines recognize product pages and where they sit within your larger catalogue. This is particularly relevant when shoppers use long tail keyword searches to find the items you stock.
Common combinations of longer tail product searches will include a category, a specification and the type of product. For example, a long tail search for watches could look something like "men's gold watch". Although you'd expect all of your relevant products to have plenty of on-page content to reflect the keywords used in this search, you could also very easily have a simple URL structure to support it too. The structure can mirror your browsing process – as you travel from the home page to a major category right through to breaking down your search to the product you want.
In this instance:
Homepage
Homepage > Mens
Homepage > Mens > Gold
Homepage > Mens > Gold > Specific Product
With this search path, a resultant simple URL would be: www.watchshop.com/mens-watches/gold-watches/watchname
Don't forget about images
Though images themselves do not directly impact keyword rankings the way that written static copy can, they do still play a part in helping search engines quantify the relevancy of a page. Adding the relevant alt tags to your product images and saving the images with an SEO friendly file name will both contribute to better SEO by helping the search engine to identify what the image likely depicts.
When it comes to universal search, correctly optimizing your images means they are far more likely to rank when the user opts for the 'images' tab on the search results page. Many users will browse for images of the product they want to buy early in the purchase process. Get image optimization right and this could lead to additional click throughs and more targeted traffic.
Do you have any SEO tips for ecommerce to share? Let us know in the comments!