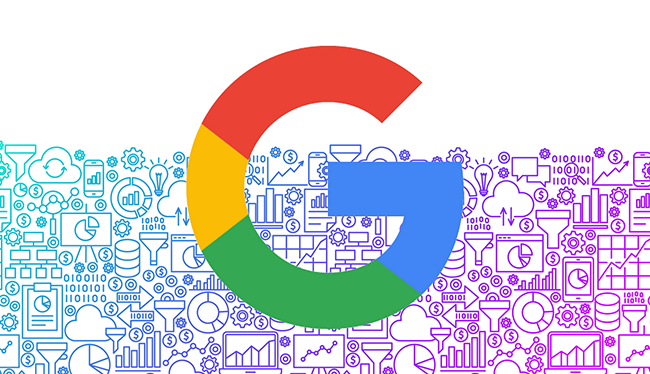 Google's annual I/O conference which was held last week was a cavalcade of announcements - 100 in all, and here's the full list.
Many of the most interesting announcements covered topics related to Search, AI and visual features.
AR and 3D objects in Search
Google outlined in a blog post the AR features to be rolled out in Search later this month. 3D objects will be introduced into search results meaning users will be able to view and interact with these. Search for selected animals, and you'll have the option in the Knowledge Panel to view them in 3D and AR. You'll also be able to place 3D objects in your own space, so for example, if you're shopping for furniture you'll be able to see how it looks right in your home.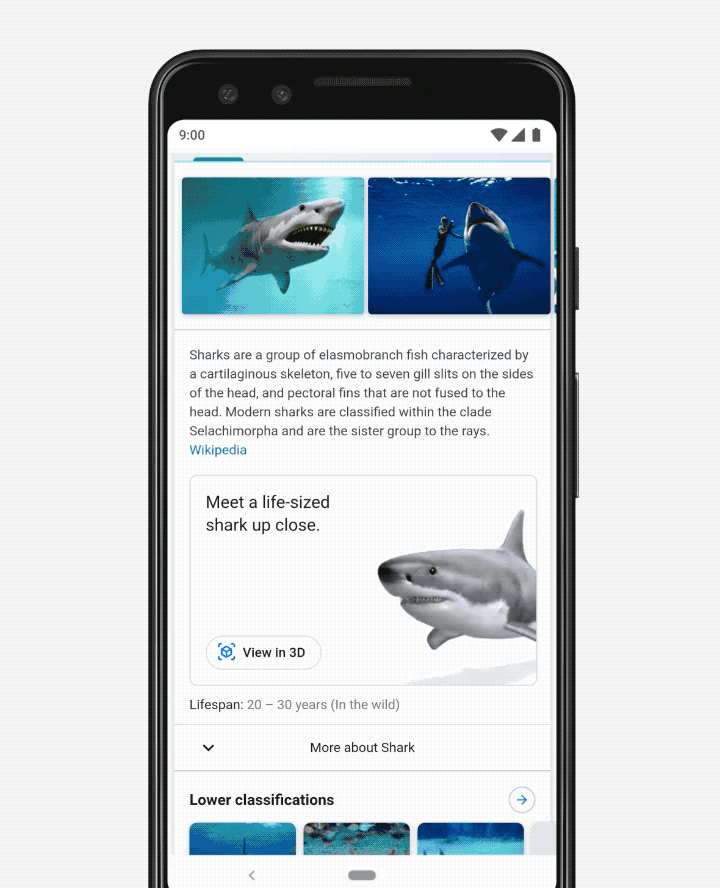 Image source: Google
Google Lens
Google Lens is being developed to provide "more visual answers to visual questions". Lens will be able to highlight popular dishes on a menu and bring up photos and reviews of that dish using data from Google maps.
Google says they're working on ways to connect digital information to physical objects. For example by providing information from the curators on paintings at the de Young Museum in San Francisco, or showing you how to make a recipe from Bon Appetit magazine.
Image source: Google
Lens will be able to translate text in over 100 languages. Point your camera at a text and Lens will overlay the translation on top of the original. Lens will also be able to read out loud text you point to via Google Go, the search app for smartphones priced under $50.
Google News and Search
Podcasts are coming to search so you'll be able to find and listen to podcasts directly from the search results page and you'll also see them within the Top Stories.
Google is improving results for news-related topics to provide context. You'll be able to view a story from different aspects, including a timeline of events and key players, and access a variety of content including articles, tweets and podcasts.
Google Assistant
Virtual assistants are an area of direct competition for Google, Amazon, Microsoft and Apple, with each trying to dominate the market, and a number of developments were announced for Google Assistant. The most important of these was the news that the next generation Assistant is to move from the cloud to run locally on-device and so be able to process queries up to 10 times faster.
"AI that powers the Assistant can now run locally on your phone. This breakthrough enabled us to create a next generation Assistant that processes speech on-device at nearly zero latency, with transcription that happens in real-time, even when you have no network connection.
Running on-device, the next generation Assistant can process and understand your requests as you make them, and deliver the answers up to 10 times faster."
Google is making Assistant more user friendly with Continued Conversation which lets you make several consecutive requests without having to say "Hey Google" each time. You can also turn off a timer or alarm just by saying, "stop."
Duplex was one of last year's big I/O announcements, and the convincingly human-sounding AI you could use to book appointments and reservations sparked intense debate on AI ethics. This year Google announced an update called Duplex on the Web to help users complete tasks like booking a car, or cinema tickets faster.
"Just ask the Assistant, "Book a car with national for my next trip," and it will figure out the rest. "
This update is much less controversial and all about the automation of forms - less creepy assistant and more autofill on steroids, according to CNET.

How-to questions are always popular in searches and Google announced it was rolling out easy to use developer tools for content creators in the next few months. So a how-to question will bring up a "helpful step-by-step experience from a trusted source".
Other announcements included the introduction of subtitles to videos and calls on Android. Google also said it was expanding Chrome's incognito mode to Maps. This comes shortly after Google's announcement earlier this month of auto-delete controls for location history and activity data.
Google's new features explore ever more sophisticated ways to get the right information to people. Whether it's textual, visual, audio or AI, it's still all about search providing the best results and experience - and offers plenty of new opportunities for SEOs and marketers.