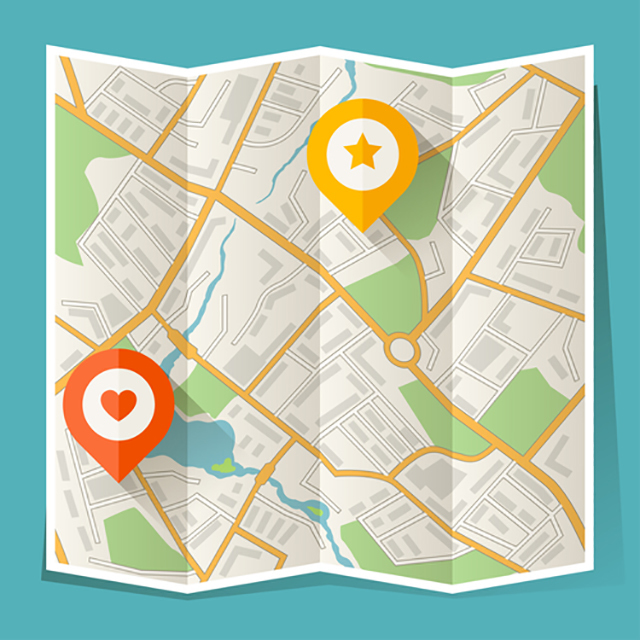 If you're a small brand or have physical storefront locations, Google Local (now known under the umbrella term Google My Business) is an easier way to get a foothold on the search engine results pages, and connect with real customers, than you might think.
With everything now tied together under one Google My Business interface, it's easier than ever to collate and curate all of Google's local search products and get them working harder for your brand.
Whether you're a beautician, a store, a takeaway or a plumber, Google Local can make your business more visible to customers in your local area, right when they're searching for you. It's a pared down version of SEO in many senses. There's still a lot of work to do, you'll need some stellar keyword research and optimization is just as important, but the rewards are often quicker to appear and results more tangible than when targeting the main SERPs. You'll also find it easier to manage in-house and with the Google My Business interface, easier to draw meaningful conclusions from your activity.
Why set up Google My Business?
Set up Google Local search properties and it's easier for customers close to you to find you on Search, Maps and Google+. At a glance, shoppers will see your address, click to call from a cell phone, opening hours and reviews. They can also get driving or walking directions to your location whether on a tablet, cell or desktop, making you easier to find and therefore, more likely to make a sale.
Local listings can be connected to Google +, so you can share images and videos, promote special offers, highlight content and begin conversations with shoppers. You can also showcase your reviews, respond to feedback and stay in touch – making repeat sales more likely. Try a hangout to answer FAQs or stream live events or talk to customers directly.
From the Google My Business interface you can also keep your details up to date. It's easy to change your store opening hours, contact info and web address as and when needed. So customers new and old can always get in touch and you can be sure they have the best and latest information.
In essence, a strong Google Local plan brings you closer to the customers that are closest to you.
Your to do list
To make the most of Google Local you need to get organized. Even if you've previously set up your local business listing, it's still worth trying the following strategies, as there will always be opportunities to update and a need to refine.
Download the Google My Business app from Google Play or the App Store. This will give you crucial insights into the success of your local presence. It will also allow you to check customer insights, update your business hours and share photos with customers. Because you can do it from your mobile device, it's convenient to use whatever your location. Set this up before you do anything else.
If you have previously managed your local presence via Google Places for Business or Google+ Pages Dashboard, both of these are now integrated with the new Google My Business interface. Log in and make sure all information is still up to date, correctly linked and correctly displayed.
Go to https://business.google.com. If you have a Google account, sign in. When the map appears, type in your business name. Is there a listing and map icon for your business location? If so, you have a Google maps listing. You should have admin rights to manage this page. If not, click on the listing and then click the 'request admin rights' button.
Once you have admin rights you'll be able to add and verify your business listing. The best way to do this is on a mobile device. Complete every field including your physical address, opening hours, website address and telephone numbers.
Upload at least two or three images to your listing and connect with your Google + business page. If you don't yet have a Google + business page, you'll need to set one up now.
Do you have multiple locations? If so, repeat the map verification process and listing information for each of your locations. If you have more than 10 locations, for example in different States, you can bulk import the information to speed up this process.
If you have a Google + page but are guilty of neglecting it in favor of Facebook or Twitter, now is the time to make amends. Update your cover image to one that showcases your local location or products available at the physical store or business address.
Add some photos of your location to your Google + page and a video or two if you have any available. If not, consider whether you could record your next event or commission a professional to take some images and shoot some footage to use on your business page.
Reinforcing community ties is easy to do on Google + and will emphasize your position at the heart of the community for local shoppers. Is there a local event or holiday which you could tie in with? A local sports team you sponsor? Build locally themed content into your strategy. Create a calendar now of important dates for the next few months so your Google + page remains locally relevant as part of your local SEO strategy. This is an easy way to remain connected with your local audience and convince your hard won traffic that you are the business for them.
Check the insights on your Google My Business app at least once a week. You'll be able to see how many search, post, profile and photo views are being logged. Use this information to spot trends – when are you getting the most views? On what type of listings and posts? Look at how many clicks you are getting. The insights will show how many requests for driving directions and website visits you receive. Look at patterns over time. Set goals and check progress towards those goals. Use this information as you would any SEM analytics to refine your activity.