New AdWords experience rolling out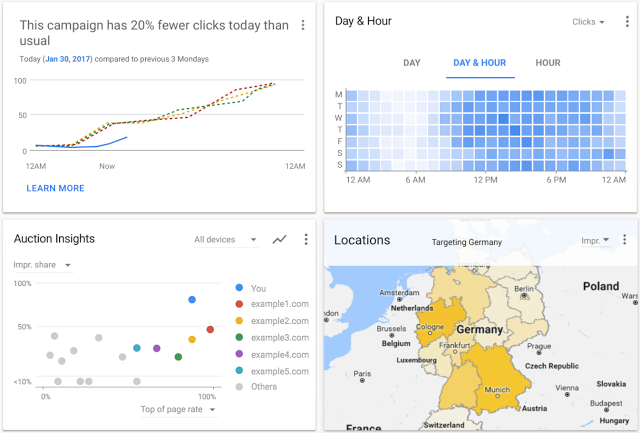 It's been almost a year since Google announced that it was redesigning AdWords from the ground up. With a focus on mobile-first, the new AdWords is the first major change to the ad platform in 15 years. For this significant a milestone, Google has created a totally new experience. The search engine says a main thrust will be to focus on the business behind the ads, rather than AdWords features themselves. This translates to more readily available data, a streamlined interface, less clutter and improved navigation. Google has confirmed new tools will be introduced as well, with an expected timeline of spring 2017. So far, feedback has centered on ease of use, with advertisers commenting that the new AdWords interface is faster, simpler and helps get things done quicker.
In its post, Google says more advertisers will be upgraded to the new platform automatically in the next few months, while others will be sent a message inviting them to try it out. The post didn't give much away as to what advertisers should expect to see from the platform in the next few months but, it seems that there is certainly more to come. Read the full update here:
https://adwords.googleblog.com/2017/01/discover-new-adwords-experience_31.html
New advice from Google to fight user generated spam
User generated content (UGC) has many advantages for web publishers, from helping with SEO to increasing engagement, but user generated spam in forums and post comments can leave other visitors with a negative impression of the site and link out to undesirable third-party content. In order to help webmasters tackle spam UGC, Google has published a comprehensive post to help publishers fight spammers, without losing the benefits of UGC that come with genuine visitor comments and interactions.
The search engine has provided nine tips for webmasters fighting spam, with topics ranging from using automated systems, employing moderation tactics and checking forum top posters, to adding a CAPTCHA, disabling some types of known problem comments and blacklisting obviously spammy terms. For the full list of tips, along with a link to Google's User Generate Spam and content spam help center documents, read the full post here:
https://webmasters.googleblog.com/2017/01/protect-your-site-from-user-generated.html
Google partners with Facebook to combat fake news ahead of French elections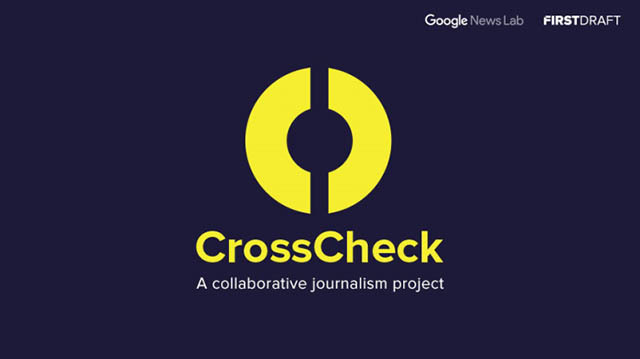 The fake news issue shows no signs of going anywhere so it's perhaps no surprise that Facebook and Google, who were both publicly criticized for allowing fake news to be published on their sites during the US election last November, have teamed up. The joint initiative will see the two collaborating on a verification tool called CrossCheck. Developed by a Google partner and supported by Facebook, CrossCheck will launch in France at the end of the month and will be used to help flag up fake news in the run up to the French elections later in the year. The fake news initiative will be supported by 17 media partners in France.
The partnership between Google and Facebook is significant in that it provides users with a much clearer and more structured means of identifying fake news and other disputed content such as images and video. While the measures focus on France at the moment, a positive outcome could see more controls rolled out across wider Facebook and Google sites. Read more here:
http://www.reuters.com/article/us-france-election-facebook-idUSKBN15L0QU
https://techcrunch.com/2017/02/06/google-and-facebook-partner-for-anti-fake-news-drive-during-french-election/
Mobile friendly test API rolled out
Individual web pages can now be tested to see how mobile friendly they are with Google's Mobile-Friendly Test API which it rolled out a few days ago. The new API allows webmasters to test individual URLs using a series of automated tools. It can be used to check and monitor key pages remain mobile friendly, and returns all the same information as a manual test wood. To see screenshots and to access the Mobile-Friendly Test API read the full post here:
https://webmasters.googleblog.com/2017/01/introducing-mobile-friendly-test-api.html