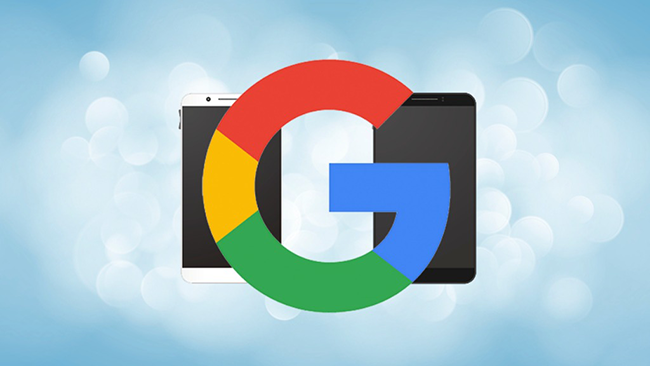 In 2018, Google was issued with a record-breaking fine of $5bn by the EU and ordered to stop its anti-competitive practice unfairly advancing its search dominance and denying European Android phone users the benefits of competition.
The EU said Android phones were locked in a "Google dominated ecosystem", with phone manufacturers forced to preinstall Google search and browser apps for their phones to have access to the Google app store.
Although Google is appealing the decision, it is complying with the ruling, and last week announced an update that will present users with a choice of search apps and browsers they can download.
In a blog post, Google Product Management Director Paul Gennai said new screens would be displayed the first time a user opened Google Play after an upcoming update.
"Two screens will surface: one for search apps and another for browsers, each containing a total of five apps, including any that are already installed. Apps that are not already installed on the device will be included based on their popularity and shown in a random order."
Google gave an illustration of what the screens would look like, adding that the apps shown would vary by country.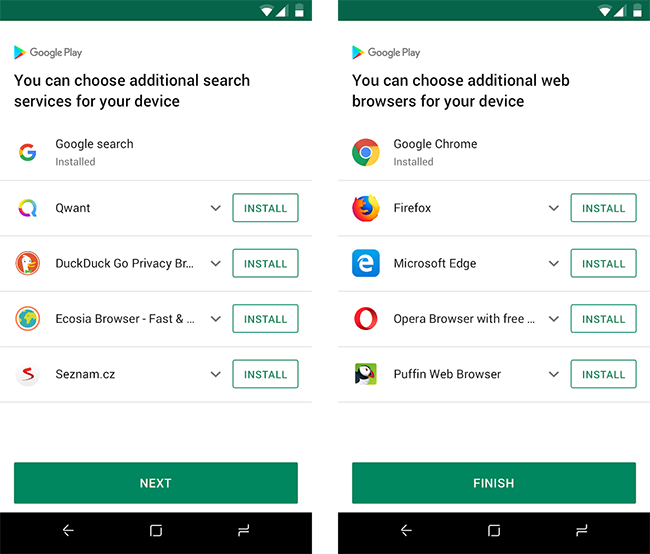 Users will be able to install as many apps as they like, and where a search app is downloaded, they'll also be asked whether they'd like to change Chrome's default search engine the next time they open Chrome.
Google said the change would be rolling out over the coming few weeks and would apply to both existing and new Android phones in Europe.
A statement by FairSearch, the primary complainant in the Android case, dismissed Googe's remedy as ineffective and urged regulators to take a tougher stance.
"The Google choice screen for Android does nothing to correct the central problem that Google apps will remain the default on all Android devices.

With Android holding 85% of the global smartphone market, it is time for robust enforcement of the non-discrimination principle enshrined in the European Commission's July 2018 decision condemning Google for abuse of dominance with regard to Android."
As Google's market domination continues, the EU is taking a dim view of anticompetitive practices. In 2017 Google was issued with a fine of $2.75 for similar antitrust behaviour, namely giving an illegal advantage to a Google product by promoting its own comparison shopping service over competitors in its search results.