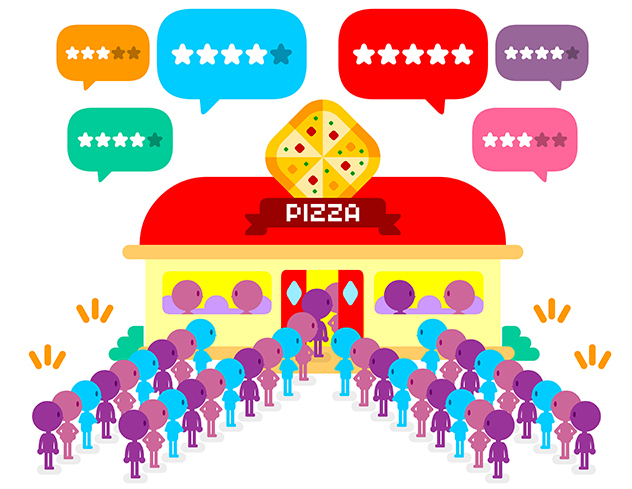 They can catapult businesses, services and offerings to new heights, or cement them firmly in the 'tried but failed' category. Last year, Google launched critic reviews as part of its efforts to help browsers find the best of what they were looking for. Now, the search engine has announced the feature will be extended to include local businesses, such as restaurants and bars.
Critic reviews are part of the Knowledge Graph and prior to this latest announcement, they were initially restricted to TV shows, films and books. The idea was to provide users with a better, faster experience by allowing them to tap into opinions from respected critics - making it easier to decide which film to watch, book to buy or TV show to view. Critic reviews originally appeared on the right hand side of the search results page and highlighted reviews from some of the world's top critics. The mobile positioning is much more prominent, with the review appearing directly below the local business map and address info.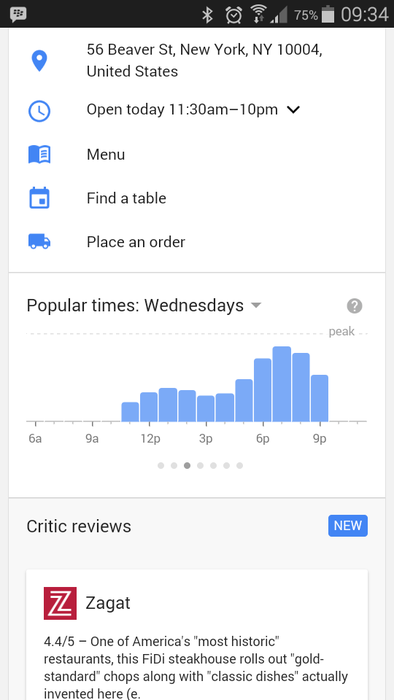 The reviews have so far proven to be extremely popular, leading the search engine to expand its offering.
In its official announcement, Google said, "Since the launch of critic reviews last year, we have been focused on supporting more types of reviews, like restaurant reviews, cafes, or any other type of a local business. Recently we've announced the availability of critic reviews for local businesses. By incorporating structured data to their sites, publishers can promote their content on local Knowledge Graph cards and users can enjoy a range of reviews and opinions."
Using a schema.org markup, critic reviews are now available for a range of local businesses, from florists to coffee shops, restaurants and bars to garages, stores and clothes shops. It allows publishers to incorporate structured data onto their sites and promote their content on local Knowledge Graph cards. This gives users the opportunity to enjoy reviews and opinions at the click of a button.
The update is available across all platforms, including desktop, mobile and tablet, and means both publishers and business owners can increase the visibility of their reviews. With this increased real estate, there's a greater local reach and the promise of appearing in front of a whole new audience whenever a local Knowledge Graph card is provided.
Who can apply?
Any publisher can now apply to have critic reviews of local businesses. The roll out has launched with five approved partners - 10best.com, Travel & Leisure, UrbanDaddy, Michelin and Zagat (which Google acquired in 2011) are listed, with TripAdvisor and Yelp notably absent from proceedings. According to Google, this is because the critic feature is designed to highlight critics from publishers, rather than from users or customers. As TripAdvisor and Yelp don't employ their own critics, they aren't currently eligible to be a part of critic reviews.
Any publisher (such as a magazine, newspaper or blog) that wants to participate, can apply directly to Google. To do this, review content must first be flagged with the relevant structured data markup. In addition to the review markup, certain local business related data must also defined - such as business name, full address with zip code and telephone number. Common review properties will additionally include information such as the date of the review, the author of the review, the publisher of the review and a star rating.
While Yelp and TripAdvisor are notably absent from the approved publishers list so far, Google says any publisher can request inclusion in the critics reviews section, providing they've applied the correct markup, which potentially opens the door to those two platforms.
In its post about critic reviews, Google highlights a number of benefits for publishers participating in the scheme:
With your reviews displayed prominently in Google Search results, your readers will be able to easily find your reviews, see helpful snippets from them, and navigate to your website to read the complete reviews. Critic reviews appear in Search results with a snippet from the critic, the critic's name and the publisher icon.
How will businesses be impacted?
The extension of critic reviews to local businesses is great for publishers, who can potentially obtain more prime search engine real estate, with high visibility content on both desktop and mobile search. But what about the local businesses themselves? If you're a bar or restaurant owner, you're obviously not a publisher and can't apply to show your reviews across other listings. However, the fact that reviews from prominent critics will be much more visible means your business can really shine.
Of course, many businesses have already embraced the rise of online reviews, meaning the option to participate in critic reviews is a further outlet for this. With Google placing more emphasis on reviews, and consumers more readily able to locate reviews from credible sources about your business, there is more of an incentive to develop a solid strategy for responding to customer feedback and ensuring customer service is top notch across the board.
Responding to all reviews – whether good or bad – shows your brand is on the ball, takes criticism on board and is willing to improve. A good review can also help tip a browser over into the buyer category and give a small local outfit the chance to compete against bigger chains on a level playing field.
As always with online feedback and reviews, the tone of the company response is crucial and can in some cases make or break the business - a key point to keep in mind with the prospect of trusted publishers being granted a higher visibility platform to share their opinions about your products or services.