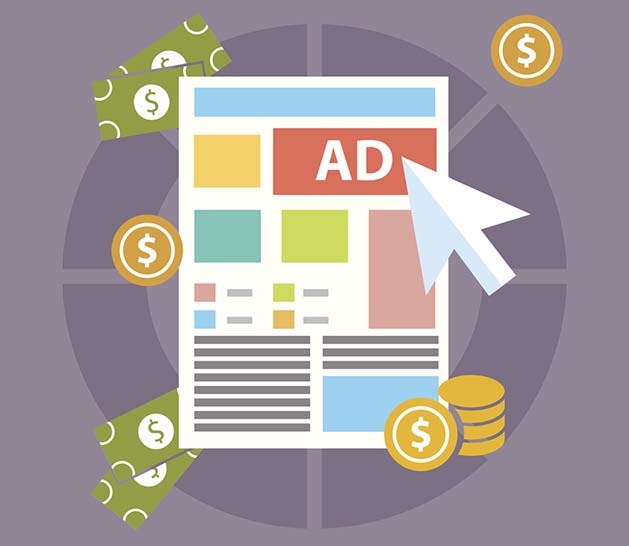 The trio of innovations includes a Pay with Google API, a redesigned AdMob and additions to Universal App Campaigns.
Revealed by Sridhar Ramaswamy, Senior Vice President of Ads and Commerce, the three incoming changes for developers are designed to, "make it easy for users to pay for your services, build profitable businesses and grow your user base."
The new additions promise to be particularly useful for AdWords advertisers. The announcement was previewed on the Google AdWords blog before being presented at the developer conference, suggesting that the search engine sees its advances as being an important part of the new look AdWords platform.
Pay with Google
Google first announced an expanded payment option, driven by the Google Payment API. Developers can use the API to offer customers a faster checkout process with shoppers able to pay quickly using a debit or credit card saved to their Google Account. The payment option will be pulled from a range of Google past activity – such as a payment method used to pay for a Google Play download or a card saved via Android Pay or Chrome.
Users will see a Pay with Google button where the payments tool has been integrated and will be able to log in with their Google account and choose a card to pay with.
The saved payment options will be accessible for easy payment on the go, across apps and mobile sites which support Pay with Google.
By making on the go payments quicker and more convenient, the search engine says its Payment API will help to increase conversions, reduce cart abandonment, increase sales and offer a more user-friendly experience.
AdMob
Google also used I/O 2017 to reveal a total redesign for AdMob, which powers in-app purchases and adverts on mobile. The search engine says it currently supports over one million apps on iOS and Android, and has paid over $3.5 bn in ads revenues to developers.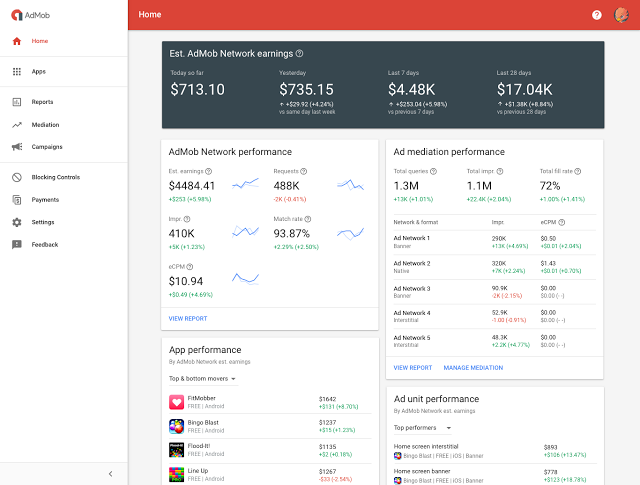 As part of the overhaul, developers should find it easier to set up AdMob, with a cleaner on-boarding process, making it simpler to monetize apps and mobile ads. The upgrades to AdMob have focused on offering an upgraded experience, deeper insights and increased efficiency.
Additions to Universal App campaigns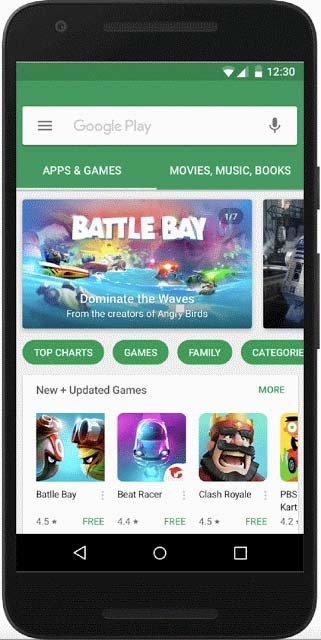 Google also announced a number of innovations to Universal App Campaigns. Universal App Campaigns are a type of campaign that act as a one stop shop in that they can be used across a number of Google properties, from sites such as YouTube to displaying ads within Gmail and Google Play.
One of the changes to UAC is that advertisers will now be able to access new ad placements on the Google Play home page and app listings page. Available exclusively to UAC, the new ad types give advertisers a road into reaching users looking for new apps to try, so in a key discovery moment.
Smart bidding strategies will also be expanded with UAC campaign set-up, so advertisers can target specific types of high value customers more easily. Smart bidding allows advertisers to tailor bids around business goals (such as new customer acquisition and downloads) and shortly, value. This update will roll out in the next few months.
As part of the changes to UAC, a new App Attribution Partners platform will integrate data from seven third party measurement partners (adjust, Adways, AppsFlyer, Apsalar, CyberZ, Kochava and TUNE) directly into AdWords, giving advertisers more granular, reliable and consistent data on which to base campaign decisions.