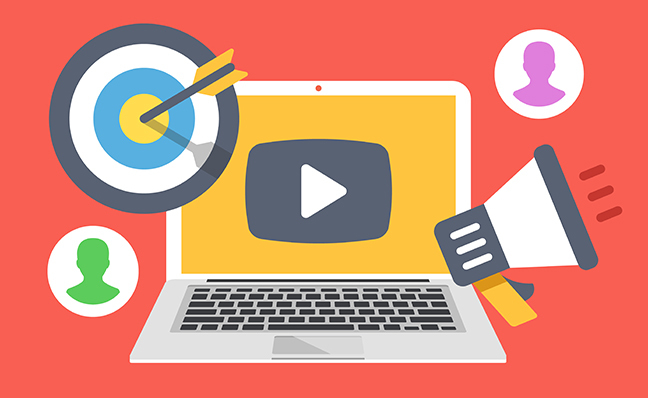 Last week we took a look at the planning considerations you should make when it comes to developing your brand's video content. This week we'll explore how you can market that video effectively and reach the right audience.
As we discovered last week, video marketing is going to be essential for many brands. Adobe reports that:
Shoppers who view video are 1.81 times more likely to purchase than non-viewers
51.9 percent of marketing professionals worldwide name video as the type of content with the best ROI
Retailers cite 40 percent increases in purchases as a result of video
So, we've established that video is vital, but your video ventures can't be successful unless you're marketing them properly and to the correct audiences. These tried and tested strategies will help you to get your video in front of the right people, at the right time.
Market on all social platforms
Your video should be shared on as many different, relevant social media platforms as possible – that way you'll certainly reach a larger audience. You may already know where your customers hang out as a result of your other marketing efforts. If so, use these platforms. If you don't know, you'll need to do some digging. There is no point posting to LinkedIn for example, if your potential customers favour Facebook. If you're planning to share across all networks, remember that each platform will have slightly different rules and restrictions on video uploads. Your clip will need to comply with all of them so it's worth checking out video specs beforehand.
We're often told that each of the main social networks have dramatically different demographics – LinkedIn, for example, is the network for professionals, while platforms like Facebook and Twitter are often more casual. This can lead some marketers into thinking they need to create a different video for each platform. This can actually end up diluting your brand, and your message can become messy and inconsistent – stick with one video for heightened credibility.
The one element you should change for each platform is your caption. Twitter obviously has a character limit, so you'll need to bear that in mind when you're posting. Hashtags work better on Instagram and Twitter than they currently do on Facebook, so consider this when you're coming up with captions to accompany your video.
Dig deeper into analytics
Getting a high view count on your videos is all well and good, but if nobody's clicking through to your website, or if all of your views are coming from the other side of the world and you don't ship internationally, you may as well have not posted the video at all.
Make sure you delve deeper into your video analytics whenever you post, looking at metrics like:
Drop-off rates. Are people actually staying to watch through to the end of your video? Is there a common point when people tend to drop off? This can help you tailor your future video content to ensure it's more engaging.
Click-through rates. Are your clips actually driving traffic towards your site? If not, you may need to improve your call-to-action.
Geography. Take a look at where the majority of your views are coming from. If they're coming from another region, another country or even another continent and you can't service those leads as you only ship domestically, you may need to refine your strategy to ensure you're targeting the right audience.
Split-tests on thumbnails. Conduct split-tests to see which thumbnails are most effective – is it an action shot, a cover image, a still with text? Pay attention to the thumbnails that garner most clicks.
Shares. How many shares are your videos getting? Could this be improved?
Optimize your video for search
Make sure that your video is also optimized for SEO purposes. This means coming up with a great title and a description with all of the relevant keywords included - written in a natural way of course - as well as listing the video under the appropriate categories.
You should also consider paying attention to your closed-captions, or subtitles. Google can't read images, and your closed-captions can boost your video's SEO by telling the search engines what the video is actually about, and what it features. If you're uploading to YouTube, you'll find that you can generate subtitles automatically, but it's certainly worth manually editing the track to ensure it's accurate and contains the right keywords and search terms. Adding a subtitle track also gives users the opportunity to watch and understand your video without sound.
Tag the relevant parties in your video or post, and get influencers on board
If anyone was involved in the making of your video (whether it was an animator who helped with the graphics or an expert who offered up their opinion for the clip), make sure you tag them in the video when it's posted. They're likely to share it or engage with it in some way, which will help you get off the mark and expose the clip to new audiences.
You should also bring influencers on board to boost exposure. Coordinate a plan whereby your team of influencers post or share the video at key times, spread out carefully to keep the buzz going, rather than having everyone post at the same time and watching interest and engagement wane after a few days.
Upload to your own website
You might have shared your video socially, tagged influencers and perhaps even mentioned it in your last email newsletter but have you uploaded it to your site too?
You can use the YouTube embed code to place it on your blog or webpage within a YouTube video player or, you can upload it directly if you want a specific look and feel. Be sure to add a transcript to accompany the video so the search engine spiders can crawl the page, giving you a potential new listing (and therefore more exposure for your video) within the search engine results pages.
If you don't already have social share buttons on the page, add them when you upload your video. This gives web visitors, who may not be connected with your brand socially, the option to share with their own networks directly from your site, increasing the video's reach.
Incorporate into your email marketing
If you use an email marketing service such as Mailchimp or Constant Contact, you'll find that you can usually embed a video directly into your mailshot. This is a great way to reach out to prospects and customers and engage with them in a way that's slightly different to the standard text and image based messages they may be used to receiving from you.