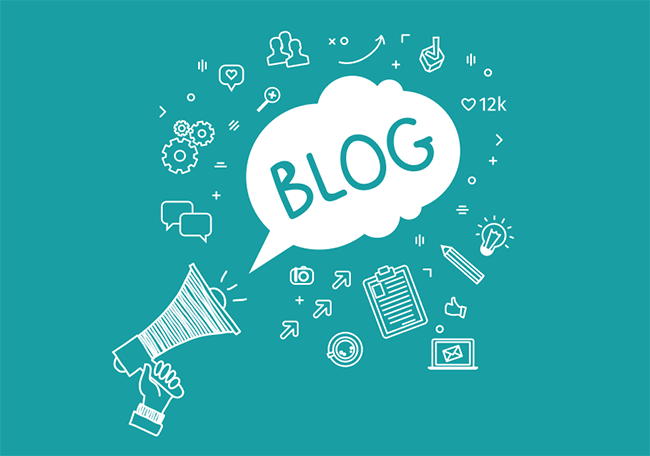 Now, more than ever, it's evident that businesses need an online presence to grow their customer base. With COVID we have an uncertain future and a dismantling of what "normal" means for the typical consumer, so businesses have to follow suit.
With 70% of marketers actively investing in content marketing, and 24% planning on increasing their content marketing in 2020, it's clear this strand is a key part of marketing strategy.
Since the rise of social media, consumers have become increasingly empowered and better informed, researching product information online before making purchasing decisions. Because you're appealing to a more enlightened clientele, it's important to earn their trust. One simple and effective way to do so is to build up your online presence with valuable content.
Rather than flooding potential customers with advertisements in their online channels, you should aim to become a voice of expertise and authority in your particular niche. Creating a blog for your brand or business gives an in-depth look into the industry you're in. But in particular, having a blog can help you earn the trust of customers and even prospects by giving accessible and helpful information where it's needed.
Whether you're starting out, or maintaining your online content, the internet has a plethora of resources and tools that can guide you in the right direction, making driving traffic to your blog more feasible than you think.
Here are 6 top creation tools to build and improve traffic to your blog.
1. Designhill - branding and logo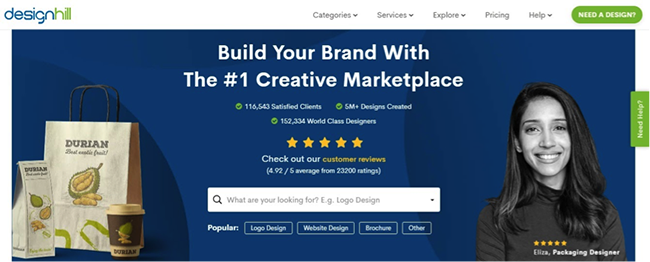 Before potential customers visit your website or click on a blog article, your branding must be spot-on. And the first thing that reflects solid branding is a good logo. A well-designed logo leads to an aesthetic that you can manifest in your branding – from your social media pages to your actual blog.
Designhill allows you to explore design inspirations and creations from the designers themselves. Once you've made your choice, you can choose to work with a specific designer for a particular project or purchase a design.
2. Fiverr - hire freelancers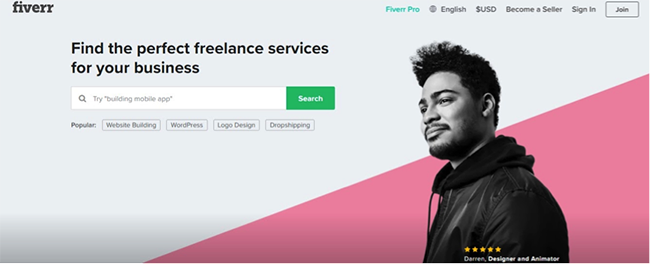 Fiverr allows you to peruse through the profiles of various freelancers including their starting rates, so you can hire what you need depending on your budget.
You can pretty much hire any type of freelancer for your business – from WordPress developers to designers to copywriters. The various categories offered in the platform act as a one-stop-shop for your website needs that can dramatically improve your blog traffic.
The profile of each listed professional has a star rating and reviews from buyers who have used their services, so you can get a good picture before you hire.
3. Animoto - video editing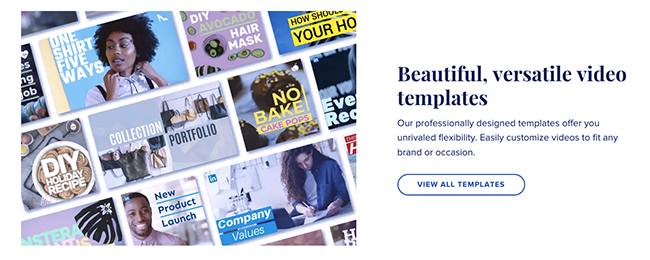 Video editing used to be so technical and intimidating, however, online video editors like Animoto have simplified the process for everyday users like us. Just drag and drop your videos and you can put together your own customized video for your vlog or your brand.
You don't need to have experience in video editing to use Animoto's cloud-based editor. Learn how to trim videos, add music and captions, and insert other videos or photos to your project. You can also browse Animoto's stock library of images and licensed music tracks so you can create stunning videos as effortlessly as possible.
Animoto has paid plans, but you can also sign up for a free account and access standard features.
4. InShOt - mobile video editing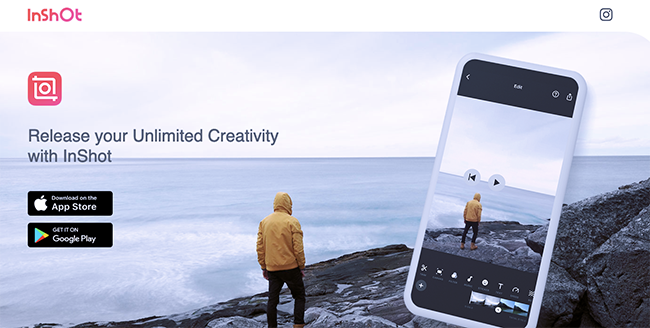 If you'll be editing videos using your mobile phone, you can try InShOt for free on both iOS and Android. The editing features are so easy to use that you'll be creating video after video in no time.
Select and trim your videos, arrange them in any sequence, add background music tracks, filters and effects, captions, and transitions to fully maximize your video content.
You can even do more advanced video editing techniques like merging videos, or adjusting the speed to create particular effects. Unleash unlimited creativity with this simple but powerful mobile video editor.
5. Venngage - create visuals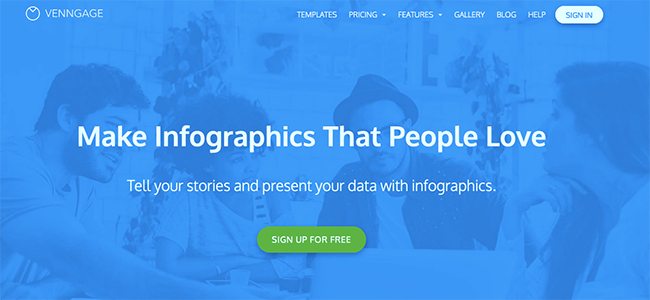 A great way to engage your audience or to present data is with visuals. By offering data in an accessible and visually appealing way, you can attract more customers to your website or blog.
Infographics are a great way to tell a story or present data that's digestible by the new breed of tech-savvy netizens.
Venngage allows you to create your own infographics starting with a variety of templates and layouts which you can customize. It also has template designs for just about any other format you can think of including newsletters, social media posts, coupons and ebooks.
Venngage is free to use once you sign up for a limited number of projects and offers a paid subscription to unlock all of its features.
6. Vyper - incentives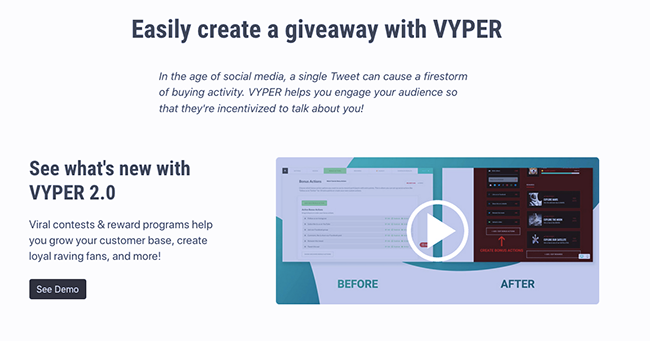 You can drive traffic to your blog or website and gain customer loyalty by creating viral campaigns and offering awesome giveaways.
Vyper is a marketing tool that uses incentives to build your customer base and create a loyal following.You can also create referral campaigns, rewards/loyalty programs, giveaways, contests, and leaderboards.
A Vyper subscription is $149/month, but you can sign up for a free trial for as long as you want, only paying when you're ready to activate your campaign. This allows you to try out all the tools extensively until you are ready to subscribe and start your campaign.
Wrapping up
With the abundance of marketing and creation tools on the internet, there are plenty of accessible and affordable ways to work on improving your blog's traffic.
While driving traffic to your blog is a priority, it's vital to ensure that your blog has ticked off all the boxes on your checklist in terms of design, functionality and quality content before you start promoting it on your channels. The tools above will help you do just that.