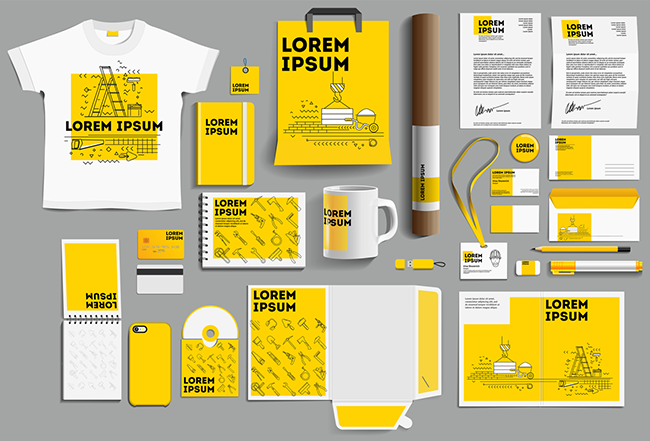 When you're trying to generate business names, you may feel like all the names that you consider "good names" are taken.
This is because the most obvious names have already been taken!
Over 50 million new businesses start up each year. Coming up with a name that will help your business stand out is a challenge. One mistake you should not make is coveting the names of your forefathers.
In many industries like tech, SaaS, mortgage and real estate, and even cannabis, names are taken at a very high rate. You may look at the top names of companies that were the first in those spaces and pine after a similar name, only to discover that nothing like it is available.
The truth is, you can't approach naming a business today like you would in the '70s, '80s, '90s, or even as you would have ten or fifteen years ago, because the companies that get there first had the first pick of names.
For example, if you were one of the first legal cannabis companies in the US, you would have had your pick of business names. However, as time goes on and more and more people try to get in on the booming success of the cannabis industry, the more obvious "covetable" names grow scarce. Naming changes fast.
Here are a few examples of types of names that are no longer available:
CannTrust - A standard naming construct is to combine the industry with the word Trust, like "Cannabis Trust" or "Cann Trust" in this case. You can probably find this kind of name in almost any industry. MedTrust, LendTrust, CryptoTrust are all taken too.
Aurora Cannabis - Using powerful symbols like Aurora is another standard naming structure. Greek Gods, like Cronos Cannabis, is another one that will be hard to secure today. The same applies across many industries. Search Aurora Cosmetics or Aurora Technical Services, and you'll find that these names already taken.
Marley Naturals - Using a key figure within the culture is a popular approach to naming, meaning that if you want to use it, you have to get to the party early.
Level - This is another great brand name, but most powerful English words are taken by the first few organizations in an industry. Also, exact match URLs will cost thousands if they are even available.
The solution to this problem is to think outside of the box. Don't adhere to passé standards.
Instead, make sure that your business name specifically supports your unique brand. A business name should be viewed as a genetically keyed tool. Only you can use it, because it was designed for your business.
Here are three approaches to naming that will help you come up with a fresh and unique business name that will boost your business.
Pick your brand tone
When picking a business name, it is important that you consider the way your brand is immediately perceived by your audiences.
We think of branding and names in five tones:
Modern: This style of name works great for businesses that want to come across as fresh, intriguing, or cutting edge. "Blue Cabin Publishing" and "Hulu" are great examples of this.
Classic: This style is great for high end brands or businesses that want to establish themselves as preeminent in their industries. Something like "Barnes and Noble" or "Windsor Harlow" is classic.
Playful: A playful name can help a brand seem fun and approachable. "Squatty Potty" is a great example of a fun name.
Pragmatic: Descriptive or practical names like "Paypal" or "The Tea Shack" fall in this category.
Emotional: These names appeal to emotions, like "Triumph Motorcycles" or "Greenpeace."
You can use your brand tone to set your business up in relation to existing businesses. Are you going with or against the grain? Apple showed that they went against the grain by picking an organic object as their name when everyone at the time was using tech-focused words and acronyms. Use your name to show where you stand in your industry.
Just because your industry usually uses a classic name, say if you were in finance, banking, or real estate, doesn't mean you have to. Just make sure that whatever name you pick fits what your business is doing, and what it's doing differently!
Add your unique aspects
While your name should capture the big picture sense of who your business is, it should also pinpoint some of your unique selling points.
Big ideas: What's the big picture behind your business plan?
Values: What business values drive your brand?
Stories: Is there a narrative behind your business that you want to capture?
Industry specifics: What industry specific values do you want to align with?
Benefits: Which certain benefits does your product or service provide?
Feelings: Are there any emotional feelings you are trying to elicit from your audience?
Value Proposition: Coming up with a succinct value proposition can help hone ideas.
Make sure you know what secondary branding elements make up your brand. These will help you choose a business name that supports your brand and will help you succeed.
Appeal to your audience
Though you may want some old, stuffy name, your audience may be looking for something fresh. Make sure you resonate with their values. It is more important that your audience like your name than it is that you (or the other leader in your industry) like your name.
You can actually boost your business with the right name. If you are starting a sock company that focuses on fun patterns and bold colors, a name like "Shepherd Knits" - which speaks more to classic wool sock companies - might not be the best fit.
Audience testing is a good way to vet business names against each other for unbiased feedback. It can give you a good idea of what kinds of names perform well and what performs poorly with your target audience.
Conclusion
Ensuring that your business name fits your business rather than the businesses that came before you will make sure that you stand out for the right reasons. Don't try to mimic larger companies that came before you unless you have a good reason.
Naming principles change over the years. Make sure you are up to date on what is appealing to consumers and customers.
Just because you love a certain business name, doesn't mean it's the right business name for you.
Due diligence in setting up your naming criteria and researching your audience will help ensure that your business name is more than a name - it is a tool to help your brand succeed.