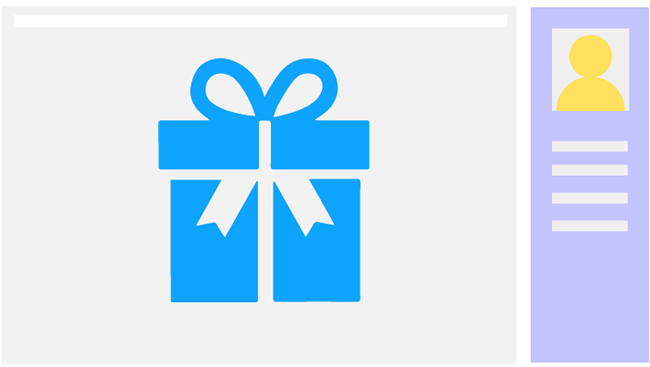 Are you looking for a way to increase your brand exposure and gain coverage across the internet? Want to get in front of the people who are influential online? The answer is blogger outreach.
Making contact with bloggers or vloggers is a big part of many companies' marketing plans. Giving a blogger a taste of what your product has to offer can produce great results for your marketing – when done the right way, your generosity can easily turn into PR gold.
Here are three ways I've seen businesses getting great exposure in exchange for giving away something for free:
1. Ask bloggers to review your product
Bloggers and vloggers alike can have a big influence in helping to sell your products. By sending them a free version of your product to review, they can test the product themselves to give an honest review of what you're selling.
As well as the additional traffic you can expect from these reviews when visitors click through, a review could help you with extra sales as the review in front of the blogger's audience could help persuade them to make a purchase.
Their blog post could end up ranking on page 1 of Google's results – a positive review always looks good to a potential customer who is looking for reviews of your own product.
A good advantage of getting vloggers to review your products is that you can see the number of YouTube subscribers they have before you contact them. With bloggers, it's not as easy - but their Twitter and Facebook followings, number of blog comments and the old Alexa rank help to give signals as to how influential they might be.
Years ago, long before blogger outreach became mainstream, Hotel Chocolat used to do a lot of work with bloggers. This included inviting food bloggers to their stores or sending them out products (chocolates) to review.
2. Competitions
Running competitions for the opportunity to win your product, or even a giveaway money can't buy, is a great way to create a bit of social media buzz.
The result can be a lot of extra traffic and exposure for your brand, even with the possibility of coverage on authoritative sites.
The 'comping' community is an easy win in terms of getting your competition in front of lots of eager entrants. On top of that you'll get several entries from users on these sites, which could potentially lead to them sharing socially to build additional interest in your product.

Sending competitors details to bloggers and even Twitter/Facebook users directly will increase chances of getting it shared. If the competition is a good fit for them and their audience, you'll have a good chance of getting your competition shared around their networks with 'likes' and retweets.
When you start picking up entries to your competition, include a call to action on the 'thank you' page. This could include an action for them to share the competition, again increasing the exposure of your competition and brand.
Following their hugely popular advert between football star Lionel Messi and a basketball player, Kobe Bryant (140 million YouTube views), Turkish Airlines ran a #selfieshootout contest for three people to win a roundtrip flight.
The advert and this competition combined were excellent brand building for Turkish Airlines – one can only imagine the money they've made from ticket sales since.
3. Free Trials

Offering free trials or products lets people feel they have been included/invited? into an exclusive club, which can help lead to a positive review of your product or service.
When users have seen your product before the rest of the world, they're incentivized to publish this to the world. It makes them look more important to their audience if they get an earlier view of a product than everyone else.
To create your target list of websites, magazines and bloggers who you would be interested in reviewing your product, aim at the top to begin with – those that you believe have the biggest audience to market your product to.
It goes without saying that it's helpful to target relevant magazines and blogs to your product's audience – those with readers you believe would be interested in what you have to offer.
Other ways to get people's attention may be to offer discount vouchers, a demo or a sample in exchange for a review. On top of this, once you have an agreement with your target outlets, consider offering an incentive to their readers too – perhaps a 10% discount or free delivery.
Majestic were a great example of this. I was part of the team that marketed Majestic to help it get it where it is today – one of the most popular SEO tools. We had stands at many of the SEO exhibitions around Europe a couple of years ago where we offered a one month free trial to the SEOs at these events when they visited our stand.
Whilst at the stand, we'd run them through a demo and the benefits for their website and business that the tool offered. They were hooked, and in little time, Majestic became one of the most popular SEO tools in the industry.
Whether you're looking to gain coverage across the internet as a way of brand exposure, or simply looking to increase your exposure in Google – successful blogger outreach can have a great positive impact for your business.
Let us know what blogger outreach and freebies have worked for you.