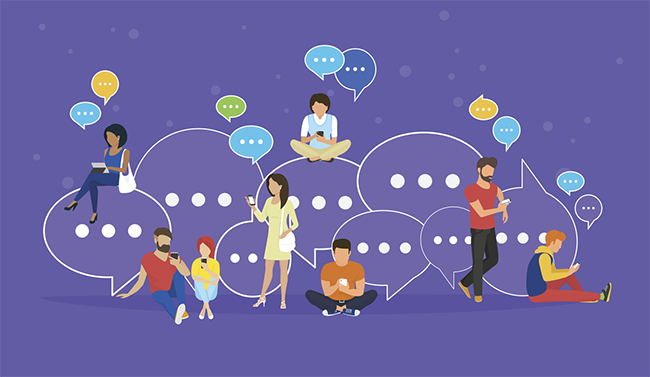 "Messaging is one of the few things that people do more than social networking."
These are the words of Facebook founder Mark Zuckerberg. Love him or hate him, he's right. Yet, many businesses have not tapped into messaging as a way to drive traffic to their websites.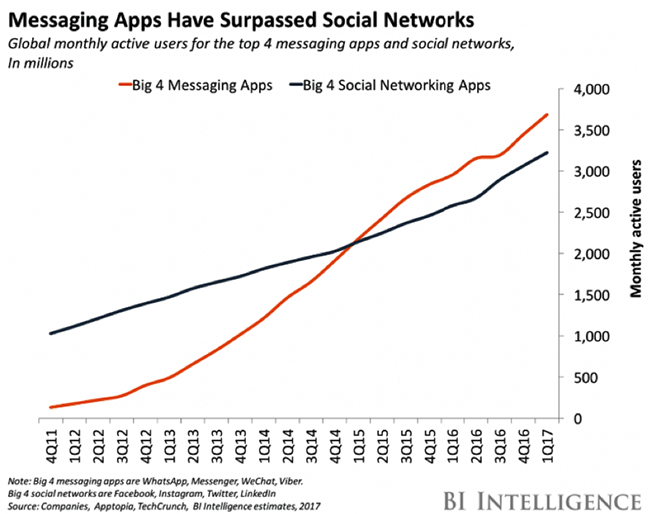 Over 5 billion people use chat apps, but many businesses haven't attempted to use these apps as a means for growth because they don't know how to.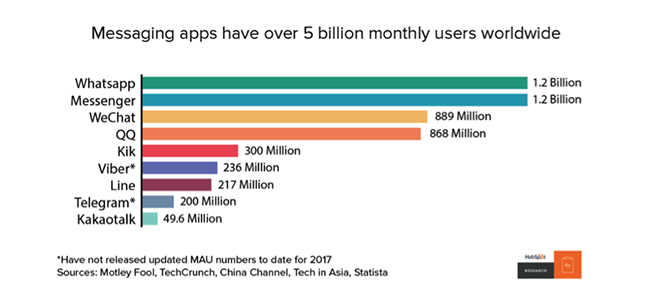 Luckily, we can help you. In this post, we'll outline four different methods you can use to drive traffic to your website using messaging apps.
First things first
Before you experiment with any messaging services, you need to figure out what you want to accomplish. This will help you decided what service, WhatsApp, Facebook Messenger, or SMS, is best suited for you.
Here is a simple rule of thumb when it comes to increasing website traffic: you need to set a goal. This will vary depending on your own individual circumstances and starting position.
So, how do you go about meeting this objective? Check out these four different strategies to help you use messaging apps to increase traffic. Then you can decide which messaging app is best to drive website traffic for your niche.
Offer virtual assistance to customers
One of the most significant problems of shopping online is that there is no one to help you make decisions. This was an especially big problem for lingerie company Agent Provocateur. Shopping for lingerie can be awkward for many people. So, the company experimented with WhatsApp as a way of helping customers.
The company offered 10 two-hour windows during the Christmas shopping season where a select group of VIP customers could ask the assistance of an agent via WhatsApp.
61% of the conversations converted to website traffic, and 31% resulted in store visits.
What that means for the company is more customers in the sales funnel and a great opportunity to convert leads to sales.
Offer people incentives for visiting your site
People love to enter contests and giveaways. But, it's essential to follow these 5 guidelines when you are using one to drive traffic to your website:
Set goals — what percent do you want to increase traffic by?
Make it simple — the fewer steps, the better. Add a link to your landing page and then have visitors enter their email address.
Keep promoting — sending out one message is not enough. You have to promote your give-away consistently.
Customer engagement — don't set it and forget it. Engage with your customers. Dividing your contest into weekly winners vs. one big prize is a way to stay engaged with your customers.
Announce your winners — make sure you let your potential customers know who the winners are.
This is exactly what Toyota did. The big name in cars asked WhatsApp's 300 million daily users to place the word "Hybridize" in their WhatsApp status and then register on the company's website. Then every week for a month, Toyota raffled off a new iPhone to one lucky winner among those who had registered.
In just one month, the WhatsApp campaign increased Toyota's website visitors to over 33,000. And, more than 6,500 users registered on the site.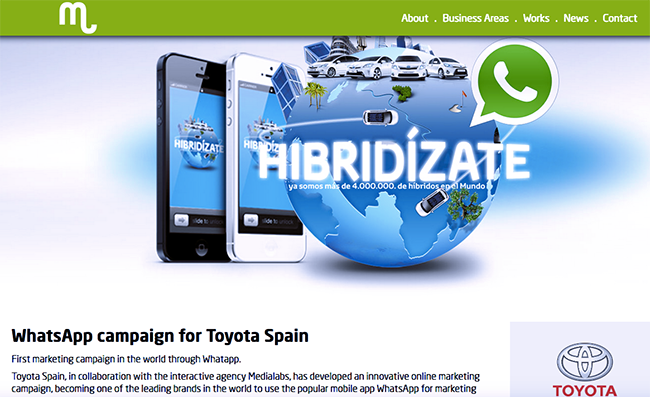 Have a clear Call to Action
A clear CTA in an SMS campaign is crucial to its success. your CTA needs to have strong language. Use words like, "Try it Free," or "Sign Me Up," or "To Get Started" rather than "download" or "subscribe."
Julep, a subscription cosmetic company, used an SMS campaign with the powerful CTA "To Get Started" to grow its mobile subscription database from 0-5000 in just 24 hours.
They created a "Mobile Exclusive Club" that sends coupons to members. The result, a 10.7% redemption rate.
Simply put, not only did they drive much more traffic to their website, but 10.7% of those new visitors are making purchases as well.
Create a bot to engage with customers
Over 75% of smartphone users are using messaging apps like Facebook Messenger or WhatsApp.
If you haven't explored creating your own Facebook Messenger bot as a marketing tool, it's time you do. Right now, Facebook Messenger is boasting some impressive open and click-through rates. And, this is mainly because companies have built bots that are engaging with customers.
The conversational tone that comes with using chatbots allows you to engage with customers on a much more personal level. So, when you suggest that they visit your website, customers are more receptive.
In fact, many companies are seeing that the chatbot approach from messaging apps is yielding better results than email marketing campaigns.
BabyCentre UK is part of the Johnson and Johnson company. It's a valued resource for new and expecting mothers.
The company created a chatbot using Facebook Messenger that allowed new and expecting mothers to ask questions about the parenting or pregnancy challenges they are facing.
The bot then responds with targeted website content to answer the questions.
BabyCentre structured their bot marketing campaign similar to its email campaign. Users enter their due date, the age of their children, etc. And, then targeted messages are sent to them.
The company compared the results of their email campaigns to their bot campaigns. And, what they found was astonishing. The bot campaign had a 53% click-through rate and an 84% read rate. Yet, the email campaign's content was much more personalized.
Why did the bots perform better despite the greater level of personalization in the emails? The bots avoided spam filters and inbox fatigue. Thus, the bots were more effective in driving traffic to BabyCentre UK's website.
Conclusion
Internet sales accounted for around $450 billion in revenue in 2017, a 16% increase over 2016, which makes it the highest growth rate since 2011.
If you want your business to benefit from the power of the web, you need a quality plan to increase the traffic to your site. It's that simple.
Messaging apps offer an affordable way to drive traffic to your site.
With a clear goal and a solid plan in place to introduce messaging apps as part of your marketing strategy, you can begin to profit from the 5 billion people who are using chat apps on a regular basis.