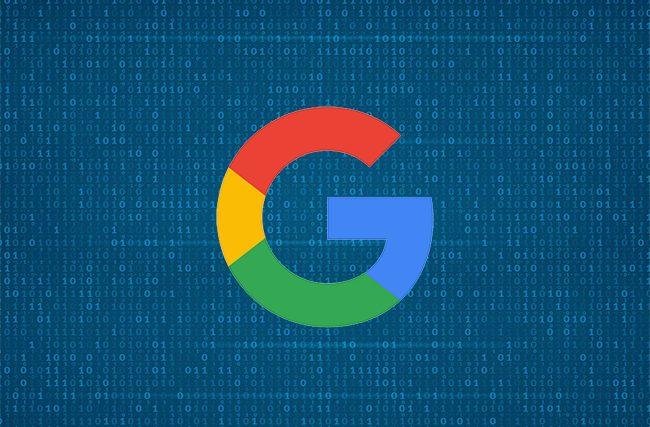 Earlier this year, Google announced a new set of metrics called Core Web Vitals which will feed into Page Experience, and have an effect on rankings.
What are Core Web Vitals?
Google defines Core Web Vitals as "a set of real-world, user-centered metrics that quantify key aspects of the user experience."
Page Experience is made up of several existing ranking factors - Mobile Friendliness, Safe Browsing, HTTPS and No Intrusive Interstitials - and Core Web Vitals will feed into this.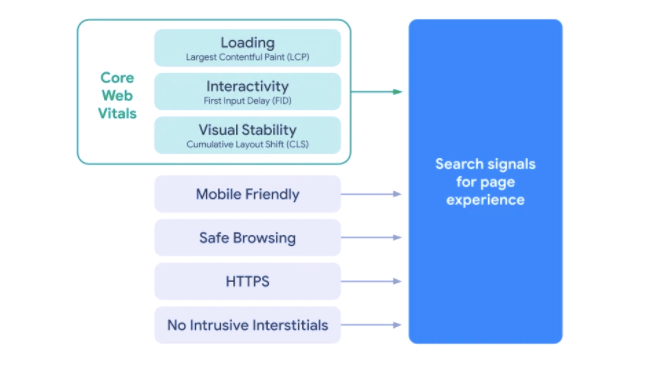 Using these metrics Google will reward pages which give a good user experience and may penalize those which don't, in terms of rankings.
Core Web Vitals will evolve and be added to over time. In the Chromium blog, Google says it expects to update them on an annual basis and provide "regular updates on the future candidates, motivation, and implementation status."
The current set for 2020 focuses on loading, interactivity and the visual stability of content as it loads (meaning for example buttons don't shift as the page loads, leading you to tap the wrong place).
The metrics and their performance thresholds are:

Largest Contentful Paint (LCP): measures loading performance. To provide a good user experience, LCP should occur within 2.5 seconds of when the page first starts loading.
First Input Delay (FID): measures interactivity. To provide a good user experience, pages should have a FID of less than 100 milliseconds.
Cumulative Layout Shift (CLS): measures visual stability. To provide a good user experience, pages should maintain a CLS of less than 0.1.
When does it come into effect?
Recognising the impacts of COVID on many site owners, Google says the changes will not be implemented before 2021 and that they will provide at least 6 months notice before they are rolled out.
The reason for detailing the upcoming changes now is to give people notice and time to prepare, so sites are ready when Core Web Vitals come into play.
**Update Nov 2020: Google's Page Experience ranking signals for Search to roll out May 2021
Is your website ready?
A recent study by Screaming Frog analysing 22,500 urls, duplicated for both mobile and desktop results, found that less than 15% would meet the benchmark scores.
Only 12% of Mobile and 13% of Desktop results would get a good enough score in all three metrics to pass a Core Web Vitals Assessment.

Source: Screaming Frog
Measuring Core Web Vitals
There are a number of tools you can use to measure how your site is doing on these metrics.
A new Core Web Vitals report in Google Search Console has replaced the Speed Report.
Lighthouse and PageSpeed Insights have been updated to show Core Web Vitals information and recommendations.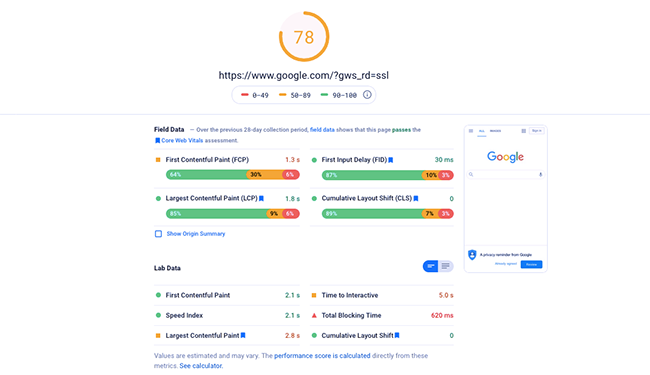 Page Speed Insights
A new Web Vitals extension is available in the Chrome Store.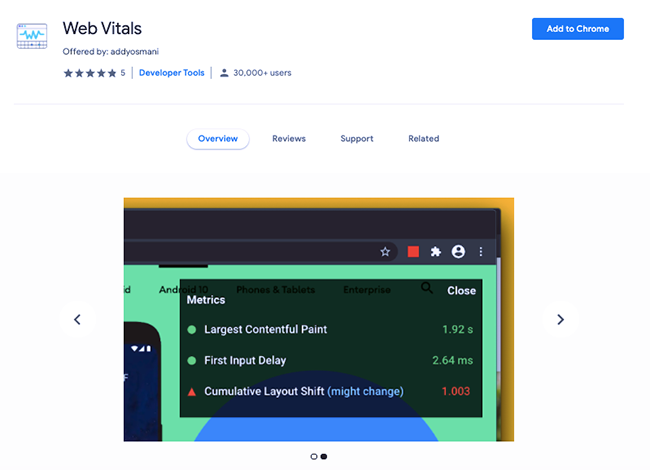 Chrome Web Vitals Extension
The Chrome UX report and Chrome DevTools will also show Web Vitals metrics.
So…
Google will give plenty of notice, but the changes are coming. Using the tools listed above, check out your site's performance and make any improvements you need.
Get ahead of the game and make sure you're ready to go!