If you have experience with writing and optimizing web pages for Google or eBay, you might automatically think you're all set when it comes to Amazon SEO. Granted, Amazon's A9 search engine and Google's have become more similar to one another over the last few months, but there are still some significant differences between the two.
What's more, unlike selling services online, selling on an e-commerce platform (especially one as restrictive as Amazon's) requires its own combination of skill and creativity to achieve success.
Based on questions asked by readers, let me offer some information and recommendations as you prepare to craft Amazon product listings that rank high in the search results.
"What's different about copywriting for Amazon?"
All the rules! Amazon has a collection of terms of service (TOS) that is unrivaled. I've never seen a selling platform with so many rules and regulations. Amazon is nit-picky (in my opinion) about what you are and are not allowed to include in a product listing.
I would not attempt to write Amazon product listing copy without fully understanding what you legally can and cannot do. That being said, Amazon is notorious for doing a poor job of policing its own policies. Violators can have listing pages up for years before anything is done. However, when action is taken, it can potentially be severe.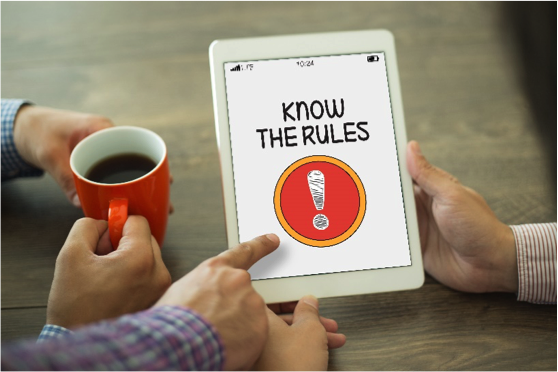 While Amazon does seem to overlook minor infractions, many sellers have faced the consequences of incorporating prohibited information, including:
Temporary or permanent delisting of the product page

Suspension of seller accounts and (in certain circumstances)

Total loss of seller privileges (having account indefinitely banned)
Here are a few of the many restrictions that come into play with Amazon product description copy:
Title length

(varies by category from 50 characters to 200 characters). If you exceed 200 characters, the listing is suppressed from Amazon's search results pages. However, inside Seller Central, many categories haven't been updated and show a maximum character count of 250 (which would hinder your product page from showing in Amazon search).

Description length of 2,000 characters

. This is standard across all categories (with a few exceptions). Unlike writing for a web page that has an unlimited amount of space, you have somewhere around 250 to 300 words in the Amazon product description section. Depending on how much explanation your product requires, that may leave you with sparse copy.

There are extended types of listings (Enhanced Brand Content) that offer more space and the inclusion of photos in the description section for sellers who qualify.

Keywords (aka Search Terms)

. Amazon allows only 250 characters of keywords (known as search terms) in the backend.
Amazon offers direction in the form of Style Guides; however, the information is often outdated. What's more, conflicting information can be found within Amazon's Seller Central dashboard.
Your best bet for navigating the complexities of Amazon copywriting is to find a trusted source to guide you through the ins and outs.
"How do you optimize Amazon product listing copy for SEO?"
Unlike Google or Bing, every element of Amazon's A9 search engine is found within Amazon's site. Link building, social media presence, the inclusion of ads on your page, or your country of origin have no bearing on how your product listings will rank on Amazon.
What Amazon does look at is:
Recent sales history

Quality of your account (violations, suspensions, complaints, etc.)

Inventory levels

Bounce rates (people clicking from the search engine results page [SERP] to your listing and leaving without buying)

Number of and quality of product reviews

Conversion rate

Listing quality and optimization of title, key feature bullets, description and search term fields

And more.
Also, Amazon focuses more on individual keywords than whole keyphrases (with a few exceptions). You do not always have to use exact keyphrases in your copy. For example, if you're optimizing a listing for the term "crunchy dog treats," you can use the word "crunch," the word "dog," and the word "treats" separately.
Product Title
This is absolutely one of the most vital elements of an optimized Amazon product page.
The most weight is lent to the keywords found in the title, so your primary keyphrase should be found near the front. You can also include individual keywords (parts of other phrases) throughout the remainder of the title.
Key Feature Bullets
Amazon also indexes the key feature bullets on their product pages. Placing keywords and phrases within the bullets will help improve your search placement.
Product Description
The product description may be indexed for search, but isn't always. Including keywords in this section is fine, but — at Marketing Words — we don't typically go to great lengths to work them in here.
Search Term Fields
You have a total of 250 characters in the backend search term fields to include keywords that are not already in your listing. Remember that duplication of terms is not necessary with Amazon SEO so, if you have used the word already in your listing copy, you would not include it in the backend keyword section.
"How do you write product descriptions that convert?"
Be different! Depending on which source you refer to, Amazon has between 368 and 488 million products listed on its site. That's one massive selection! You can well imagine that shoppers end up with analysis paralysis from comparing item after item.
Showing them how you are different / better than the others goes a long way toward making your product stand out in a seriously overcrowded marketplace.
Remember that Amazon is not the one buying from you, so you'll also need to incorporate language that engages and entices shoppers to click from the SERP to your listing.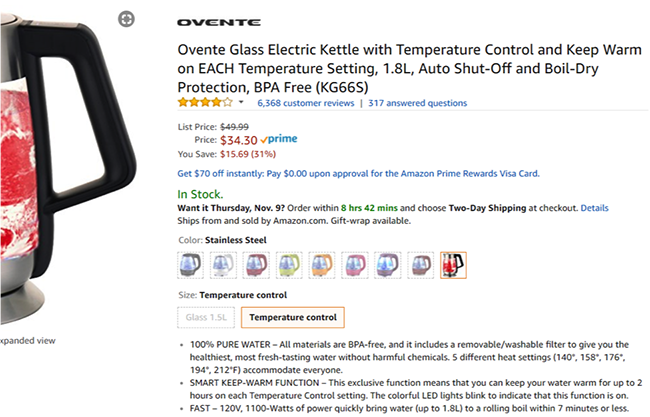 Titles that strike a delicate balance between pleasing A9 and enticing your customers are critical. In addition to including the Amazon-recommended details (brand, model, color, size, etc.), incorporate differentiating factors.
The listing above references the fact that this kettle has temperature control and keep-warm features on each setting; something its competitors do not have.
Does the product you're writing about have:
A patent

Exclusive or rarely found features

Unique colors

Limited-time availability

Bonus items

Lower price

More accessories?
The key feature bullets are the second-most-read elements of a listing. You'll want to offer the five best benefit / feature statements here with the single most important in the number-one slot.
You can use a variety of approaches when writing your bullets, such as answering the customer's questions, incorporating lifestyle uses, highlighting features that offer more than the competition does, and so on.
Above all, talk about why the shopper should choose your product as opposed to the other options they have available on Amazon. Remember to keep your copy focused on the product itself. Inclusion of text that relates to customer service (which is provided by Amazon), pricing, the most / best reviews, or other subjects is not prohibited.
The product description should go beyond the feature bullets to paint a picture that helps the shopper envision him/herself experiencing your product.
The primary drawback to buying online is that you don't get to use 4 of your 5 senses. You can't smell the chocolate chip cookies, feel the softness of the flannel sheets, or hear the relaxing trickle of water from a desktop fountain. The customer has only the words you write and a handful of still images to guide them to a buying decision.
Generally speaking, writing Amazon product listings is a bit like working a puzzle. Once you master the pieces and learn to put them together in an effective way, the results can be amazing!
Special offer for Wordtracker readers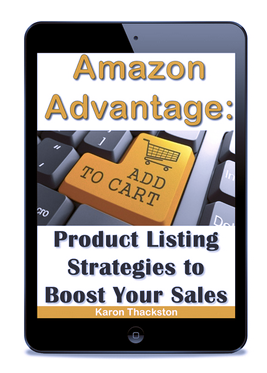 Want to get started with crafting copy for Amazon product listings and doing keyword research the right way? The "Amazon Advantage: Product Listing Strategies to Boost Your Sales" ebook lays a firm foundation in easy-to-understand language.
Wordtracker blog readers can save 20% off with coupon code wtamz20 when you buy today.