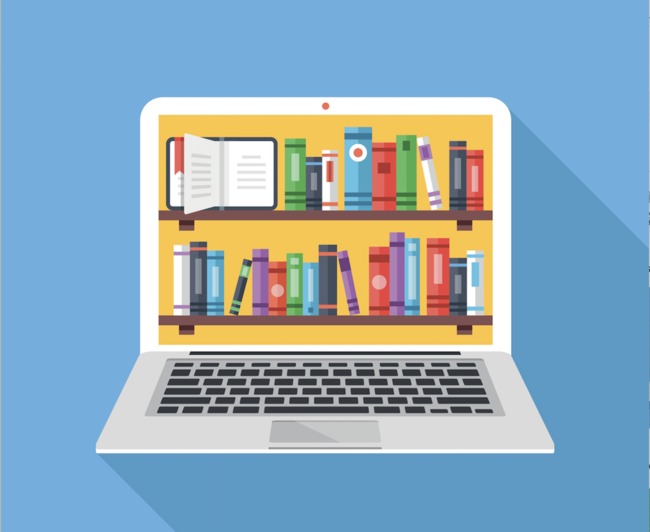 Google updated its search quality rater guidelines in mid-December with a number of changes. The most significant is the change to E-A-T, which now become E-E-A-T which stands for:
Experience
Expertise
Authoritativeness
Trustworthiness
This is how Google defines the new Experience category:
"Does content also demonstrate that it was produced with some degree of experience, such as with actual use of a product, having actually visited a place or communicating what a person experienced? There are some situations where really what you value most is content produced by someone who has first-hand, life experience on the topic at hand."
In the updated guidelines, Google makes clear that the most important of these categories, located at the center of E-E-A-T, is Trust. This considers "the extent to which the page is accurate, honest, safe, and reliable".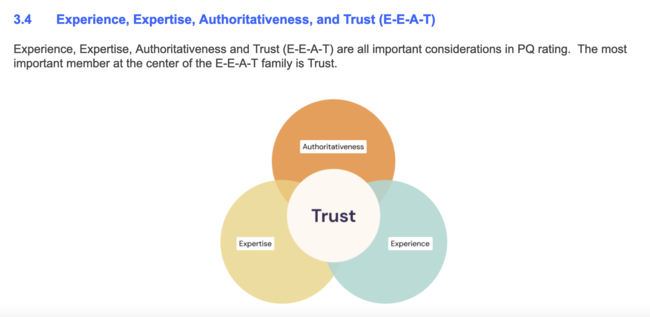 Trust is the most important member of E-E-A-T because "untrustworthy pages have low E-E-A-T no matter how Experienced, Expert, or Authoritative they may seem".
The other three categories of Experience, Expertise and Authoritativeness are important concepts which feed into your assessment of Trust:
Experience or expertise?
Google says pages on YMYL can have a variety of purposes. When giving information or advice, a high level of expertise is needed for the page to be trustworthy. In other cases, pages on YMYL topics may share personal, often difficult life experiences. "Pages that share first-hand life experience on clear YMYL topics may be considered to have high E-E-A-T as long as the content is trustworthy, safe, and consistent with well-established expert consensus". (section 3.4.1)
Google gives a number of YMYL examples showing where Experience is valuable, and in contrast where Experts are needed for advice and information.
One example considers sleep challenges when pregnant. Safe, non-medical tips are valuable from people who have experienced this challenge, but advice on medications should come from experts,

Google's updates are summarised as follows in the Change Log at the end of the Guidelines:
Broadly refreshed concepts and rating criteria in 'Part 1: Page Quality Guideline' to be more explicitly applicable to all types of websites and content creation models
Clarified guidance on 'Finding Who is Responsible for the Website and Who Created the Content on the Page' for different webpage types
Added summary table with the top 'Page Quality Considerations' involved in PQ rating, which carry through to each PQ rating section (Lowest to Highest)
Refined/expanded guidance on the following core pillars of Page Quality Rating:
○ 'Main Content Quality'
○ 'Reputation for Websites and Content Creators'
○ 'Experience, Expertise, Authoritativeness, and Trust (E-E-A-T)'
Reordered PQ rating sections from Lowest to Highest; streamlined transitions between these sections; de-duped existing guidance and examples as appropriate
Added more guidance and clarifications to sections: 'Pages with Error Messages or No MC', 'Forums and Q&A Pages', and 'Page Quality Rating FAQs'
Reformatted lists of concepts and examples into tables (throughout/as appropriate)
Minor changes throughout (updated language, examples, and explanations for consistency across sections; removed outdated examples; fixed typos; etc.)
Why the search rater guidelines matter
The rater guidelines Google gives to its manual raters also allow content creators to better understand how Google considers pages. As such, it's helpful to keep up to date with changes, and to make sure you're following best practice and guidelines in your own content.
The current update makes an important update to E-A-T and provides a valuable insight into how a content creator's first-hand experience is evaluated.