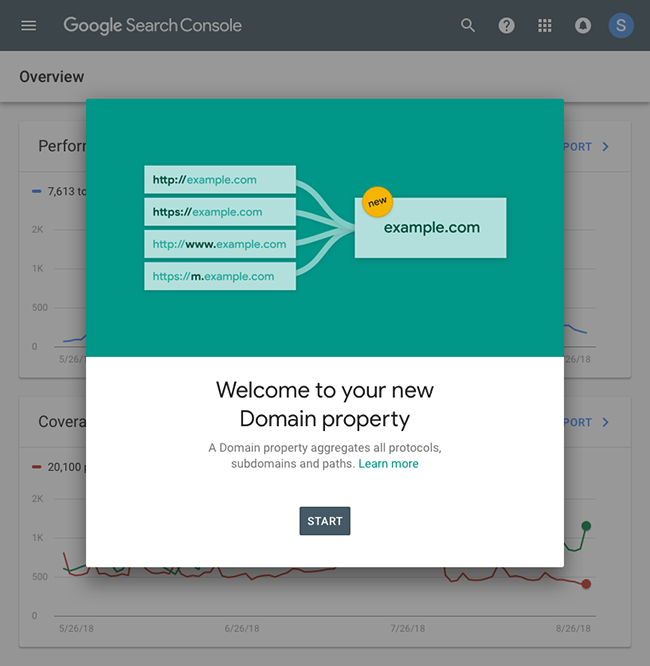 Google has announced the launch of Domain Properties in Search Console, which allows site owners to see domain-wide data in one place. It comes hot on the heels of Google's closure of Property Sets and performs a similar function.
Google says it's "a way of verifying and seeing the data from Google Search for a whole domain".
Domain properties can show data for all URLs under the domain name, so the http, https, www, m. domain, etc can all be combined into one property to present a complete view of your website across Search Console.
Google gives the following examples of domain properties and what they aggregate.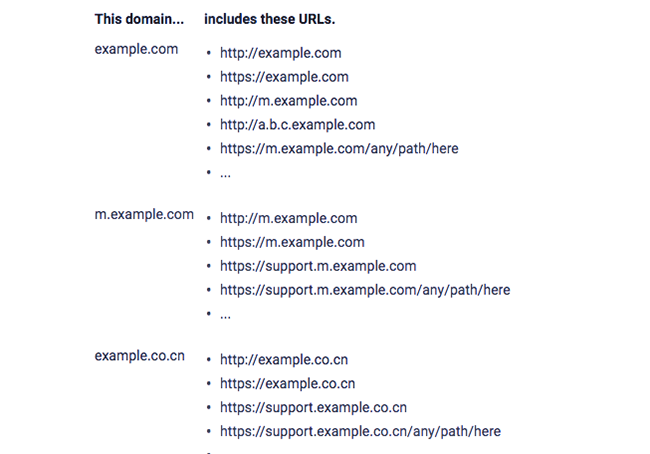 Google says for users who already have DNS verification set up, Search Console will automatically create new domain properties over the next few weeks, with data over all reports. Otherwise, to add a new domain property, webmasters should go to property selector, add a new domain property and use DNS verification.
Google provides help on domain verification here.