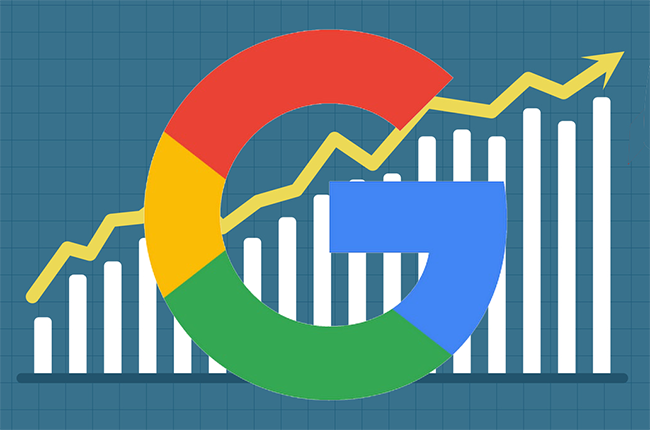 A new Google feature to help businesses explore insights with niche-specific trends is rolling out in beta in the US, UK, Canada and Australia in the next few weeks, with more countries following later.
The Insights page is available for accounts with Search or Shopping campaigns and will update daily to provide the latest information.
Google says it offers the following:
Get insights tailored to your business: The Insights page looks for trends across Google that are relevant to the products and services that you advertise.
Understand your performance: Drill into each insight to more detailed information about your account's performance and new areas of potential opportunity.
Act on recommendations: Insights are integrated with account Recommendations, making it easy to take action.
Search insights will be the first to be available, with more insights to be added in the future.
Google gives the example of a pet shop looking to reach more customers. The insights page shows rising demand, in this case for "dog subscription boxes" and "dog toys", which the business owner can act on.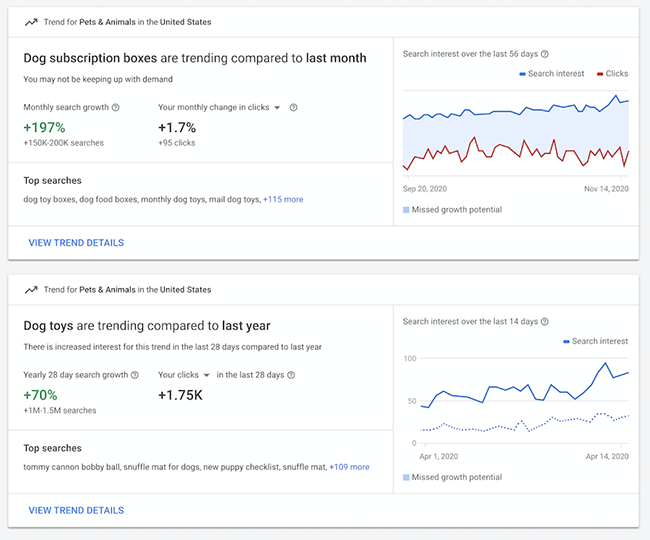 Suggested trends help uncover new opportunities relevant to your business, showing growing categories you're not currently covering and providing new ideas.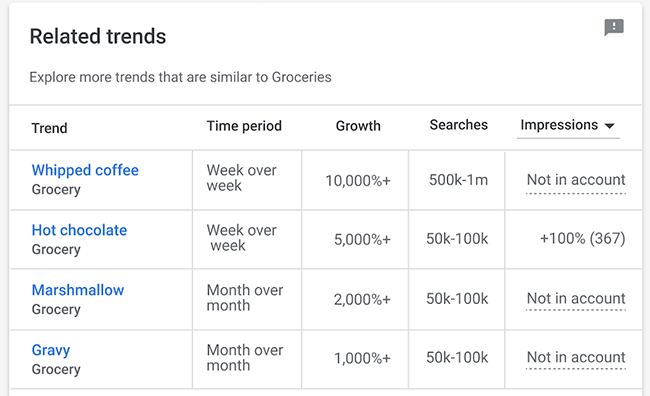 The Insights page includes recommendations of actions to take in your Google Ads account.



Search trends will be the first insights to be rolled out, with more to follow.

Google's new Insights feature does, of course, boost its Ads ecosystem, but nevertheless looks like a useful way for businesses to stay on top of emerging trends and consumer interest, monitor performance, and respond in a timely way.
For more information, see Google's help pages on insights and search trend insights.