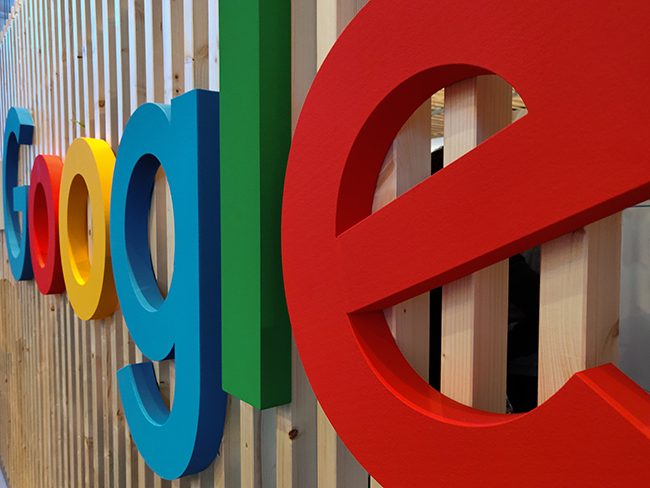 Google's annual Marketing Live event was held on 24 May and as usual, contained a slew of announcements for retailers around ads and marketing. Here are some of the highlights:
3D models of products will be available in Google Search "soon". Google says more than 90% of Americans currently use, or would consider using, AR for shopping. With this feature, merchants will be able to have 3D models of their products appear directly in Search.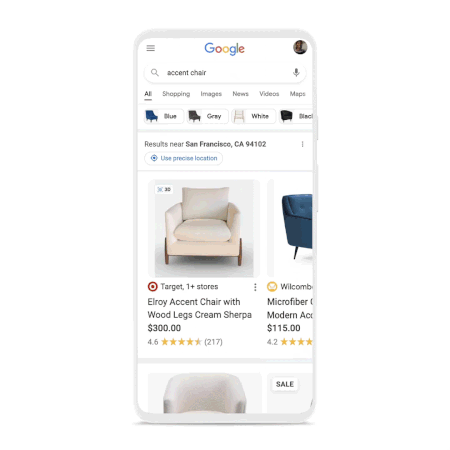 YouTube Shorts: Video action campaigns and App campaigns will automatically scale to YouTube Shorts. This change is now rolling out to users worldwide.
Later this year, product feeds connected to your campaigns will start showing up on YouTube Shorts, so advertisers can make video ads even more shoppable.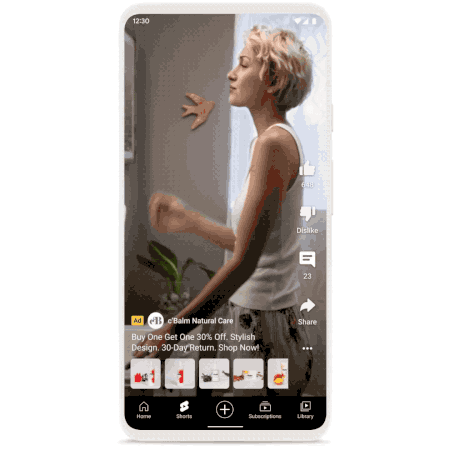 Google has been experimenting with ads in YouTube Shorts since last year and these are now gradually rolling globally. Google said it was "a key step on our road to developing a long-term YouTube Shorts monetization solution for our creators, which we'll share more about soon".
Video ads in Discover: Google is exploring ways to bring short video ads to Discover.
Performance Max: 6 upcoming enhancements have been announced to Google's most automated campaign type.
More tools for experimentation, like A/B tests to see how Performance Max is driving incremental conversions.
Expanded campaign management support in Search Ads 360 and the Google Ads mobile app.
Support for store sales goals to optimize for in-store sales, in addition to store visits and local actions.
Maximize impact with burst campaigns for a set time period to help meet in-store goals during seasonal events.
New insights and explanations, including attribution, audience and auction insights so you know what's driving performance.
Optimization score and recommendations so you can see how to improve your campaign.
Loyalty program ads integration: Coming soon in the US, advertisers using Performance Max along with a product feed will be able to drive more loyalty sign-ups across YouTube, Display, Search, Discover, Gmail and Maps.
Insights page: 3 new reports have been announced for this feature, which uses machine learning to identify new pockets of consumer demand, and provide personalized trend data. The new reports will roll out over the next few months:
Attribution insights show how your ads work together across Google surfaces to drive conversions.
Budget insights find new opportunities for budget optimization and show how your spend is pacing against your budget goals.
Audience insights for first-party data show how your customer segments are driving campaign performance.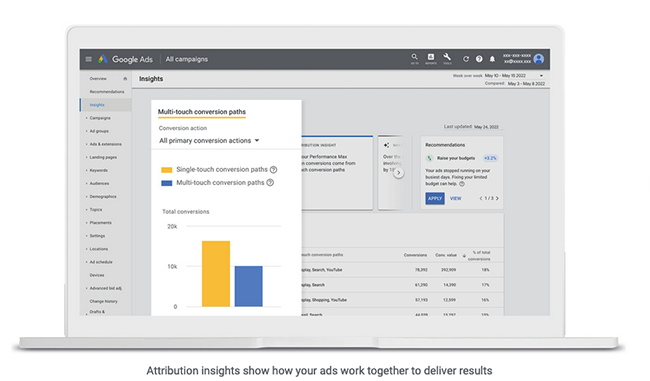 My Ad Center, launching later this year, will allow users to pick the types of ads they want to see more or less of, and control how their data informs the ads they see across YouTube, Search and Discover.
Conversion Lift tests will allow advertisers to measure incremental conversions based on users and geography.
Search Lift tests will allow advertisers to measure the impact of YouTube campaigns on driving organic searches on Google and YouTube
Users will be able to run both tests directly in Google Ads and Display & Video 360 later this year.
All new Google tag: The global site tag will become the Google tag in the next few weeks, updated with new capabilities to make tagging simpler and more streamlined.
Assets Library: an account-level feature in Google Ads that will allow you to access all your digital creative assets required to create an ad, in one place.
Read more about the Marketing Live announcements in Google's blog posts on product updates and retail and shopping updates.