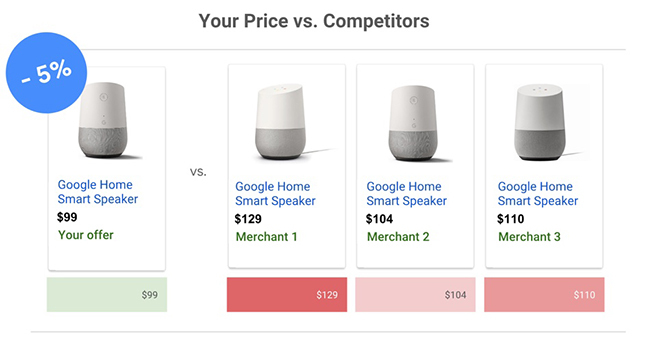 Competitive pricing table
A colour coded table will show how your pricing compares to that of your competitors.
Retailers will be able to use this to improve their bidding strategy, so for example bidding up on products where you have a price advantage, or troubleshooting drops in performance due to competitor pricing. It can also help inform internal pricing decisions and promotions.
Affiliate location extensions on YouTube
Affiliate location extensions are being expanded to YouTube video campaigns, on top of Search and Display campaigns, helping shoppers locate physical stores where they can find the product they searched on.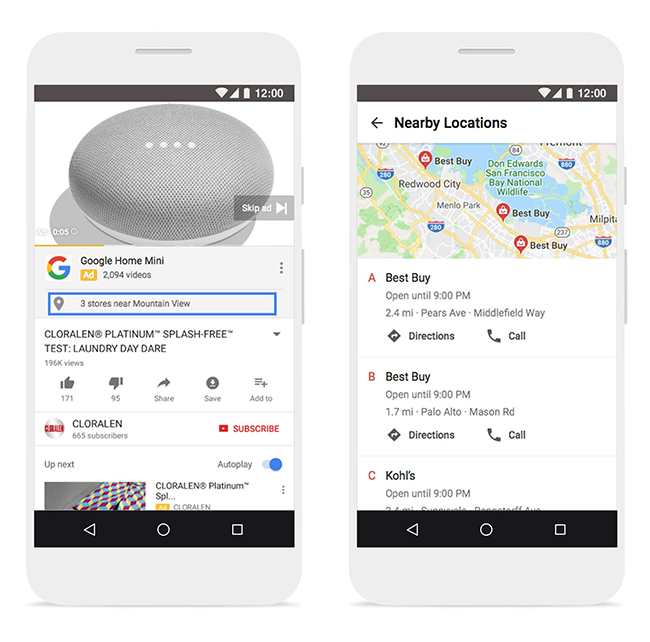 A map and details of nearby retailers selling the product are displayed when a user clicks on an affiliate location extension.
New local catalog ads
New local catalog ads are designed to help shoppers discover what retailers sell through a simple scrolling feature in mobile layout. They features a banner image at the top, followed by product cards which also show pricing and in-store availability.