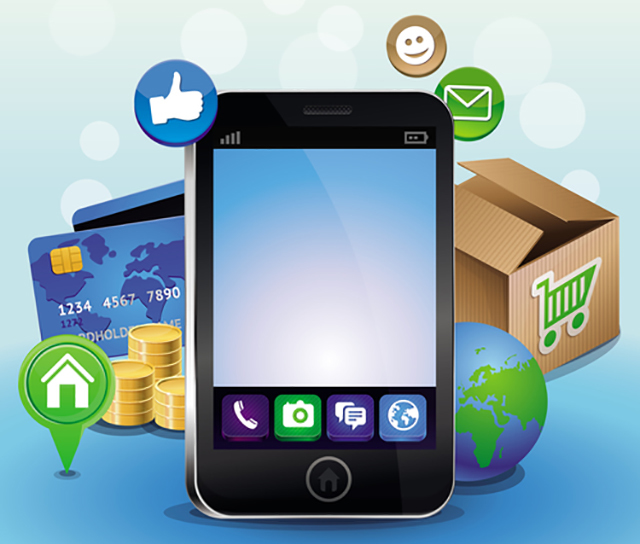 At the Global Performance Summit last week, the search engine previewed a number of AdWords changes focused entirely on maximizing the mobile device experience.
Let's take a look at what we can expect:
More comprehensive text ads
Back in February Google removed right-hand side ads and optimized the search engine results page in order to tailor its display for the most popular smartphone screen sizes. On the back of this, AdWords advert lengths will increase later this year from a single 25 character headline to two x 30 character headers. Designed to give advertisers more creative space, the description line character limit will also change, increasing from the current two x 35 character lines to one x 80 character line.
Google says these improvements are essential to help advertisers capture the attention of busy mobile users as they browse through search offerings.
Early testing of the upgrades look promising with some advertisers reporting click-through rates of up to 20% more than those recorded using the current format.
Responsive ads for display
Image source: Google
As consumers are now actively engaging with content from mobile sites, videos and apps, advertisers can find it difficult to create adverts that work across all devices and on all formats. However in a bid to make things easier, Google has designed Responsive Ads for Display. Helping advertisers to develop adverts that work across all devices, advertisers won't have to resize display ads according to the site or device they appear on. The advertiser will simply need to input their desired headlines, a description, an image and a URL. Google will create responsive display ads automatically.
Bid adjustments for devices
Bid adjustments were once manual, with devices embedded into ad campaigns via the Enhanced Campaigns tool. To help advertisers set a base keyword bid to the device they see as the most valuable to their business, AdWords will roll out bid adjustments for device type. This will allow advertisers to set individual bid adjustments for each device type, such as mobile, desktop and tablet, and adjust them up to +900%.
Online and offline mobile interaction
According to Google's figures, nearly one third of all mobile searches made on Google are location related. In order to help advertisers take advantage of this, Google is introducing new local search ads across both Google.com and Google Maps. This change will help advertisers to engage with consumers as they search for physical business locations, with adverts showing for terms such as, "restaurants near me".
Google is also updating Google Maps to allow businesses to create more targeted experiences:
Ad formats on Google Maps
Image source: Google
In order to make it easier for users to find businesses around them, Google is experimenting with a range of ad formats. By allowing a consumer to see promoted pins for nearby restaurants or coffee shops along their route, these developments will give advertisers another way to generate local foot traffic and better connect with consumers closer to their bricks and mortar location.
More detail for local businesses
Businesses will also be able to add more detail to their listings such as promotions, opening times and details about their products or services.
Reinforcing the importance for business to take mobile advertising seriously, these new developments from Google pave the way for a whole new generation of mobile browsing.