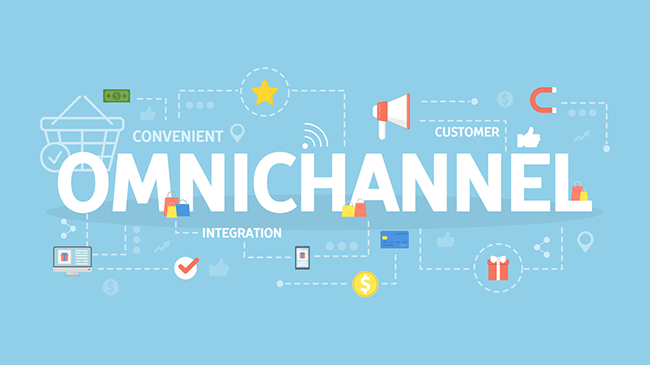 Omnichannel marketing strategies allow businesses to adjust their channels to suit the needs of their customers. It makes the customer experience central.
While multichannel marketing uses different channels of communication with customers, omnichannel marketing integrates those channels to make the experience identical and smooth between the different channels. This includes the various devices that customers may use.
Omnichannel marketing can promote customer loyalty and generate more sales for your business. With the proliferation of platforms and channels, businesses will need to utilize omnichannel marketing to capitalize on sales and success.
To create an ideal omnichannel marketing strategy, a business needs to consider some key factors to optimize their omnichannel marketing.
1. Identify buyer persona
Your customers will have specific needs, characteristics and buying habits that will inform your products and strategies and it's key to your efforts to pinpoint these in as much detail as possible.
This means that you'll need to spend some time identifying your target audience and figuring out how your omnichannel marketing strategy can meet their needs, to create your buyer personas.
A buyer persona is a description of your ideal customer and is based on market research and information you've gathered about your buyers.
By identifying your buyer personas you'll be able to think like your customers, and so anticipate and meet their needs. It can be time consuming to set up your buyer personas but it's time well spent as it will deepen your understanding of your customers and so help drive sales.
For example, do most of your customers buy online? If so you should devote additional resources to ensure your checkout process is flawless, as quick and easy as possible.
If your customers tend to buy in-store, you can offer them exclusive deals and coupons to use at your store. You should also make sure your location is easy to find and listed with all the correct details online.
Adapting your omnichannel marketing to the needs of your customers will encourage loyalty while continuing to build your customer base.
Source: Alexa
2. Choose your communication channels
Along with your buyer persona, you also need to choose which channels to include in your omnichannel marketing strategy. Physical or virtual communications, websites, mobile, apps, social media, email – there are now a multitude of ways people can interact with you, and most people will use a variety of channels.
The information you have collected about your customers and where they most often engage with you will inform your choices.
You can also see where you need to expand your reach, using your different channels to promote other channels to draw in more customers. If your customers tend to use Facebook, then you can use your Facebook posts to cross promote to other social media or to your email campaign. This will enable you to continue to grow in each of your channels, giving your customers more exposure to your business and products.
Omnichannel is all about an easy, seamless and consistent user experience. Make sure your channels are easy to use whichever the platform. Your website might be desktop friendly, but is it mobile friendly as well, is your branding and writing style consistent?
Carry out test runs on your channels and act on any feedback highlighting problems and inconsistencies to see how you can improve your omnichannel usability.
By providing a consistent experience between platforms, you'll build up credibility with your customers.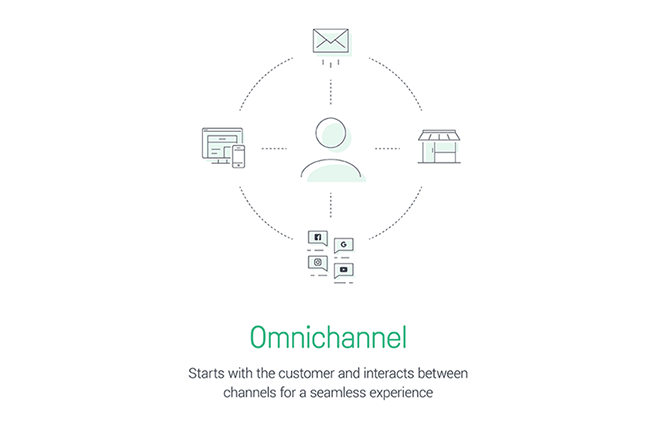 3. Use omnichannel marketing software
Many businesses find it difficult to track, maintain and use all of their channels. It makes sense to keep the information in one place and omnichannel marketing software can help with this challenge, making it easy to find the information you need to keep your channels consistent. These software packages provide a variety of tools to help you stay organized with your channels.
There are many packages available so you'll need to identify one that meets your particular requirements. While needs will vary, there are some features that are vital for omnichannel marketing.
You need software that will track data for you. To improve your business, you need to know what's working with your strategy and what needs to improve. Data provides information and lets you know how well your different campaigns do on various channels. Keeping abreast of this information makes it possible to notice trends and make improvements.
You will also want software that manages sales and inventory. This is important for stores and vital for online businesses. It will help you when it comes to sending different products through various websites and inform you when you need to order more inventory. This way, you can make sure that you always have stock so you avoid losing sales.
Omnichannel marketing software can help you organize your marketing strategy. The right software will make life easier for you while also giving you the information to maintain and grow a successful business.
5 practical tactics to get the most out of omnichannel
The next step is to implement these ideas to generate more sales, subscriptions, and traffic. The specifics of an omnichannel plan can be complicated so it may take some time to completely develop your approach. However, here are five practical tactics to follow:
#1. Split-test content
Split-testing, or A/B testing, is one of the most reliable and effective methods of continuously improving your marketing content and strategies. By testing different versions of your emails or ads on smaller segments of your audience, you can determine which resonates best.
Different channels and omnichannel marketing tools offer different features for A/B testing, and it's worth experimenting with a variety of tests. Remember to limit each test to a single variable—it can be difficult to identify the best individual elements if you test for more than one element.
#2. Create drip campaigns
Drip campaigns are a unique opportunity that every omnichannel marketer should take advantage of. Rather than sending a single email to every user at a specific time, a drip campaign sends messages in response to certain triggers.
Welcome emails, for example, are triggered when a new reader subscribes to your email newsletter. They give you a chance to introduce these users to your brand and start the customer relationship on a positive note.
Cart abandonment sequences are another much used type of drip campaign helping businesses convert a higher percentage of abandoned carts.
You can develop more sophisticated drip campaigns based on customer data and the way they interact with your communications.
#3. Give users options
Every reader has unique preferences, and it's important to bear these in mind and not have a one size fits all approach. You can have a positive effect on sales by giving your customers more control over the messaging they receive.
Instead of sending shipping confirmation emails after every purchase, for example, you might allow customers to select the channel through which they'd like to receive confirmation.
You should also make it easy for users to select the type of communications they'd like to receive from you – information on new products, offers, company news, etc – as well as to set the frequency, to avoid burnout.
#4. Consider your audience's schedule
Most marketers are more concerned with content than timing, but when you send ads can have a surprising impact on results. People tend to check their emails and phones more often at certain times of the day, so think about your unique buyer personas when optimizing timing.
Check to see when your audience responds best to communications from you. Do they open emails sent in the morning, or evening?
The easiest way to identify the best times of day is to A/B test the same piece of content at multiple times. You should also consider other relevant factors such as days of the week, or lead time before holiday promotions.
#5. Use a lead magnet
Getting users to sign up for your email newsletter is one of the most challenging aspects of digital marketing. Lead magnets are incredibly effective for increasing subscriptions and adding new contacts to your email list.
E-books, guides, exclusive content and discounts, and a variety of other incentives can function as great lead magnets, and different offers are perfect for A/B testing. Keep in mind that the offer should be closely linked to your brand's unique image and value—generic perks are much less likely to lead to a subscription.
Final remarks
Omnichannel marketing has grown in importance with the proliferation of the channels and devices people use. Customer expectations have increased and people expect a seamless and identical experience from your brand wherever they engage with you, whether it's on social media, email, desktop, mobile etc.
Making customers the centre of your marketing strategy by creating a consistent and user friendly experience will in turn help increase your retention rates and boost sales.