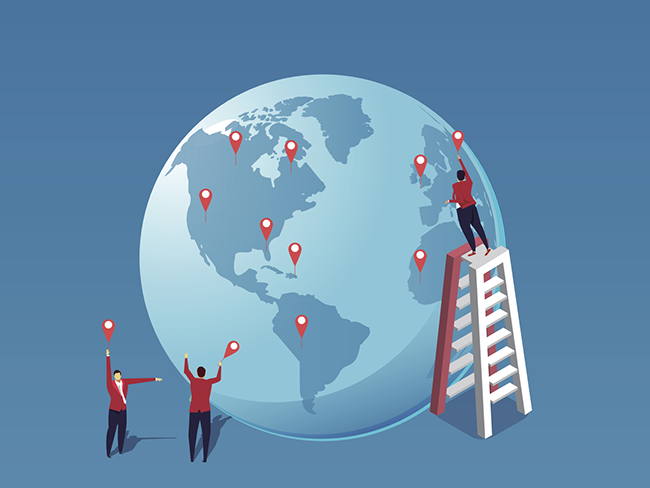 Shopify has announced a new international commerce hub which will simplify and remove barriers to international commerce. Businesses will be able to manage storefronts in multiple countries from a central hub, selling directly to customers through a single store, rather than going through a third party marketplace or retailer.
Shopify Markets deals with many of the everyday concerns which can cause headaches for businesses looking to trade internationally, such as currency conversion, translations, local payments, as well as duty and import fees.
Users can create custom market areas covering single countries or multiple countries grouped together, according to business need. Product availability and pricing can be customised by market area. Optimised local domains mean you show up with the right language and currency where you sell. Merchants have automated market optimization based on changing market conditions, and analytics across markets to predict demand and set goals.
Many features will be included in all Shopify plans, with some additional in the Advanced and Plus plans.

Shopify Markets removes much of the complexity of international commerce, opening up the possibility of global cross-border commerce and new markets for small merchants and retailers.
If you're a Shopify storeholder already, you can apply now for early access to Shopify Markets, before the wider rollout.