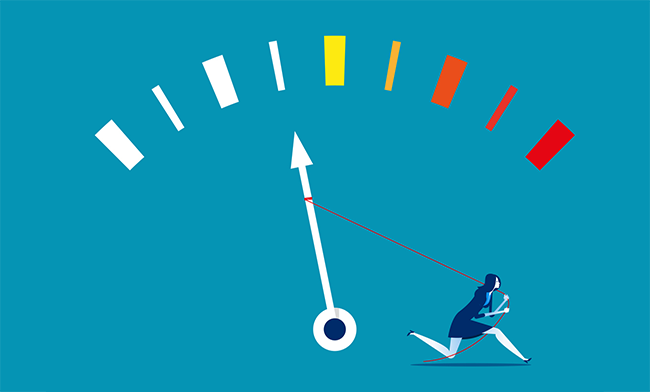 One of the secrets to running a successful business is efficiency. You can't succeed if your team is struggling to keep up with tasks, if they're struggling with collaboration, or if they're losing time unnecessarily. But with a good workflow in place and by leveraging tools and apps, you can massively boost your productivity as a whole.
In this blog post, I'm going to share some of my favourite useful tips and tools to help you run a more effective business.
What areas of your business could be improved?
And by "improved", I'm referring strictly to your – and your teams' - business productivity. While it's true that businesses are different and they won't all benefit from the same types of tools and tips, I'm going to do my best to cover those that are relevant to a wide array of businesses.
Some of the main areas where you can leverage tools to improve your business efficiency are:
Business intelligence and analytics: in order to make better decisions and improve your strategies, leverage business intelligence tools that help you see the big picture.
Team collaboration: team collaboration tools help you save time and boost productivity. Even better, use team collaboration tools with cloud capabilities and you can also store your files and documents in one place, for easy access.
Project planning and management: whether it's planning a product launch or an event, or putting together a marketing or advertising strategy, you need to document your plan/strategy. This helps ensure everyone on your team is aware of the timeline as well as the tasks they need to do in order to reach their deadline.
Read on for useful tips and tools for each of the 3 business areas:
How to use business dashboards to improve business efficiency
If you're not familiar with business dashboards, they are data visualization tools that help you keep track of your metrics and KPIs (key performance indicators).
They can take many different forms. In fact, that's the beauty of using a business dashboard: you can build it any way you want.
That means you can create dashboards for every area of your business. For example:
A marketing dashboard that connects your marketing apps and tools to display important information and KPIs, such as social media stats from all your social networks, web traffic stats, and so on.
A sales dashboard that helps you keep track of current inventory, total sales made, and total sales by sales person, among other useful information.
A status dashboard that allows you to keep an eye on all your departments and see how each is performing at any given time.
There are endless possibilities: you just have to connect the apps you use to your dashboard and customize it to your liking.
There are quite a few great business dashboards – one of my personal favourites is 9Spokes. It's completely free and very intuitive to use; once you've created an account, you can start putting together your dashboard by connecting the apps and tools you use: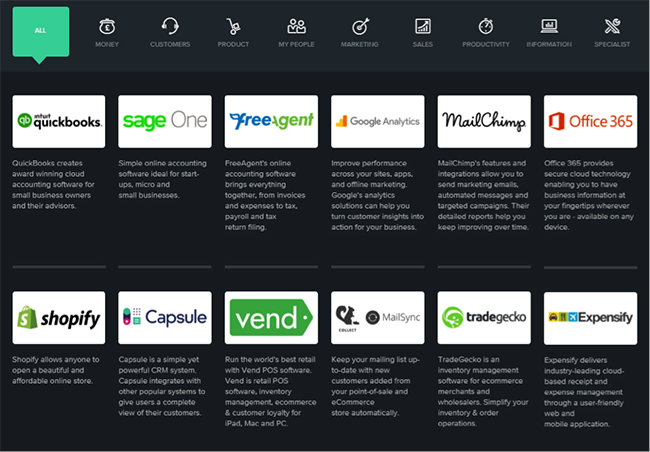 Or, alternatively, find more tools to use in their marketplace; they have a pretty great selection of business apps and tools for pretty much any need (money, sales, marketing, people management, and more – 5 more categories, to be precise).
Once you've added all the tools and apps you want, go to your dashboard to start adding widgets: this is how you choose what information you want displayed on your dashboard.
Your dashboards (you can create several for each department, for example) will then allow you to see a complete picture with one glance and you (and your team) will be able to access all of the data you need in one place, without having to check a dozen different apps and tools – which not only helps boost productivity, but also help your business grow.
How to improve team communication in your business
Bad communication can have a very negative effect on your business productivity – it doesn't matter if it's 3 people or 50.
We generally use so many different communication channels and tools that things can get confusing – and fast.
The easiest and most effective way to go about it is to use one tool for all communication, whether updating your team with important company news and developments, setting up a conference call, or just regular everyday conversations between team members.
One of my favourite tools for team communication is Slack – and its companion tool Workast – for task management. Both tools are free, although you can pay for additional features if you need them.
The reason I love Slack is that it's a very intuitive platform and it has a bunch of very useful integrations.
To start with, you can create multiple channels to help keep conversations organised. For example, you could create channels for each team/department, for each of your clients, or for individual projects; it's completely up to you.
Then, as you add people to your Slack (you can add them to specific channels to keep certain conversations private), you'll be able to collaborate by text messages or you can hold voice and video calls. Plus, users are also able to share files and documents (as well as integrate with Dropbox for more features) and easily find what they need by searching through conversation histories: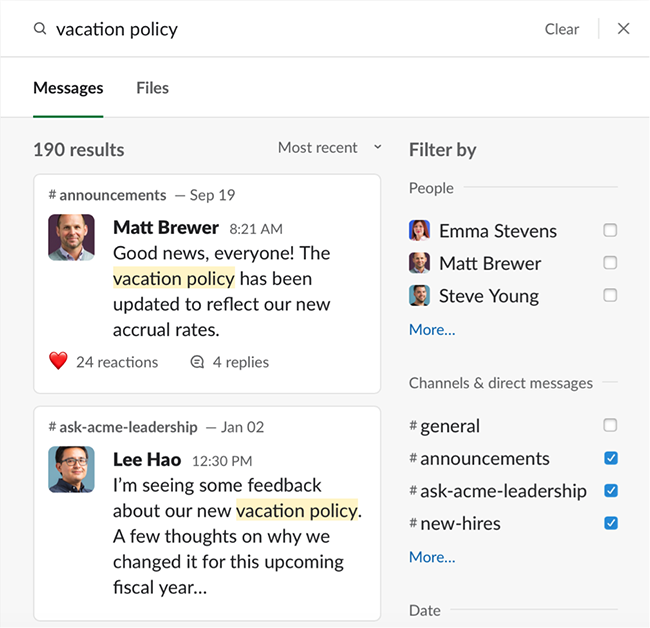 Another useful feature is that you can assign tasks to users and then they can use the aforementioned Workast to see a full list of their Slack tasks and tick them off as they go through them.
How to improve project planning and management
Great project management requires a few different elements (apart from a great manager, of course):
A documented plan/strategy.
A great tool for managing the project.
Easy communication between (and within) teams and their managers.
But that's easier said than done. Whether you need to plan and oversee a product launch or a marketing campaign, it can be a complex and confusing process.
The easiest way to go about it is, unsurprisingly, with a good tool. One that allows you to plan your strategy and create a workflow and one the allows you to collaborate with others, assign tasks, and keep track of your team's success.
One such tool is Trello – while not a project management tool per se, this task management tool can be built to be whatever you need it to be, whether it's an editorial calendar for your blog or a digital marketing campaign you're planning.
Trello is very popular, but if you haven't heard of it, here's how it works.
To start with, you can create as many boards (aka, dashboards) as you want. In these boards, you can add lists – columns within your dashboard – that you populate with tasks (aka, cards).
You can also add teammates to your boards, talk to them, assign tasks, and share files and docs.
And – my favourite part – you can use others' inspiring boards to build the perfect board for any activity. Just google "your keywords trello board".
For example, I looked up a "product launch trello board" and found this great template that I can try: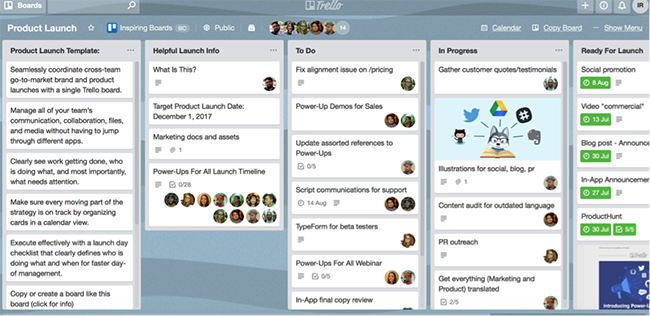 Or, head over to Trello Inspiration to browse through the numerous categories and find all kinds of board templates for project management and your other management needs: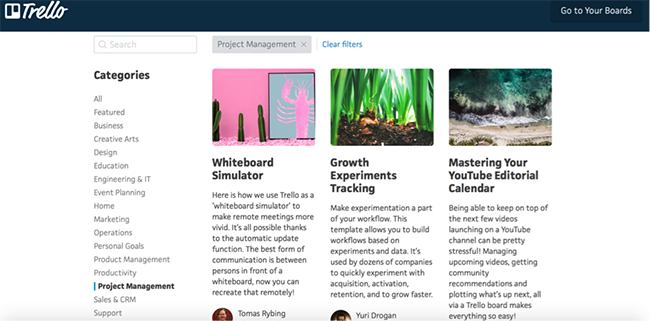 Final thoughts
Business efficiency is easy to achieve if you have the right tools – and know how to leverage them. But if you read through these tips and tools, you might notice another common link: communication. Get that right and you're well on the way to success.