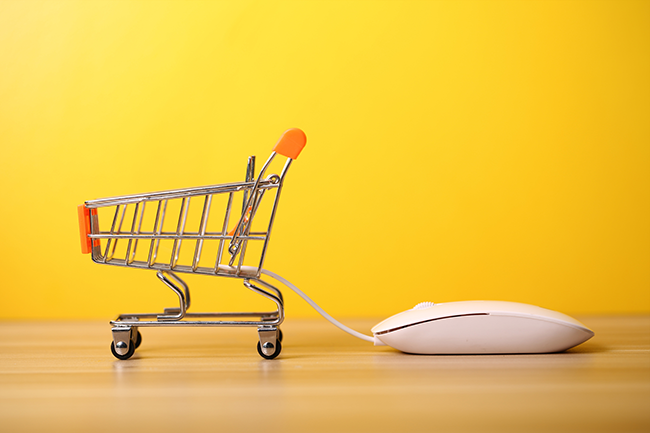 It's already a given that search engine optimization is essential when you're running a website, but it gets all the more critical when you're managing an online shop. After all, it won't get customers the same way a physical store would. Your search rankings will determine how many customers you'll be able to attract and convert.
In this article, we are going to cover how to optimize an ecommerce website. We'll share strategies that won't just increase the ranking of your site in search engine result pages but your conversion rate as well.
For easy reference, our tips are divided into two main categories: on-page and off-page tips.
On-page ecommerce optimization techniques
On-page optimization refers to the techniques that you can apply directly to your site's content and code. Here are some tips to keep in mind:
Think like a customer
The first thing you want to do, especially if you're only starting a business, is to take a tour of your website. How does it look? Is it simple to navigate? Can you find your products with ease and confidence?
Pay attention to your website's user interface. Make sure that its layout and structure work together to provide a quality user experience.
Here's an added tip: We understand why a lot of website owners feel compelled to fill their websites with different types of content believing that this is a great way to keep their online visitors within the website.
While that may be true for regular websites (such as blogs and news outlets), this technique will not necessarily apply to online shops. Multimedia content to showcase your merchandise can be a really useful addition. However, we highly recommend keeping a clean layout, free of anything that might distract your online visitors from the things that really matter: your products.
Optimize your meta tags
Meta tags are snippets of text that describe the contents of a web page to search engines. It's not going to appear on your page, but it's as important as any piece of published content.
There are different types of meta tags, but the most important are the title and description tags. Keep them short and compliant with Google guidelines. Don't forget to include your keywords as well.
Use search-friendly URLs
It's easy to include relevant keywords in your URLs. The main challenge is avoiding duplicate pages, which can be difficult if you have a wide range of similar products.
SEO experts suggest this helpful technique: Create a head page for each of your main products. These pages should include each of your products' styles and design variations.
More importantly, you must equip them with canonical URLs. You can do so by using the "rel=canonical" tag. This will tell search engines that these pages are the primary representatives of your website and hence, should be prioritized in search results over other pages.
Off-page ecommerce optimization techniques
There are many ways to improve your online shop's on-page SEO. However, keep in mind that off-page optimization is equally important. These are practices done outside your online shop to further influence your search engine rankings and conversion rates.
Here are some of the methods you can employ:
Step up your link-building game
Forget about sharing your shop's links on obscure forums and random blog comments. They won't do your online reputation any good anyway. Instead, focus on getting your original content published as guest posts on relevant high-authority sites.
Writing not your strongest suit? Don't worry. Not everyone who can start an online store automatically turns into a brilliant content creator overnight. While we certainly recommend expanding your skills, hiring a freelancer will do, and there are plenty of sites online which make this easy.
Be consistent with your social media marketing campaigns
Social media is the future of marketing. According to recent statistics, over 3.6 billion people worldwide use social media. Projections indicate that these numbers will continue to increase with each passing year.
Use your favorite platforms where your customers hang out, to boost your social media strategy. Create a posting schedule and stick to it; publish content with a purpose; take advantage of user-generated content; create and use relevant hashtags. But most of all, stay consistent, so that people recognise and become familiar with your brand.
Social media attention can take a while to develop but the results make all your efforts worth it.
Collaborate with other people
Finally, build connections with other business owners (especially those whose products and services complement yours). Don't be afraid to collaborate with social media influencers. Ask your customers to leave you a review and refer your shop to their friends.
Ecommerce is an industry that thrives on an expansive network of people - make the most of that.
Let's talk about conversion rates
Our guide to ecommerce optimization would not be complete without discussing conversion rates. In other words, the percentage of online visitors that end up buying from your web store.
It's easier for brick-and-mortar stores to convert customers. Displaying quality products gives you a better chance of convincing people to buy. Unfortunately, online shops don't have that kind of privilege. Virtual reality is developing apace and is likely to be a gamechanger for ecommerce when it becomes more mainstream. However, for the moment even the best product photos probably can't compensate for hands-on interaction.
So, here are a couple of techniques that you can utilize when optimizing for ecommerce conversions:
Create a sales funnel. A funnel is a strategic display of information that can walk online visitors through the sales process, from the presentation of the product up to the checkout. Don't just list product details: share relevant information; show your online visitors how your products can add value to their lives; lead them through your website until they finally make a purchase decision.
Feature compelling calls to action. Then, when the time is right, convince them with a powerful statement that will turn them from online visitors to paying customers.
This will take them to the last part of the purchase journey: the shopping cart.
Optimizing the shopping cart
You can ensure that your customers enjoy a smooth and convenient online shopping experience by optimizing your shopping cart checkout process. Here are the most important elements that your cart page should include:
An order summary. This offers transparency and builds trust between you and your customers. This will also minimize purchase errors such as multiple and erroneous entries, wrong product variation, and more.
Streamlined checkout form. Don't ask a lot of questions. Your form must only require information that will help the customer pay for the product and get it shipped to them.
Multiple payment methods. Giving a choice of payment options will make your online store accessible to more people.
Clear shipping rates. Unexpected shipping costs are one of the biggest reasons for cart abandonment. Don't lose people when they're about to make a purchase through a surprise last minute cost for shipping.
To sum up
Running an ecommerce website can be challenging. Competition is fierce and customers are more savvy and harder to win over. Owners must successfully juggle multiple tasks at a time.
Managing an ecommerce store has different elements to managing a regular website. Product pictures and descriptions are key, as are clarity and ease of purchase. Your SEO has to take this into account and, as well as achieving good rankings, work towards achieving your optimum ecommerce conversion rate.
Use the on and off-page SEO techniques above, combined with an efficient checkout process to significantly increase your chances of success.
Further reading from the Wordtracker blog
How to conduct an SEO audit for your ecommerce store
https://www.wordtracker.com/blog/seo/how-to-conduct-an-seo-audit-for-your-e-commerce-store
Ecommerce design for 2021:
https://www.wordtracker.com/blog/content/ecommerce-design-trends-for-2021-infographic
5 mistakes and fixes for ecommerce marketing campaigns
​​https://www.wordtracker.com/blog/marketing/do-this-not-that-5-mistakes-and-fixes-for-ecommerce-marketing-campaigns