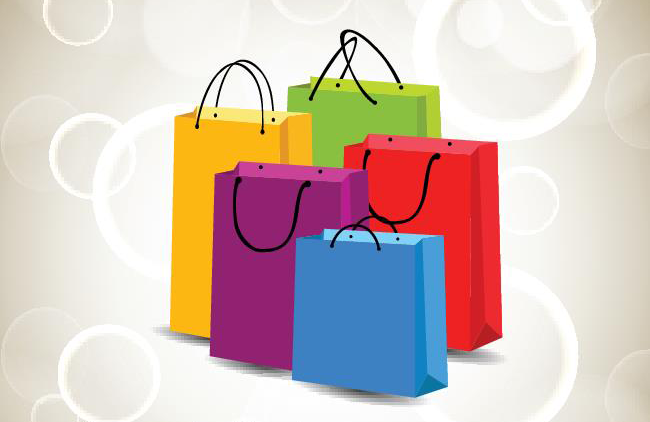 Google showcased a range of new shopping features at its annual Search On event last week. As with search, there was a focus on innovative ways to search and visualisation.
New ways to search, increased visualisation
1. Search with the word "shop"
If you're in the US you can now search using the word "shop" followed by the item you're looking for. This will bring up a visual feed of products, research tools and nearby inventory for the product.
2. New filters
Whole page shopping filters on Search are now dynamic and based on real-time Search trends. So, if "wide leg" and "bootcut" are currently popular styles of jeans, then you might see these filters. As trends change, so will the filters. Dynamic filters are available in the US, Japan and India and will be expanded to further regions in time.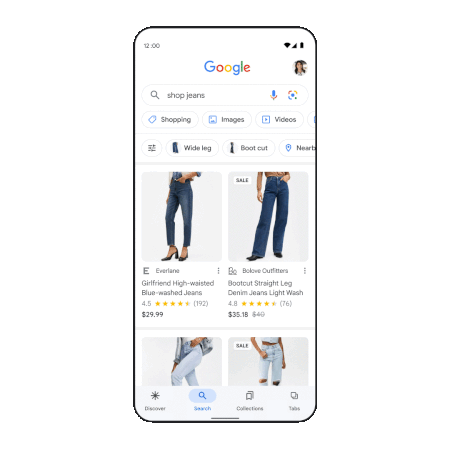 3. Shop the look
When searching on Google you can now "shop the look" to put together a whole outfit. For example, if you're looking for a bomber jacket, the tool will show you images of bomber jackets, complementary pieces, and also where to buy them.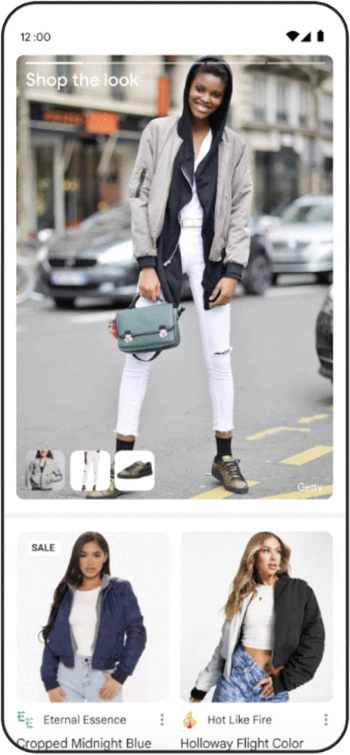 4. See what's trending
A new feature in Search shows you products popular currently within a specific category. It will be available in the US later this autumn.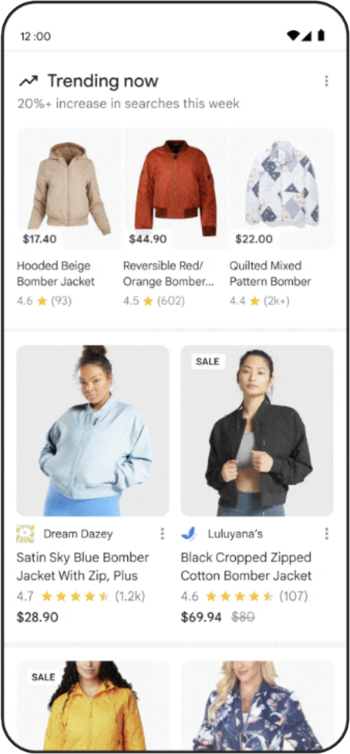 5. Shop in 3D
Google is making it easier for sellers to create 3D visuals and says you'll soon be able to see 3D visuals of shoes as you search, starting with sneakers.
"...we're announcing a new way to build 3D visuals. Thanks to our advancements in machine learning, we can now automate 360-degree spins of sneakers using just a handful of still photos (instead of hundreds)."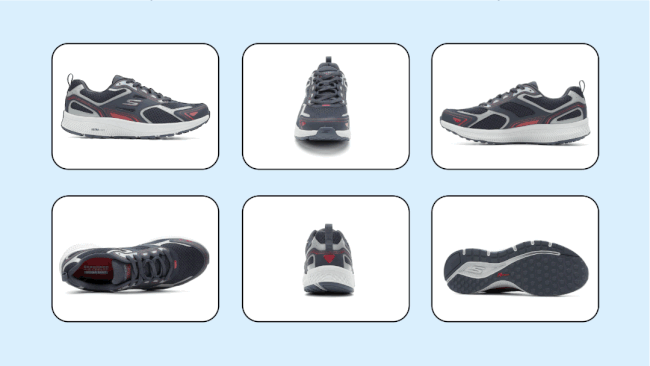 This new technology will be available in the coming months.
Personalisation and help with purchases
6. Personalized results
Google will soon be showing more personalized shopping results based on your previous shopping habits. When you're shopping on Google you can make your selections of preferred departments and brands to see more of these in the future.
You can adjust your preferences or turn personalization off completely by tapping the three dots next to a Search result to access the About this result panel.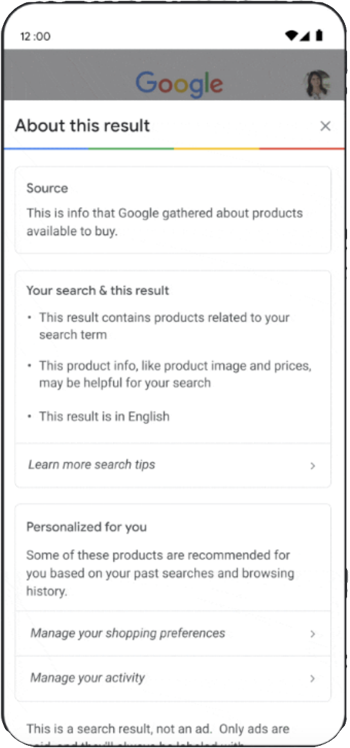 Shopping personalization will be available to users in the US later this year.
7. Help with complex purchases
A new buying guide shares information about products within a specific category from a wide range of trusted sources, helping users research the best buy for them. This feature was launched recently in the US, and new insight categories will be coming soon.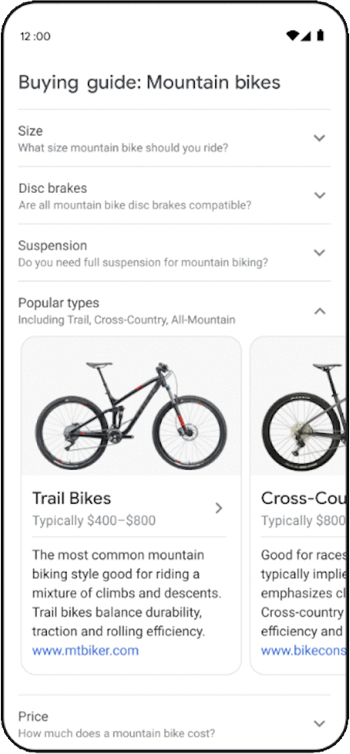 8. Page insights
A new page insights feature in the Google app brings together helpful context about a webpage you're on, or a product you're researching, such as pros and cons, and star ratings. You can also opt-in for price drop updates. Page insights launches in the US in the coming months.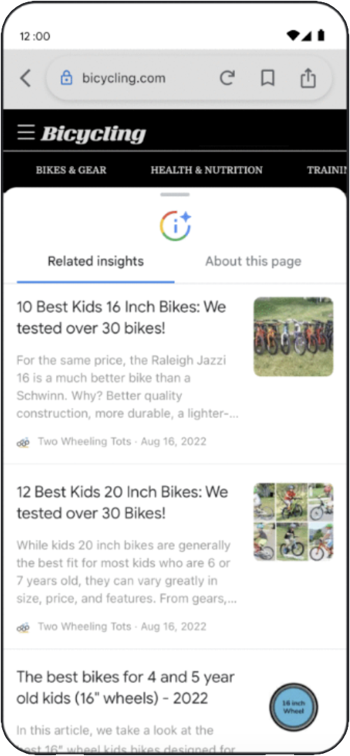 9. Discover
Use Discover in the Google app to see suggested styles based on what you've been shopping for and also what others have searched for.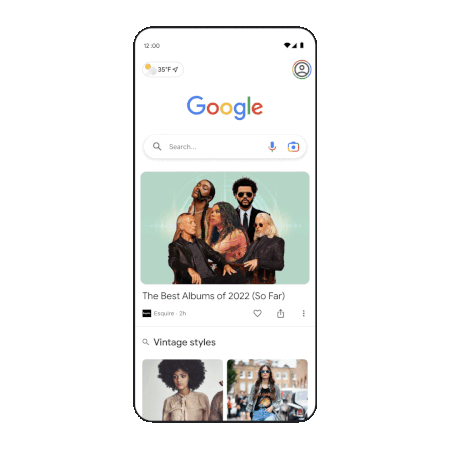 You can read more about these features on Google's blog post.