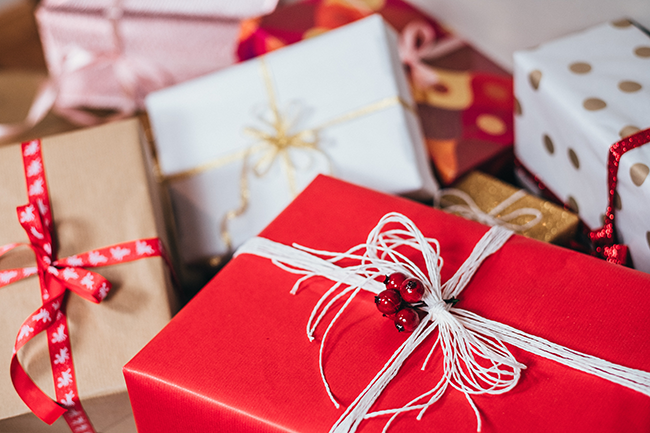 Image source: Unsplash
In 2020, daily online spending during the holiday season exceeded $1 billion in the US alone, according to Adobe. This year, global holiday spending is expected to climb above $210 billion.
Naturally, brands are looking to make the most out of the holiday season. It's the perfect opportunity to increase brand awareness, drive sales, and grow your ecommerce store. But crafting a successful holiday campaign requires a great deal of strategizing. Moreover, given how fast the ecommerce industry is growing, competition is at an all-time high.
I'm here to take you over the basic framework that successful campaigns are built on to help you plan your holiday marketing strategy and stand out.
Ready? Let's get to it.
Start well before the holidays
Just like customers decide which physical stores to hit before the holidays, shoppers also choose where to shop online beforehand. Their decision depends mainly on their previous experience with your store, so factors contributing to the user experience are of paramount importance throughout the year to build that consumer trust. It's essential to ensure your site is accessible with convenient search and filtering capabilities. Invest in good customer service. Ensure your shipping providers can offer the best service to your customers. Make returns easy.
Really, it's not rocket science. Treat customers the way you want to be treated, and they'll come back.
You can also attract customers early with holiday incentives like discounted prices or a flat amount off their total order. Holiday promotions don't have to be solely focused on discounts - offers of free shipping, product bundles, and personalized experiences also resonate with holiday crowds.
Audit previous campaigns
There's no need to reinvent the wheel. Typically, the holiday season is not a good time to experiment. You'll want to implement your tried and true tactics.
I highly recommend going back through previous campaigns to determine:
What offers and promotions had the most success
Which subject lines contributed to the highest email open rates?
Which audience segments responded to which campaigns?
Take a content-driven approach
With 72% of marketers observing an increase in customer engagement from content marketing, you can appreciate why content-driven strategies are so valuable to the ecommerce space.
With the holiday season coming in, your competitors are gearing up to launch their own campaigns. You can leverage content marketing to deliver personalized experiences to subscribers and help them make informed buying decisions.
Instead of simply sending promotions out, consider creating holiday gift guides to help customers find products that best fit their needs. You can send the gift guides out to your email subscriber list and even make them available on your website. Uploading the guides to your site means you can also use SEO to optimize the content to drive organic traffic and increase leads.
Never forget existing and previous customers
Ecommerce brands have a 60-70% chance chance of selling to an existing customer compared to the 5-20% conversion rate for new customers. Going after current or previous customers shouldn't just be a leg of your strategy; it's your top priority.
Another advantage of marketing to past and current customers is launching segmented campaigns to provide more personalized experiences. For example, since you have access to their purchase history, you can send them holiday gift guides pertinent to their buying interests.
Each year, ecommerce personalization gets more and more sophisticated. Ecommerce marketers must stay abreast of these personalization tools and advancements in AI to remain competitive.
Consider partnering with a non-profit
Edelman's Earned Brand study in 2018 found that 64% of consumers' decisions to remain loyal to avoid, boycott or switch from a brand were dependent on the organization's take on societal issues.
Help your audience get into the holiday spirit. You can simultaneously help a good cause and increase ecommerce store revenue by partnering with a non-profit. Moreover, a co-branded marketing campaign can increase your brand's visibility by reaching the non-profits' existing supporters.
Remember marketing basics
It can be tempting to try gimmicky or flashy tactics around this time of year, but in my experience, it's best to stick with the fundamental principles that we know work.
Marketing fundamentals are fundamentals because, well, they work. So, when crafting your holiday campaign, remember to:
Know your customers: understand buyer personas
Understanding buyer personas is absolutely crucial to understanding the buying decisions driving your customers. Researching, identifying, and creating these personas is a lot of up-front work, but it's one of the most common marketing gaps I encounter for brands across all industries.
Understanding buyer personas is also key to designing segmented campaigns that are both effective and personalized. With an increasing number of online shoppers expecting personalized experiences, learning about your customer's personas is vital. You've got to lay a good foundation.
Use multi-channel campaigns
Launching multi-channel campaigns increases the likelihood of users viewing your content, cultivating greater brand awareness and engagement. However, an effective multi-channel campaign doesn't involve posting the same content on every platform. An integrated campaign strategy is very important.
It's crucial to reach each customer where they're at, and this holds incredibly true for social media channels. The numbers don't lie. Facebook and Instagram stories encourage shoppers to engage with brands - with 58% of surveyed consumers stating that Instagram stories increased their interest in a brand.
Supplementing your email campaigns with SMS notifications is no longer optional in 2021. A growing number of applications allow marketers to use conditional splits to SMS subscribers who didn't respond to email campaigns. SMS open rates average over 98%. You're missing out on a serious opportunity if you don't have an SMS strategy in place.
Because the open rates are also much faster, SMS is a great way to communicate urgent information like the start of a flash sale.
Start planning early
Early planning isn't only central to the quality of your campaign; it also determines your marketing schedule. If you're late to plan an effective campaign, there's less time to distribute the content and promote it to your audience.
Getting an early start means brands can launch their campaigns sooner and adjust if results aren't up to par. You can monitor which segments respond better, which areas need improvement, and where prospects encounter any friction.
A late campaign also has a tighter marketing window; consequently, you might gain fewer leads than planned, and sharing too much promotional content in a short time frame can overwhelm your audience. It's just not a good look.
Beware of customer communication exhaustion
Just as consumers have different buyer personas, they also have different communication behaviors and preferences. For example, some subscribers may eagerly open every marketing email, while others might only favor one a month. Moreover, emails that are relevant to one buyer may be less important to another.
An unstrategic, generic email holiday campaign can result in customer email exhaustion. You may drive a significant portion of your subscriber list to stop reading your emails or unsubscribe altogether.
Fortunately, brands can combat email exhaustion by identifying shoppers' buyer personas and email behaviors. You can then segment audiences based on their interests and how frequently they appreciate receiving marketing emails. Additionally, segmenting your audience also helps deliver the most relevant content to each persona, thus encouraging click-throughs and driving conversions.
Remember, keep count of each touchpoint across all marketing channels so you don't overwhelm and annoy your subscriber base.
Summary
The holiday season's great potential for brand growth and increased revenue can be intimidating; there's an added pressure to succeed and make the most of this climate, especially as many companies are still recovering from the economic impact of COVID-19.
Fortunately, while the season brings new opportunities, buyers and their behavior remain similar, making the fundamental marketing principles the same. Your customers will have at least similar buyer personas to before, so you can continue to deliver personalized, segmented campaigns to drive sales.
Getting an early start on your holiday campaign can only be beneficial - you'll have more time to plan and refine your marketing strategy. Additionally, sticking to marketing basics, auditing your previous campaigns, and strategically planning your content distribution will help guarantee you get the most out of this upcoming holiday season.