2017 was the year when cryptocurrencies became massive news, moving into the mainstream with some staggering growth and many new players on the market.
Six major cryptocurrencies make up 84% of the coin universe: Bitcoin, Ethereum, Ethereum Classic, Litecoin, Ripple, and Dash.
This infographic from Visual Capitalist gives a beautiful visual comparison of the six, looking at key features and differentiations between them, as well as the bottom line - the key fact to know about that particular crypto.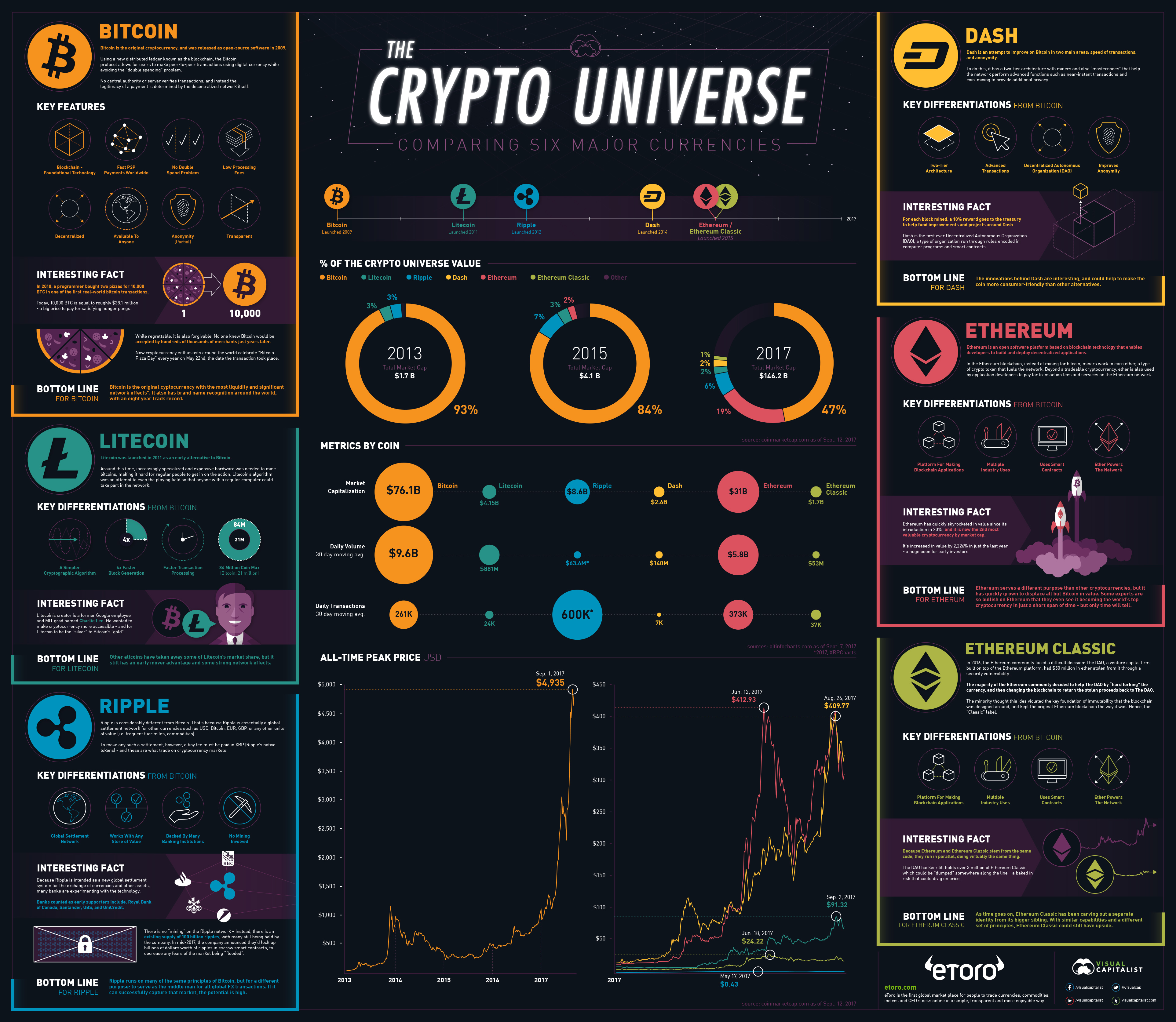 Source: Visual Capitalist