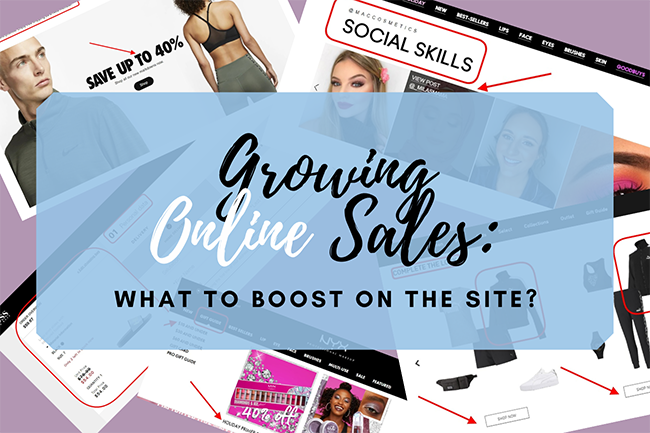 Any ecommerce business owner wants their store to generate higher returns. But with the changing demands of users and the constantly growing competition, it's becoming harder and harder to stay ahead.
Everyone craves faster and more appealing sites, better offers, and a personal approach across multiple channels. In this article we'll look at 5 areas of an online retail website that you can enhance to increase your revenues.
1. Rethink your loyalty programs
The first area to look at is your loyalty program. Customer retention should be among the top priorities for successful online sales as returning buyers generally make up a huge proportion of overall revenues. In fact, loyal customers are more likely to buy, and spend 67% more than new ones.
It's much easier to make a repeat sale to an already acquired customer than to convince a new one to buy. So, a great loyalty program can be a starting point.
When it comes to reward programs, what you're offering should have a tangible benefit for your customers. Give special discounts to your most loyal regular buyers. Foster their desire to make purchases from you with bonus points, coupons, and free shipping. Plus, don't forget to encourage them to make referrals and leave reviews.
Nike's loyalty program grants access to promo, discounts and free shipping for Nike members. They also offer special discounts for health workers - 20% off for first responders and medical professionals.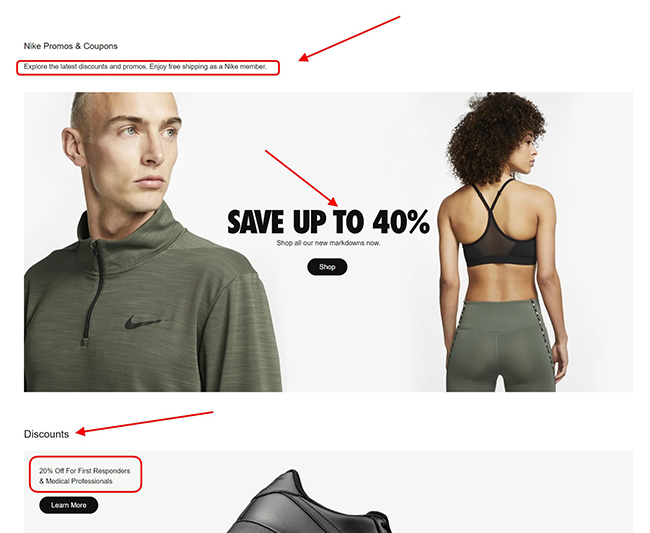 2. User-generated content is your wild card
A skillful use of UGC can enhance your social media strategy, drive traffic to your site, and even boost sales. It's a powerful tool to influence potential buyers.
Content generated by your customers can help reach a new broader audience who can discover your brand through social media posts. UGC can enhance your product pages, providing inspiration to people browsing your site, and boost trust in your brand and products.
Take a look at the Social Skills section on the Mac Cosmetics website. Users who tag their social media posts with the brand and product name can make it into the gallery. Customers can also upload images into the gallery directly. It's a great incentive for users to post pictures featuring the brand's products on social media.

3. Take product recommendations to the next level
In a physical store, shop assistants are there to give advice. Online, your upselling technique can use recommended products, whether it's to "complete the look", or "users who liked… also liked…".
According to Barilliance, product recommendations account for up to 31% of ecommerce site revenues.
So, how do you tweak a cross-selling block for it to be effective?
Here's a great example from Puma, who have really taken it up a notch.
Product pages have an option to "Complete the Look" which offers up a range of other products you can buy to achieve a total look around the original selected item.
Clicking on "Shop Now" gives you all the individual prices of the items which you can handily add straight to your basket. It couldn't be easier.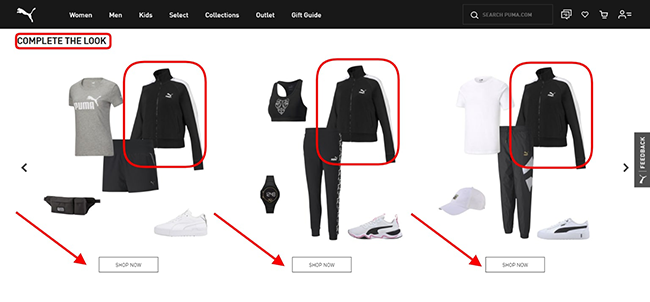 4. Make it a blast to find gifts
Everyone wants to buy good presents, whether for a colleague, friend or family member, you want to get something that's right for them. Here's where your site can provide a helping hand, and improve your customers' shopping experience.
Gift site notonthehighstreet has a fantastic gift guide menu, where you can choose by recipient, occasion, category and also browse the inspiration site.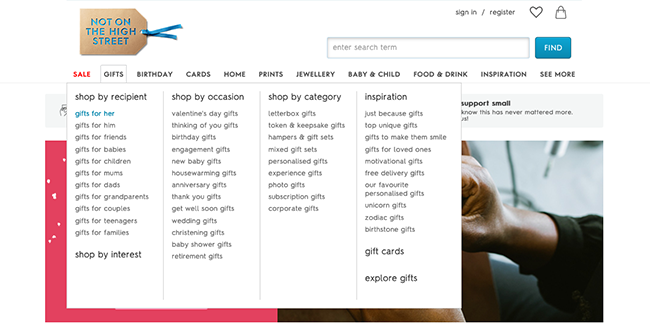 Further in the categories, you can filter by a number of criteria such as type of gift, price and even special features such as "eco-friendly". It makes looking for a gift easier than browsing through endless pages. They even have a "Letterbox Gifts" section for items that will fit through the door.

5. Get your checkout process right
The final and hugely important step is your checkout page, where your customer confirms their purchase.
Sadly, it's at this point that things can go wrong and your client might end up leaving without making a purchase. A huge number of online shopping orders are abandoned each year, with top reasons including high shipping costs, being forced to create an account, and an overcomplicated checkout process.
So, having successfully got your customer around your site and ready to make a purchase, it makes sense to give your checkout section extra attention so as not to lose the sale at the final hurdle.
Keep your checkout process simple, clear and straightforward, asking for the minimum details necessary. Make sure the page is secure with https so customers can have confidence their details will be safely handled.
Here's how Hugo Boss organizes its checkout page. It's a model of clarity with just two steps to enter details, and then confirm payment information and place the order.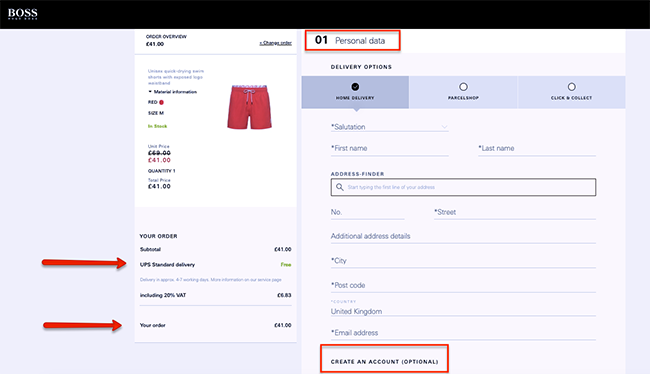 There's a handy overview of the order on the left with the price broken down, and the total and any shipping costs clearly indicated
Your delivery choices are clear and you can easily toggle between options
Personal details are kept to the minimum necessary, with required fields indicated *
On the cart page you have the option to create an account, and you have this again on the checkout page. Having such a clear and easy process might just persuade your user to trust you with their information for an account, but if not, no problem - they can still checkout as a guest.
Over to you
There's fierce competition for online sales and it's a crowded market. Customers expect a well-functioning store that works fast and glitch-free, with clear images and product information, and appreciate a personal approach.
Follow the pointers above and make sure your online store works as well as it can, to build your customer base and boost sales.