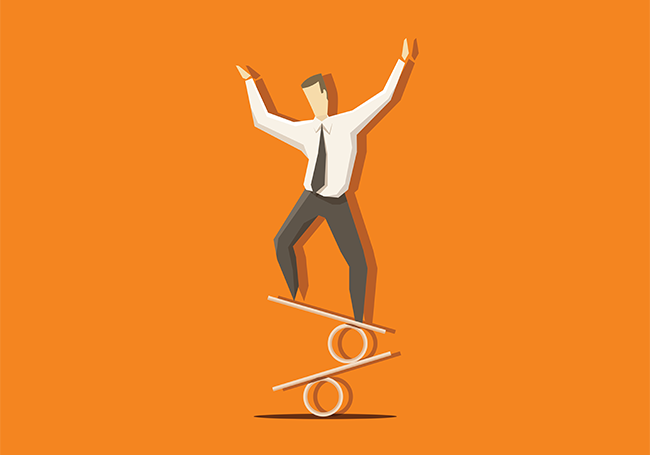 I first became an Internet marketer nearly 10 years ago and knew it would be an exciting career. However, I wasn't ready for the pace of change. The Internet evolves rapidly and this is a reality that agile marketers must embrace.
The benefits of agile marketing cannot be overstated, but adapting can be difficult. Here are some strategies that agile marketers should embrace in 2018 in order to move with a fast changing world.
Test now - perfect later
The biggest hurdle for most new agile marketing teams is getting started. They believe that they need a perfect strategy to launch their agile marketing campaigns.
Avoid this mindset. Executing a good strategy today is better than an excellent strategy tomorrow. You'll never make any progress if you keep procrastinating to find the perfect approach.
Mike McKinnon, Director of Marketing Operations at ReadyTalk outlined how his company successfully adopted agile marketing in this interview:
"Just jump into it. There's no right or wrong way when you talk about adapting agile to a marketing department. Start with 2 week sprints, but be willing to change those. Encourage team members to speak up if something is not working for them or if they see a better way to do something. It is a constant process of improvement and will only work if all members have buy-in."
You won't even know what works until you start testing. The only path to becoming an exceptional agile marketer is launch in campaigns and seeing how they perform.
Be careful with trending topics
Agile marketers have been using trending topics to react quickly to stories and trends, but you don't want to invest resources in a trend that is already fizzling out. You also don't want to associate your brand with a trend that reflects poorly on it, so making sure you know what the trend is dealing with is essential.
DiGiorno Pizza is a perfect example of a brand that got caught up with the wrong social media trend. They posted the hashtag #WhyIStayed to promote their pizza. The hashtag was about domestic violence, so they came across as being insensitive to victims.

This is a reminder that while staying on top of the latest social media trends is important, it can backfire if you aren't careful.
A better bet is to forecast trends in your industry before they take off. You can always repurpose your content around these trends and promote it with relevant hashtags later.
Be flexible
According to Campaign Monitor's Marketing Research Report, agile marketers must be able to adapt quickly. The survey found that 63% of marketers value flexibility over everything else, and because of technology marketers are able to adapt faster than ever before.
Here are some ways technology can be deployed in agile marketing:
Search marketers must be more flexible than any other discipline due to the constant changes in search engine algorithms. Keyword analysis and tracking technology, like Wordtracker, gives marketers the ability to identify keywords with a higher traffic to competition ratio. This allows for them to quickly change keyword focus across target pages and drive growth quickly.

Email marketers are focused on personalizing content on a 1:1 basis more and more each year and 2018 will be no different. Email platforms, like Campaign Monitor, give marketers the ability to create customer journeys that send each email dynamically based on how a recipient engages. If any email in the journey isn't performing, the content can be split tested on the fly.

Marketing teams are constantly under the gun to reach KPIs and timelines. Communication can be a huge issue if not centralized. Project management technology, like Workfront, integrates disparate systems to allow centralized communication around projects and tasks. In a recent study titled How Email, Meetings & Automation Are Shaping The Future Of Work, Workfront found that, "after email, meetings and administrative tasks, workers have less than half of their working week left for their primary job duties."
Cover tomorrow's news today
There's a strong demand for topical content these days. Content usually receives most of their views immediately after a story breaks.
The marketers that benefit the most are those that cover the story right away. They need to be ready to publish a story as soon as it breaks. Here some ways to do this:
Have multiple variations of a story for each possible outcome. You can always tweak it as new developments occur, but you want to be able to publish it as soon as anything is confirmed.

Get content writers from different time zones to contribute. They can all report on stories as they are released.

Build a network of knowledgeable sources to provide inside information.
Do whatever you can to get valuable news as soon as it breaks. This will give you an edge over other agile marketers.
Don't scale too quickly
Don't start off investing more resources than you are comfortable with. You need to test your campaigns and find a rhythm before investing everything that you have into them. This is the entire antithesis of the agile approach.
Start off with a smaller team of 4-7 members that's focused on a specific goal. Test a specific hypothesis to learn and iterate quickly. Over time, you will see some patterns and know what works. Then you can start scaling your strategy.
What strategies have worked for you to keep your business agile? Let us know in the comments.