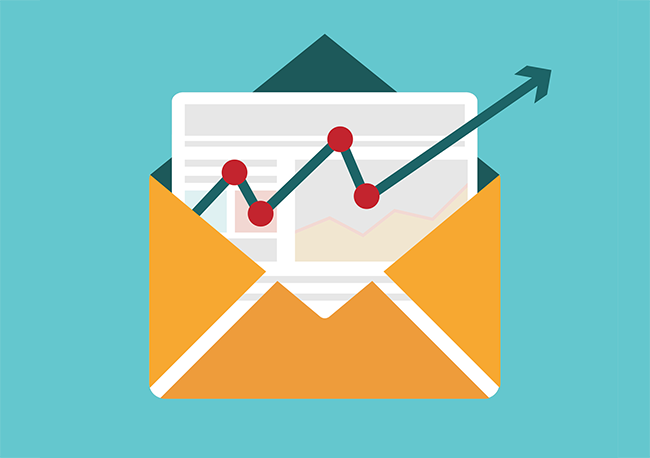 For years, marketing experts have emphasized the importance of both organic search engine traffic and email marketing. Many digital marketers have debated which medium has the strongest ROI. The most successful marketers avoid this debate and focus on developing a funnel that merges SEO and email marketing.
In order to effectively combine these two digital marketing cornerstones, those responsible for SEO and email marketing must work together and understand how to leverage the other's channel to achieve their own KPIs.
Here are 5 ways SEO and email marketers can collaborate effectively:
Use email to earn links
Link building is a crucial part of any SEO strategy. Unfortunately, earning quality links is more difficult than it used to be. You need to build strong relationships with respected publishers and be consistent in your outreach in order to succeed in building worthwhile links.
Keep in mind that many of your email subscribers are likely operators of their own websites or blogs. Simply sharing quality content with your email list to encourage some of them to link to your posts is a good start. To really ramp up your link building efforts via email you will need to lean on your email brethren for help.
Delivering content to your entire subscriber list without knowing what they are interested in is like throwing "stuff" against the wall and hoping something sticks. A much more effective approach is to create customer journeys that automatically learn over time what each individual subscriber is interested in and deliver content that they want to consume. This in turn makes them want to link to your great content from their blog since it's of interest to them.
For example, let's say you're a social media agency looking to earn more links to your content. You can use marketing automation platforms like Campaign Monitor to send a welcome email as each new subscriber signs up. The email could include excerpts from blog posts on your site about topics you are an expert in, such as Facebook advertising, influencer marketing and channel management. As an individual subscriber clicks the link about influencer marketing, an "if this then that" customer journey can be triggered which will send them additional content about that subject. This strategy can also be adapted to move subscribers further along your sales funnels.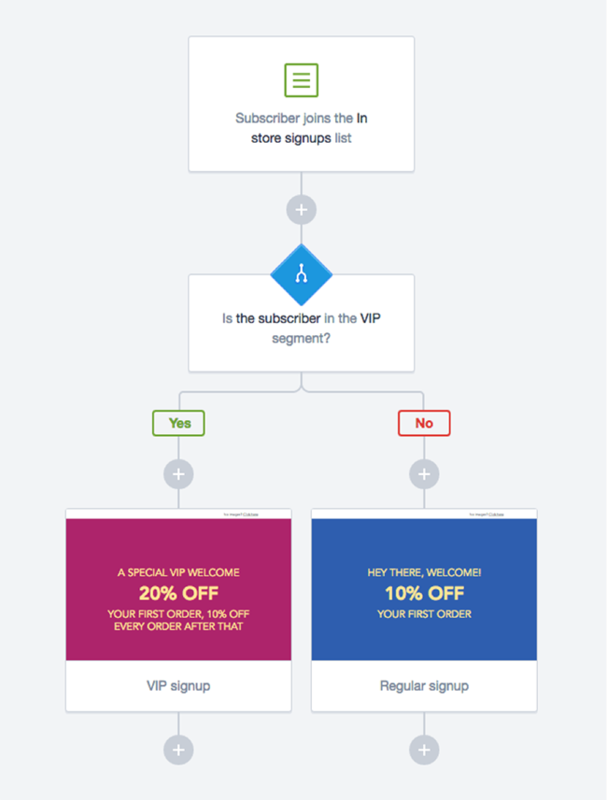 Source: Campaign Monitor
Using qualified email traffic to improve engagement metrics
Google's Panda algorithm, designed to combat spam and promote higher quality content, introduced a number of new variables that SEOs must keep track of. The algorithm ranks sites better if their users are highly engaged with their content. Building a strong relationship with your list and encouraging them to look at high-quality content is a great way to keep them engaged.
Both SEOs and content marketers must pay close attention to their Google Analytics data to see what type of content is lacking engagement and then take steps to improve that content to create as much value for the reader as possible. This knowledge can be used in your email marketing strategy to drive more traffic to pages that need more engagement.
For example, if you see that certain pages of your site are getting higher bounce rates than others, you may want to add additional content to those pages to give your readers more of a reason to stay on the page longer or progress through to other areas of the site. You can then include these improved pages in your emails to drive more engaged readers through to them and boost engagement metrics.
Using organic search data to forecast email subscribers
Most visits to your squeeze pages will be driven by either organic search engine traffic or pay-per-click campaigns. The traffic you can generate through organic search is limited by the following factors:
The search volume every keyword receives each month.
The percentage of search engine users that will click the link in any spot on the SERPs.
Overall search engine rankings.
Search engine marketers can use this data to forecast future traffic. This helps your email marketers to gauge the opt-in rate and estimate the number of future subscribers you will earn.
Compare click-through-rate data for both campaigns
Copywriting is an art that both email marketers and SEO professionals must master. They must rely on data from their campaigns to see what copy visitors respond to best.
It is a good idea for both to share their data, so campaigns can be optimized more quickly. This is especially true for SEO professionals. The funnel begins with them. The keywords they target will determine user expectations and the copy that works best at the beginning of the funnel. Future stages of the funnel will hold up better if the same copywriting approach is followed.
Choosing the right keywords to generate engaged followers
Attracting targeted traffic is essential if you want to generate email subscribers. An SEO marketer will test different keywords to see how they convert on the squeeze page. They may initially test those keywords with an AdWords campaign before investing in a full-scale SEO campaign. If the right keywords are selected, the subsequent visitors will be more likely to opt-in to the mailing list.
This is where email and search marketers' communication is so critical. Working together means both parties can help to create success for the other party.
By creating a project plan that outlines how each team can leverage the other's efforts, email and search marketers can dramatically lift results. As Workfront explains,
"only 23 percent of in-house [marketers] use briefs for all projects, despite the fact that everyone wants to get work done right the first time."
Using the example above, as an SEO marketer identifies the keywords that are increasing metrics like time on page, the email marketer can identify and communicate how the engaged traffic is increasing subscriber opt-ins. The marketers can then work together to create content and email customer journeys to turn those new subscribers into customers.
Combining SEO and email marketing is important
Most marketers have detailed funnels, which may rely on both email and organic search traffic for success. Both disciplines need to work together to generate long-term conversions by sharing information and progress on a regular basis.
Have you used organic search to help improve your email marketing results, or vice versa? Share your thoughts with us in the comments.