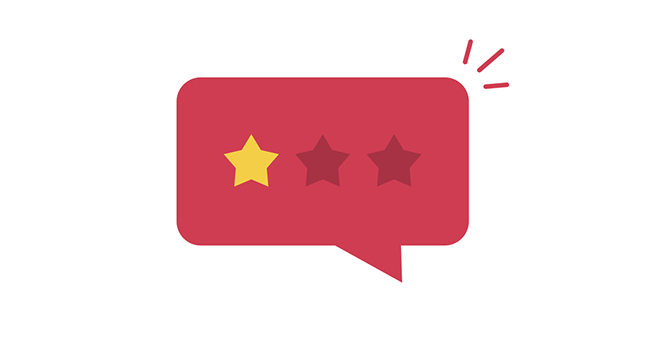 Most businesses dread receiving negative reviews. That's because, for most businesses, online reviews are the new business currency. Yelp recently wrote that negative reviews are, "…like a punch in the gut…it hurts when someone says bad things about our business. For you founders and sole proprietors out there, a negative review can even feel like a personal attack."
However, it's important to recognize that a business will not be able to please everyone. Receiving the odd negative review can actually have a positive effect on your business - if you handle it well. Dealing with negative comments in a responsive and appropriate way can increase the trust that others have in your company.
So, what should you do when you receive a negative review? Here are some rules of thumb.
Publish your reviews
Some businesses make the mistake of screening their reviews so they can remove bad ones. However, potential customers overwhelmingly believe that a business that has all good reviews is either screening their reviews or posting fake ones. It's best to publish the reviews you receive regardless of whether they are good or bad because customers are then likelier to believe your company is trustworthy. Review collection software such as PowerReviews lets you automate your review collection process and publish the reviews online.
Document any bad review and your response. By responding to negative reviews potential customers see that you acknowledge problems where they have occurred and work to resolve issues for your customers. You may want to take specific issues offline with the user, but it's important to show that you've responded and are prepared to listen.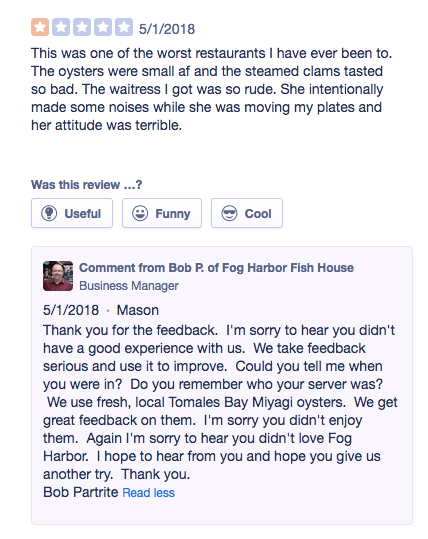 Give a public response to a bad review
If a customer gives your business a bad review, make certain to respond to it publicly. Your response should be courteous and professional. It should also address your customer's issue and attempt to resolve it. Other potential customers look to see how businesses respond to bad reviews. If they see you respond promptly and in a positive and courteous manner, they will come away with a better impression of your company.
Forest Family is a dental office in Austin, Texas whose owner responded directly to a negative review by apologizing for their poor experience and offering for them to contact her directly. This business owner took responsibility and was willing to make it right.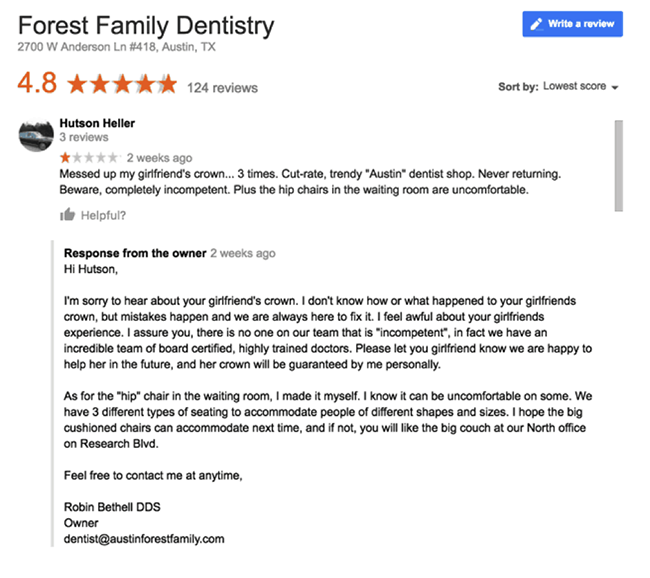 Use bad reviews to make improvements
People generally leave bad reviews when they have valid complaints about a product or service. You should read your reviews carefully and make changes where warranted. By addressing core problems with your product or service, you can prevent further poor reviews. Correcting problems can also demonstrate to customers that you care about what they have to say and are willing to fix problems when they occur.
Businesses who listen to their customers will thrive. Potential customers love people who own up to their deficiencies and correct these so future clients have a better experience.
Make sure to follow up
After you have addressed the problem or issue that the customer raised, make certain to follow up with them to learn whether they are happy with how it was resolved. Following up with your customers will make them feel valued, and may leave them feeling more positively about the experience they had with your company.
A great way to do this is offline. Gather their contact information or send them a private message to make sure the problem was resolved. Take it step further and offer them a discount or free service in an effort to bring them back in and make up for the failings. This may not help with the review they left but it can change their mind from a past customer that won't be returning to a customer who feels they were listened to and may give you another try.
Use tech to exceed customer expectations
To avoid negative reviews, you should aim not just to meet your customers' expectations but to exceed them.
One of the ways to do this is to pay attention to the smallest of details and providing excellent customer service. A big pet peeve of most consumers is a business that doesn't keep their word. For service-based businesses this could be being on time, or setting clear expectations prior to work starting. Whether you're a website design company or a home service business, exceeding customer expectations can turn a one-time job into an ongoing customer relationship.
To execute on this goal, businesses are turning to technology. For example, home service software company ServiceTitan helps companies like plumbers and electricians give customers a seamless experience by making sure their field service technicians get to their jobs on time while communicating with the customers the entire time.
By exceeding customer expectations, you'll leave your customers happy and reduce the number of bad reviews you might otherwise receive. In addition, you will find that a customer who has been happy with your service will overlook one bad experience as an anomaly in an otherwise great track record of serving them.
Bonus tip - humour
This is one to be really careful with, as if you get it wrong it can be disastrous. It's not always appropriate, but in the right situation and done deftly it can be a great way to defuse complaints and raise your brand profile as savvy and responsive.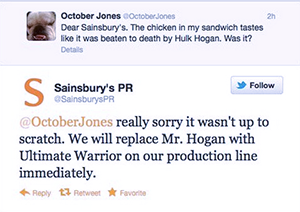 Receiving a negative review can cause business owners to panic. However, it's important to realize that an occasional bad review may actually help your business. Responding appropriately and addressing your customers' issues, you leave a positive impression for all your clients and a reassurance that if things go wrong, they'll be put right as soon as possible.