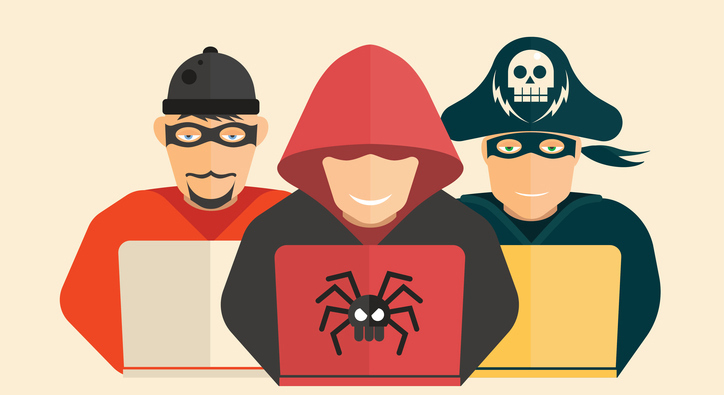 Cybercriminals aim to hack these types of accounts to send out malware and phishing links. Once they do this, they hope to get hold of personal information belonging to the thousands of people who follow the source accounts. To protect your brand from falling victim to a phishing scam or cyberattack, it is crucial to employ strict cybersecurity procedures.
Here are some things to consider if you want to ward off social media phishing:
Password security
Cybercriminals can access your social media accounts by hacking passwords to gain access to a wide range of personal information from both you and your followers. Recently, various Mailchimp accounts were hacked as a result of password weaknesses, and the cybercriminals were able to send out phishing emails to thousands of people.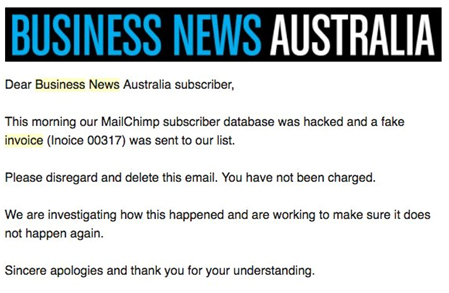 While everyone in the online world should exercise password safety, it is particularly important for big brands and bloggers with large followings as they are more likely to be targeted by cybercriminals who run phishing scams (it's simply more cost-effective for them). These practices are quick and easy to employ, and they have a hugely positive impact on your online security.
Strong passwords: Use strong passwords for all your social media accounts, which include uppercase letters, lowercase letters, symbols and numbers. If you want examples as to what not to use, look at the five most popular passwords from 2014.
Different passwords: While it may be more convenient to use the same password for multiple sites, it is important that all your passwords be different. If it becomes too complicated to keep track of all of your various passwords, then consider using a password manager. This software automatically fills in your passwords whenever you log in and keeps them encrypted.
Two-step verification: You can add an extra layer of security to your online accounts by enabling two-factor authentication, which requires you to verify your identity in another way (often utilizing a phone number or a secondary email address). Since hackers don't have access to your mobile device, this step prevents them from logging into your website's backend or social media profiles.
Always log out: Never leave your laptop or mobile device unattended. If you do, ensure that you log out or shut down your device and that a lock code or password is required to gain access. Be sure to log out all of your social media and email accounts, as well.
Computer and internet security
If your internet security systems are weak, you become an easy target for phishers and hackers. To prevent them from gaining unauthorized access to your personal information and login details, you should enlist these useful cybersecurity tools:
VPNs: You can update your brand's social media accounts from virtually anywhere, and it is important to protect yourself when using public networks due to hackers who like to monitor those networks for details to be siphoned off. A VPN connects a device to an offsite secure server and encrypts all data being sent through the connection, ensuring protection from hackers.
Antivirus and antimalware programs: You should ensure that antivirus and antimalware programs are installed on computers and internet browsers. They prevent you from downloading harmful software that can make you vulnerable to phishing attacks. Look for software that can run scheduled scans and update their virus and malware databases automatically. While there are many free antivirus programs out there, it's advisable to get a dedicated paid service.
Automatic updates: Developers consistently update their programs with patches aimed at improving online security. Be sure to enable automatic updates on your computer and mobile device so that you are always taking advantage of latest developments to keep your data safe.
Use only secure applications
Hackers can gain unauthorized access to your online accounts using apps that install malware on your computer or mobile device. This is why it is important to make sure that you only use apps that are known to be secure and reputable.
Last year, 27 percent of third-party apps that are connected to corporate environments were classified as "high risk", compromising the online security of the individuals who used them. While many bloggers use third-party apps to save time by streamlining their social media activity, it's better to be safe than sorry. There are some third-party apps that are universally recognized as reputable, such as Tweetcaster and Hootsuite. They are well-reviewed across the internet and, if you want to use any third-party apps, ensure that they have the same clout as the aforementioned programs.
You should also be wary of fake apps, which trick users into downloading a program that phishes for sensitive information. Photo editing app Prisma became the victim of cybercriminals when a fake app was launched on the Google Play Store, causing 1.5 million Android users to download malware to their phones. Whenever you download a new app, be sure to read its profile closely. You can tell fake apps from real ones because they will have no reviews, a very recent publish date and a rushed description.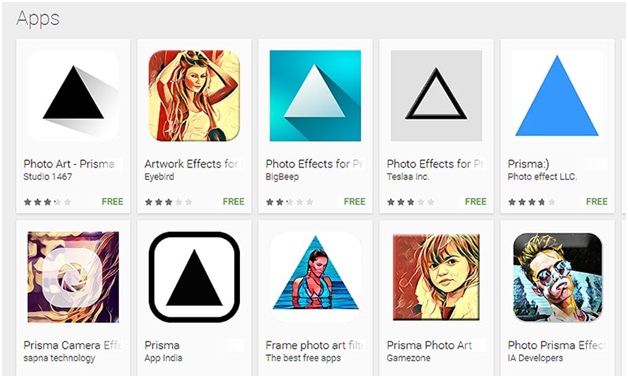 Keep an eye on your followers
Spam accounts on social media can harm your online presence. They can lure your followers to click on phishing and malware links that may compromise their personal information. If you keep a close eye on your followers, you can easily identify bots. While popular bloggers and big brands get thousands of new followers every day, it is important to be diligent about clearing out spam accounts. Larger accounts can benefit from using automation software such as Refollow and Manage Flitter, which detect potential spammers.
Twitter presents a quick and simple way to identify bots. The most obvious signs are when a user profile still displays the default image of an egg, a blank cover photo and no bio. If that's not enough proof, or you want to believe that the user simply hasn't had the time to customize their profile, take a quick look at their page. Common bot behavior consists of posting very rarely or making the same post over and over.
On Instagram, you can identify bots by looking at their profiles. If they have a relatively low number of posts and followers compared to the number of accounts that they are following, then you mostly likely have a bot on your hands.
On Facebook, it's more difficult to differentiate fake profiles from real profiles. New privacy settings allow users to keep most of their profiles from being accessed by those who have not added them as friends. The most effective way to identify bots on Facebook is to send a message to any suspicious accounts. Bots are able to send and accept friend requests but are not able to respond to messages.
Bots are a major reason to stay away from buying Twitter and Instagram followers. While it may be tempting to spend just over $100 for 10,000 new followers, you could end up with dangerous bots that aim to phish for data from your real followers. There are other drawbacks to buying followers (outside of potential penalties) - it's particularly harmful to your online reputation. If your fans discover that potentially harmful bots are following your account, you may end up with fewer followers than you had in the first place.
If your brand is affected by social media phishing, you face damaging your online reputation by putting your followers at risk. It is important that you observe strict cybersecurity procedures to keep your online accounts safe from phishing scams that aim to steal personal information from both yourself and the individuals that you connect with on platforms such as Facebook, Twitter, Meetup, Mailchimp, LinkedIn and Instagram.
What are the most effective ways of protecting your social media accounts from hackers? Do you use any particular tools, or do you just practice general cybersafety? Let us know in the comments.