Content marketing is continually evolving and the pressure is on brands and marketers to create useful, meaningful content that audiences love. With 60% of branded content considered clutter by consumers, it's not easy to get it right.
Whether you're constantly writing about a particular industry or stuck in a rut when it comes to content format, being able to consistently output great content takes a lot of work and creativity. If you want to inject some fresh blood into your content marketing but aren't sure where to start, try incorporating these five content marketing trends into your mix. Each of these trends was among 25 big changes predicted to occur within the next five years by the experts at the Content Marketing World expo.
Trend 1 to try now: New Formats
Are you guilty of sticking with a tried and tested content format? Do you consistently produce blog posts but fail to repurpose your content into other forms, such as infographics, videos, podcasts, downloadable guides or SlideShares? Consider evolving your content formats. Making it easier for your reader to implement your advice and helping them achieve could well underpin content of the future.
You don't need to wait until 2022 to start leveraging this trend for the benefit of your audience. Think about how you can better help your readers accomplish the task they wish to complete. If you're writing an article about how to change a leaky faucet for your plumbing business, adding a step-by-step video where you're filmed actually fixing the faucet would be much more helpful than a text-based post.
The Home Depot for example provides a video showcasing how to paint a wall and adds to this with a 'what you'll need shopping list' below which links to relevant products.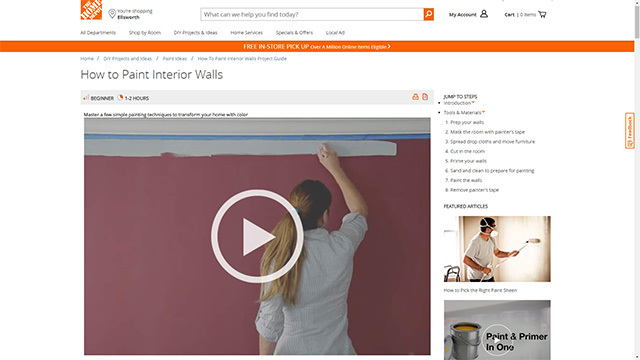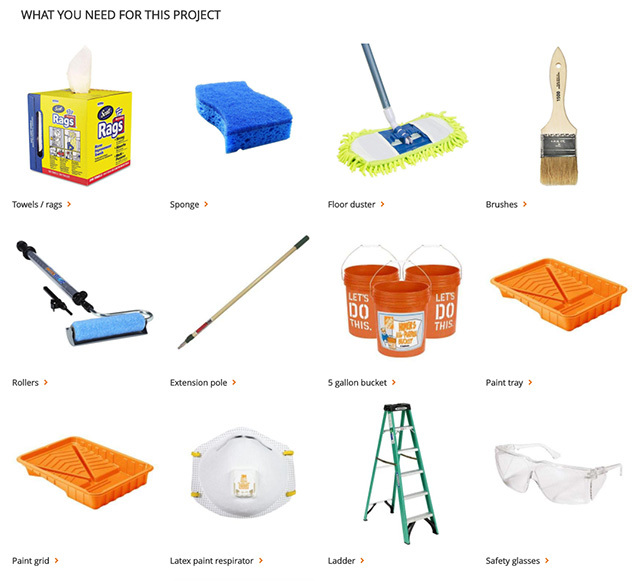 And it's easier than you might think to get started with video.
Trend 2 to try now: Be Memorable
Creating content that really stands out is very difficult when all your competitors are also writing about the same topics and posting similar blogs or social media updates to your own. One trend that you can expect to see continuing to grow in importance in the next five years is content that is memorable.
You can achieve this by taking a more strategic, global approach to your content creation. Rather than create a single blog post, consider how your content could be elevated, perhaps using a different storytelling format or publication approach. Airbnb's neighborhood guides and guidebooks are a superb example of content being made more memorable.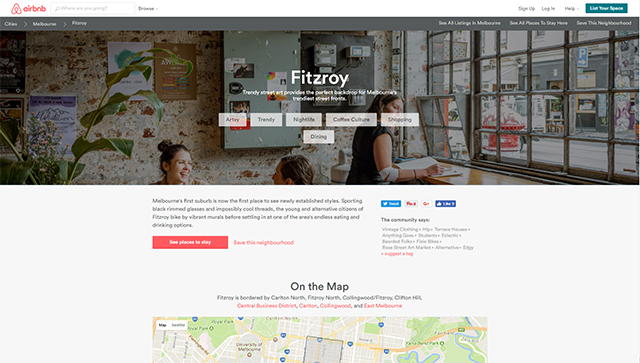 They're packed with useful insight, maps and images by local photographers. The guidebooks are almost entirely user-generated, creating a store of personal recommendations to help travelers get to know a new city through the eyes of locals.
Trend 3 to try now: Create Content for Voice too
We're already seeing the beginning of a new wave of search technology in the form of voice search. Thanks to the increased use of mobile devices and digital assistants such as Siri and Echo there's been a 35 fold increase in voice search since 2008, with a seven fold growth between 2010 and 2016.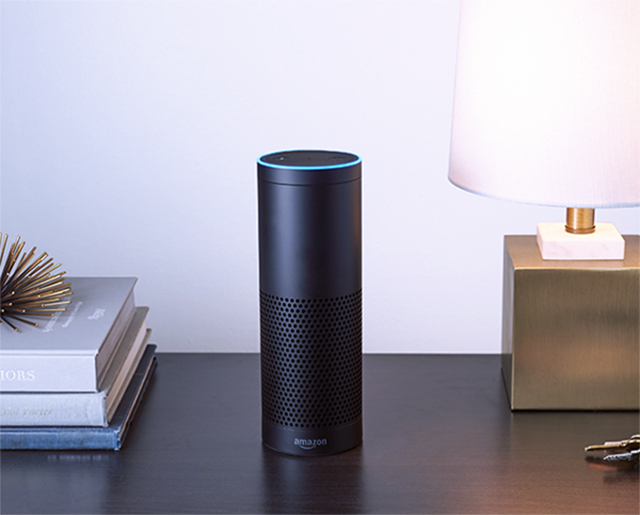 With voice search on the increase, there will be a growing need to create content that is formatted, structured and conveys information in a way that suits this new method of information gathering. You can start to cash in on this trend by creating content formatted and styled to answer voice search queries now. As a majority of voice searches take place on mobile, this could mean creating content that answers questions or, introducing more local content to answer the 'near me' queries that originate from mobile voice search users.
Trend 4 to try now: Real Time Engagement
Live streaming is on the rise. A survey by Livestream found that 80% of consumers would rather watch a live video than read a blog. 81% of those surveyed said they watched more live video in 2016 than 2015.
Live streaming can create deeper connections and facilitate more meaningful conversations with your audience. It can also drive better engagement and be useful for community building. As a brand, it's easy to dip your toe into this trend, with both Facebook and Twitter offering live stream options. The makeup brand Benefit use Facebook Live to broadcast a regular tips video. They ask customers to send their requests and suggestions too, giving it a fun, interactve feel.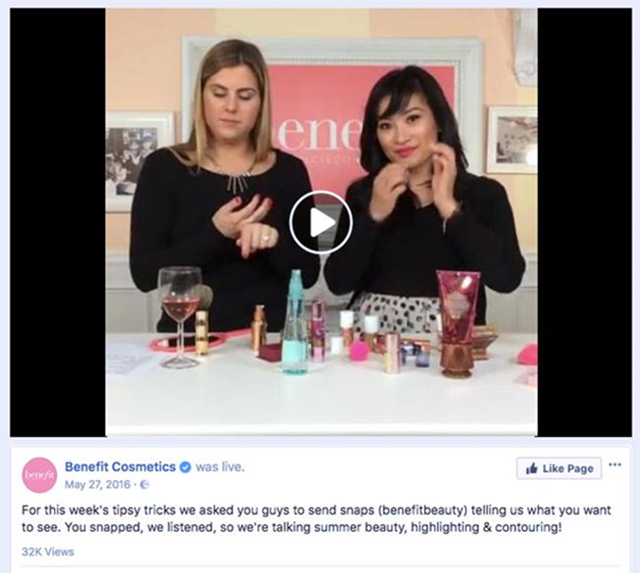 Trend 5 to try now: Widen your Marketing Team
If your content is created by a small team, you might find it difficult to generate fresh ideas and brainstorm new content pillars. In the next five years, you might not have to as experts say there will be fewer silos in content creation and more diverse skillsets on the content marketing team.
Implementing this trend now is simply a case of engaging with your wider team and encouraging all staff members to think like marketers. Treat other departments and co-workers as a marketing resource and mine them for a deeper understanding of your customer and audience needs. A sales rep for example might have a whole host of questions they are asked every day from prospective clients – if they were more closely connected with the person creating content, or empowered to create some content themselves, you're much more likely to output genuinely helpful pieces that resonate better with your audience.
All of these ideas can be implemented individually or, deployed concurrently to give you an edge in content marketing over the next 12 months. You can read the full list of 25 content marketing trends at the Content Marketing Institute.