Did you know that a whopping 83% of the information that we receive and process comes from our sense of sight? Combine this fact with our shortening attention span, and it's no wonder memes and 5-second YouTube ads were born.
Whether it's for presentation, education, or a simple announcement, your visual content should not only catch your readers eyes within seconds, but also have quality content to retain their attention enough for the message to get through. While the latter rests solely on your shoulders, certain elements in the former can be improved with a variety of tools.
Here are some of the best tools to help you with your visual materials. And the best part? They come for absolutely free!
1. Canva graphic design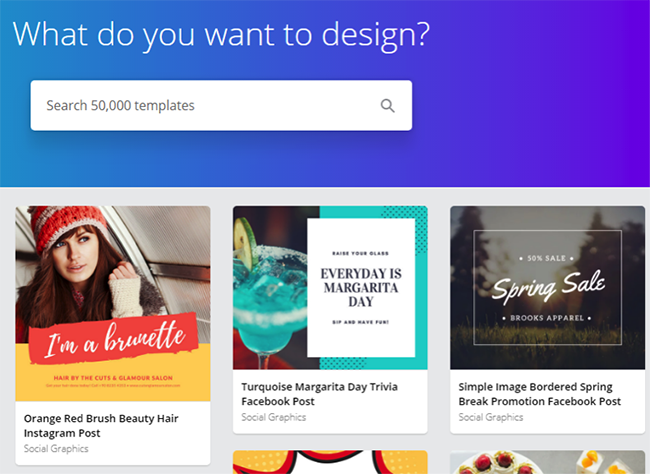 There is a concrete reason why Canva keeps showing up as one of the top free tools not only for marketing, but for anything related to visuals. It offers a ton of pre-designed templates, fonts, and random shapes to choose from, and editing is super easy to do.
You can use the software to create banners, cover photos, announcements, invitations, and more; plus, you can directly share your creation to social media. You do need to create an account prior to accessing the editor, but you can then simply connect your social media account for a faster process.
2. PhotoPea online photo editor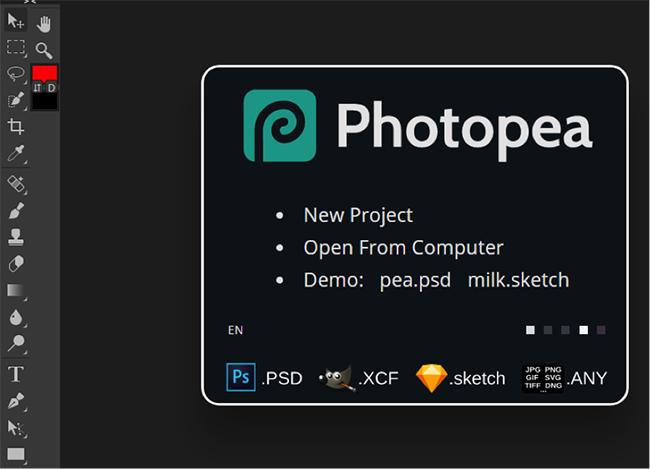 PhotoPea is a godsend for those who don't have enough budget for a paid photo editing software, like Adobe Photoshop. It is a free-to-use online photo editor that has full support for PSD, XCF, and a bunch of other image files.
While it's not meant to be a replacement for Photoshop, and doesn't have the same range of extensive editing features, PhotoPea is a pretty decent tool considering it costs nothing and doesn't require any registration prior to use.
You can find most of the basic photo editing tools at your disposal like lasso, magic wand, spot healing, clone, eraser, gradient, blur, and many others.
3. Venngage for infographics


Gone were the days where informational posts would mean an almost endless wall of text for the readers. Infographics have made it not only easier to present information, but also created a way to keep the readers' attention and interest.
For an even smoother creation process, check Venngage for a variety of templates which need very little editing. They also have statistical, process, timeline, comparison, and geographic Infographics, as well as templates for presentations, reports, charts, brochures, resumes, and a whole boatload of other visual materials.
The allowance for free use is a little limited - you can only create 5 Infographics with Venngage branding. If you want to do more, you can subscribe to their plans, starting at $49 a month.
4. Pixabay for free images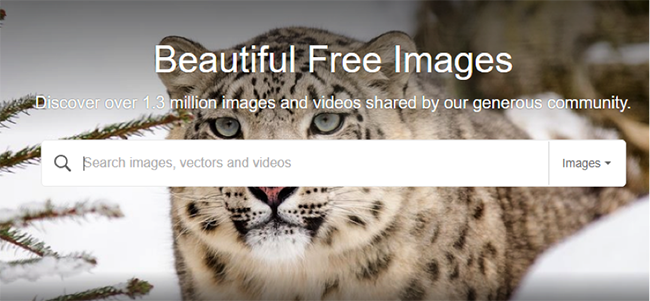 While there are literally millions of photos that you can find on the internet for a specific subject, you should have the proper license and permission from the owner if you want to use something, especially for publication purposes.
There are many license-free image sources, and Pixabay is among the best. They have over 1.3 million high quality photos and other illustrations, with a handful of resolution options, that you are free to use commercially. They also have some video selections which are also free to download and use. For more royalty free image sources see our blog post for more royalty-free image sources.
5. Vecteezy for vector art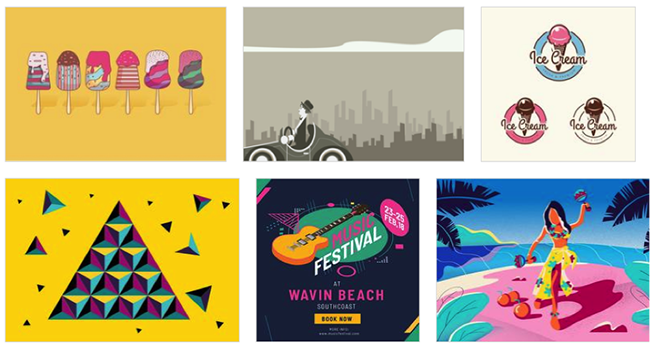 If you are looking for vector images and art, then Vecteezy is the way to go. They have over 100,000 vectors, clip art designs, and illustrations, all for free. They have several categories including backgrounds, icons, holidays, food, animals, nature, business, people, and many, many more.
You can also customize their vectors with an in-house editor, and while it only allows for minimal editing, you can still do a lot to make the vector show more of your signature style. Images are free to download but they do ask for attribution.
6. Textures.com for backdrops


Textures.com offers 3D and flat textures which are perfect as backdrops for visual effects, video games, and other graphic projects. They allow a maximum of 15 downloads per day for free, and offer a credit pack or subscription if you need more quantity or resolution. They have over 120,000 images, of surfaces, objects, panorama, materials, ornaments, decals, and many other choices which come in different resolutions.
7. Pictaculous color palette generator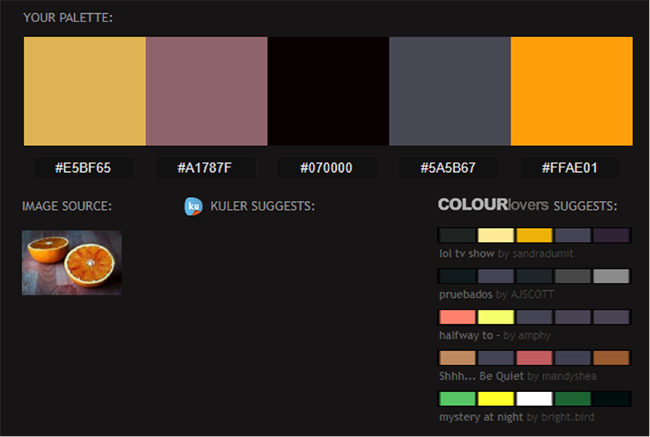 So you've got a killer photo that goes perfectly with your project- how about the other elements in the page? Have you figured out the matching colors for the whole ensemble not be an eyesore? This is where Pictaculous comes in handy. It's a color palette generator which helps determine the best colors that would go with an image.
There's no registration needed to use this tool - all you need to do is upload the image you're intending to use, and you can generate the palette most suited for the picture straight away. You will also see palette suggestions from ColourLovers, a community focused on sharing and exchanging color palettes and patterns.
8. Giphy for… gifs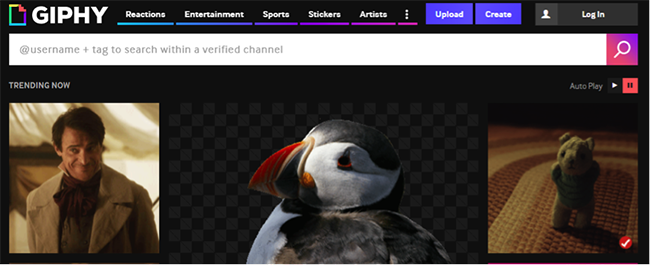 Who knew that gifs would not only come back from the 90s, but also become a relevant and witty response to conversations over the internet. Giphy is a very popular gif resource with thousand of gifs stored under their belt. You can search freely for a gif on their website, or browse by categories. These include animals, holidays, actions, emotions, cartoons, and of course, memes. You can also opt to create your own gif from a video, and upload it to their library.
9. Creatcopy for banners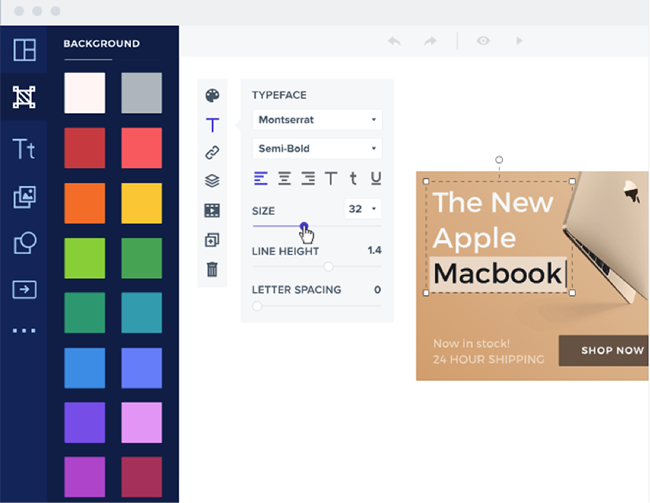 For eye-catching banners, page headers, special announcements, and promotions, or pretty much any visual you can think of, Creatopy has got you covered. This ad design platform combines an easy-to-use, intuitive interface with powerful customization, animation, and automation capabilities. Their free plan gives you three designs, limited editing capabilities. If you need more, you can always opt for a paid subscription, which starts at $17 a month.
10. Go Moodboard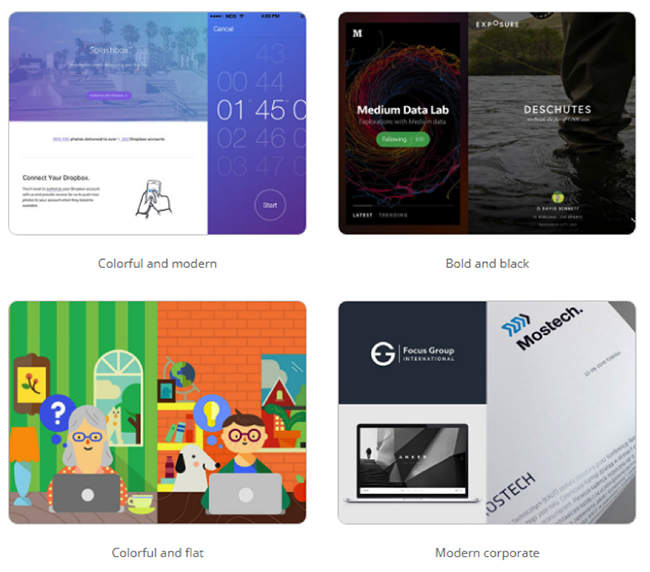 A mood board is a collage consisting of different texts, images and object samples to showcase a general idea of a design. Go Moodboard takes it up a notch by offering mood board templates which can be further customized with uploaded images. You can then share the mood boards by simply copy-pasting the link and sending them over to your colleagues.
It's a great space where you can share your vision for a project and brainstorm with your team for a final look.
11. DaFont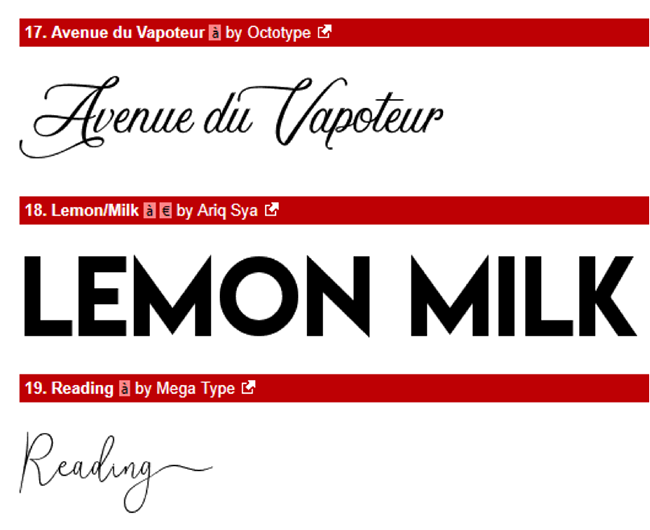 For any visual presentation with text content, using the appropriate font is crucial to convey the right tone as well as showing the creators' specific style. While your computer probably has hundreds of pre-loaded fonts readily available, it may not have the exact one that fits your project. Dafont is one of the top resources for both popular and obscure fonts, with thousands of options to choose from. Themes include fancy, foreign looking, techno, gothic, basic, script, bitmap, and even dingbats; and you can also browse new fonts as they are submitted by other users.
The criteria for posts that have the elements to become viral constantly change, and there is no single surefire procedure that you can follow to ensure success. That said, with the help of these tools, you can have a good shot at capturing your target audience's' interest, and so successfully deliver what you want to say.
Although these tools are free, it's always good to check on their website for any limitations on use or attribution required.
This isn't an exhaustive list though - let us know your favourite free tools for visual content in the comments section below!