In this first of a two-part guide to SEO for editorial teams and journalists, Mark Nunney introduces editors to the basics of SEO and gives a step-by-step process that puts editorial at the heart of your SEO.
Editorial teams are often put into the front line of SEO. That's quite right because editorial is the front line of SEO.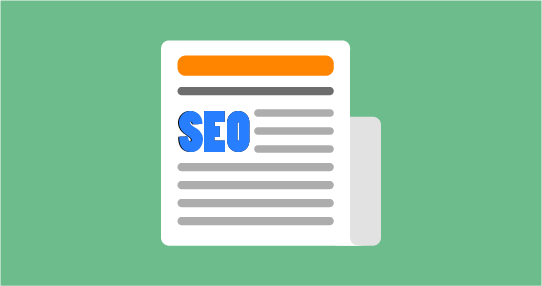 Of course there are important technical aspects to SEO involving code, URLs, redirects, robots files, rel canonicals and the like. And many SEOs are techies by background so this side of SEO continues to get much emphasis.
But all that technical business is a bit like the mechanical work on a racing car. It's important but it won't win you any races. To win you need strategy, a game plan and a driver.
To win the race of SEO you're going to need quality editorial content. Without that editorial, your SEO is going nowhere. Let me be more precise …
SEO needs links and the better your editorial the more and better your links are going to be.
So sign up your editorial team to the cause with the following guide to SEO for editorial …
Editorial should not be harmed in the optimizing of your site
Editors will often complain that SEO is the enemy of editorial. "A good story should never be a slave to a keyword or a search engine", might be the cry. I agree.
SEO should not get in the way of the process of producing quality editorial.
Dear Editor, what's in SEO for you?
What is in SEO for editors? Good question. Here are two answers …
1) More readers for your stories.
Does anything please you more? Apart from this …
2) Get promoted and earn more money.
If yours are the stories that get the most readers, mentions and response, that should help you when it comes to promotion, applying for new jobs and pay rises.
Some SEO basics
A keyword is a word or phrase used to make a search.
Annoying, I know, but a keyword is not a single word.
In the image below, half marathon training is a keyword. As are all the suggestions Google is making.
Target keywords are the keywords you would like your website to be top for on search engines' results pages.
Someone needs to decide what your target keywords are. This might be your hired or in-house SEO team or it might be you. The following resources will help:
• Really really really easy SEO
• Find your target keywords
• Using keyword research to deliver visits, response and profits to your website
Making a list of target keywords is quite simple.
Prioritizing those keywords is a little harder.
Your target list might contain hundreds or even thousands of keywords so someone is going to have to prioritize them as you can't target them all at once.
Google likes links.
Links within your site are important. Links from other sites to yours are very important.
Google sees links from one site to another as a vote of confidence in that site.
You might be thinking "can't we just buy some links?" And you can. But get caught by Google and you might get penalized and lose lots of traffic.
The best way to get links is to earn them with your quality editorial.
Google loves text links.
A text link is a link that is text (and not an image). You can often spot link text because it's blue and underlined like this link text.
With a text link, Google associates the vote of confidence (the link) with the text in the link.
Let's summarize how that works …
Target keywords + text links = keyword rich text links = SEO success
So if marathon training is a target keyword it will greatly increase your chances of ranking well for marathon training if other sites links to yours with marathon training in the link text.
One simple way of making that happen is to:
• Create amazing editorial about marathon training
• Include marathon training in the page's headline
• Make sure other sites know about the new content
Then you'll get links that use your headline and therefore contain marathon training in the link text.
See how important quality editorial is for SEO?
From keywords to keyword niches
100 billion searches were made on search engines in 2009.
Use Google Analytics (or other analytics software) to find out how many of those reached your website.
The image below is from a Google Analytics (GA) Keywords report that shows a site's 129,877 'organic' (non-paid) visits from search engines in one month.
That report above is called the Keywords report because it shows visitors who arrived at the site after searching a search engine with a keyword. Let's look at its headline again:
That's a lot of different keywords. That's a glimpse at the long tail of keywords – the huge number of different keywords. Some are used just once …
83% of those 69,995 keywords brought just one visit.
It's clearly not possible or practical to target 70,000 different keywords. And why bother targeting a keyword that brings just one visit?
Plus, if you only target those few keywords that can bring the most visits (your 'head' keywords), you miss out on the long tail.
The answer to this dilemma is to target groups of keywords which we'll call keyword niches.
A keyword niche is a group of keywords containing a single 'seed' keyword. Eg, not just half marathon training but all keywords containing half marathon training like those shown by Google Suggest below …
Target keyword niches and you are targeting thousands of keywords at a time.
How to make sure your editorial pages are optimized for search engines
Keep each page focused on one subject if you can.
Find a target keyword that matches that subject.
Great headlines will get your story read, passed on to others and linked to.
Remember headlines will appear in link text because headlines are used to link to stories.
So headlines with target keywords are a good thing …
But don't let that get in the way of writing great headlines. Links with no link text are as important as those with. You need both. So …
Find a great headline first …
… then try and add a target keyword
Left is an image of a famous newspaper headline from the United Kingdom during the Falklands War, written when the British Navy controversially sunk the General Belgrano, an Argentinean cruiser.
This headline has been used by SEOs in the past to illustrate how not to write an optimized headline. 'Gotcha' is not going to be any site's target keyword, it's been said.
Agreed, but a great headline will get more useful link power than a dull one. So keep your 'Gotcha' headlines.
Also, with that particular headline, it's quite easy to include some target keywords by adding 'Argentinean' or the ship's name to the full headline.
The page title tag
The page title tag is text in code that appears at the top of your browser window as in the following image:
Edit your pages' title tags in your site's content management system (CMS). Don't leave it to a default setting.
Focus on your page's target keywords (put them first) which must (of course) be relevant to the page's content.
Keep it short - approx 10 words max.
If you can, make it more interesting. Enticing even.
Add your site or brand name to the end.
Some examples …
• Low back pain for cyclist – adjust your saddle! | Sports Performance
• Key Stage 1 math worksheets | Free downloads | The School Run
• Knee injuries | Diagnosis, prevention and treatment | Sports Injury Bulletin
The description tag
The description tag is text in code sometimes seen on search engine results pages (SERPs) in the 'snippet' as below:
Control your URLs and keep them tidy
Content management systems (CMSs) often use a page's headline to build the a default version of the last part of a page's URL 'path'. Eg like this:
Headline: Touchy subject: can peer massage programs improve learning and behavior in school
URL: http://www.theschoolrun.com/articles/touchy-subject-can-peer-massage-programmes-improve-learning-and-behaviour-in-school-11151
But that's often too long. Long URLs might get broken when used. Or they might not get used because they are so unwieldy.
So before a page goes live (not after) edit the default URL value. Eg:
http://www.theschoolrun.com/articles/peer-massage-programmes-school-11151
For more detail on optimizing your pages see How to successfully optimize a page for over 10,000 keywords.
Category pages
Sites with more than 10 or 20 pages will likely need category pages.
A category page lists links to related pages. Eg, on a site about cars, the sports car category page will list links to pages about sports cars.
To be listed on the sports car category page, a content page (an article blog post, or video etc) must be categorized as such.
Your site's categories are usually your major target keywords.
The organization of your categories and any sub categories is your site's taxonomy. And this taxonomy is the skeleton of your SEO. Your editorial content pages are its body and muscle.
SEO without a considered taxonomy is a waste of time.
Planning the taxonomy, building the pages and accompanying navigation is likely not part of an editor's brief. If you're interested, read more about how to plan your site structure here. The job is the responsibility of the publisher or webmaster (whoever is in charge).
Therefore SEO is firstly the publisher's responsibility.
So editors: next time the boss asks you what you're doing about getting more visits from search engines, if there is no optimized taxonomy and matching category pages – politely tell them whose fault it is.
If you have a lot of categories, prioritize them. Which are the most important? Which are (or can) bring the most response?
Imagine your categories are buckets and fill them with quality editorial content. Do nothing else and (if your taxonomy has been carefully planned with SEO in mind) you will be well on the way to optimizing your site for search engines.
Treat each category page like a new website's homepage. Make each category page the kind of page a user will bookmark, pass on and want to come back to for more information.
Use your categories and keyword research tools for content ideas
To fill your categories with editorial pages you might need some ideas on what to write about. Starting with a category name as a 'seed keyword', the following tools can be used to help you …
Wordtracker Keyword research tool Search for more keywords containing your seed keyword. Also search for 'related keywords'. Use the filters to find the questions that are being asked on search engines with your seed keyword.
A process for SEO on writing an editorial page:
• Subject (stay focused on one subject)
• Target keyword
• Write
• Internal links across site
• Headline
• Keyword in headline
• Metadata (page title tag & description tag)
• URL
• Categorize
• Publish
• Network to promote (more on this in part two)
Get a free 7-day trial
A subscription to Wordtracker's premium Keywords tool will help you to:
Generate thousands of relevant keywords to improve your organic and PPC search campaigns.
Optimize your website content by using the most popular keywords for your product and services.
Research online markets, find niche opportunities and exploit them before your competitors.
Take a free 7-day trial of Wordtracker's Keywords tool

Join the discussion
You can keep in contact with us on Google+, find us on Twitter. Facebook and LinkedIn