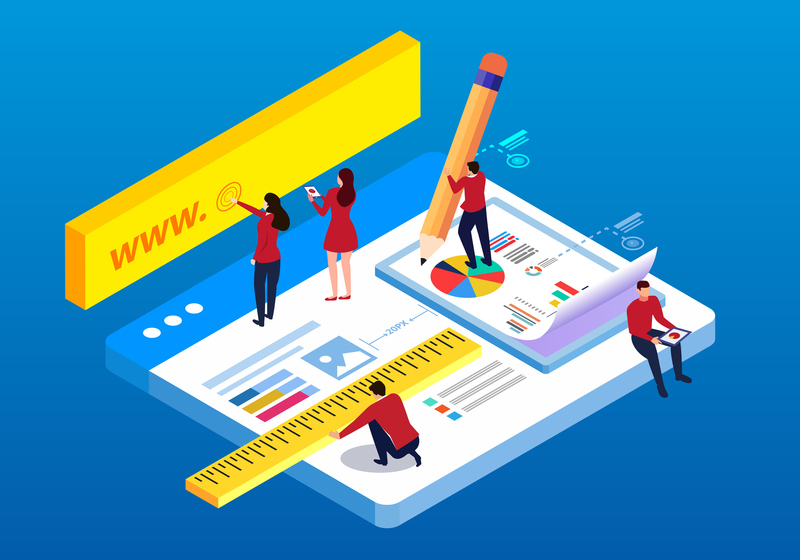 There's been a massive change in the Wordtracker tool this week with the addition of several new datasets.
As well as adding Amazon, YouTube and eBay data we've introduced a second Google dataset, Google Raw. This is the raw search data, free from the processing applied to the data shown in Google's Keyword Planner.
The new Google Raw data provides crucial insights, allowing you to:
Reveal keywords that are hidden by Google
Reveal real search volumes that haven't been grouped together
Find long tail keywords with real search volumes
Trust the relative popularity of one keyword compared to the next
The new data is available now in our Keyword tool and also in the Wordtracker API.
Google Planner and Google Raw data
The Google data we've been showing in the tool continues to be available. It's been renamed Google Planner and it's the data you see in Google's Keyword Planner.
The changes Google has made over the past few years, particularly in grouping and banding results have made the data available via their Keyword Planner less precise and less useful for the search community.
We've always been able to provide more granularity in the Wordtracker data by showing results which are not grouped and volumes which are not banded. You can see more details in our blog post.
The new Raw Google data means we can now do this with Google data, It gives you a peek under the hood to see the unprocessed Google data, offering unparalleled insights into keywords and volumes.
The two datasets offer different perspectives and combined, they offer a unique insight not available anywhere else. Using both datasets to contrast and compare results lets you dig deep into your keyword research.
Using the data: key insights
Reveal terms hidden by Google
Google's sophisticated AI provides results based on user intent. Its algorithms try to work out what the user is after and provide relevant results. This is great for the searcher, but in terms of SEO research the data Google provides often obscures valuable terms.
A search on mountain bike in Google Planner will show lots of related terms such as bike shop, cycle, bmx bikes etc. The top results in terms of volume are broad, general terms - not necessarily the most useful for your precise search and probably too highly competitive to rank for. They can obscure more focused terms with lower volumes.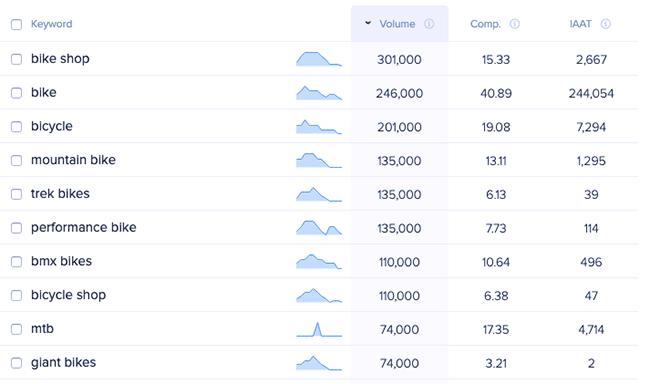 Google (Planner)
A search in Google Raw gives results much more closely focused on the search term, revealing valuable long tail keywords much more relevant to the actual seed term. If you're selling mountain bikes and related merchandise, you'll gain a much stronger indicator of where to focus your efforts.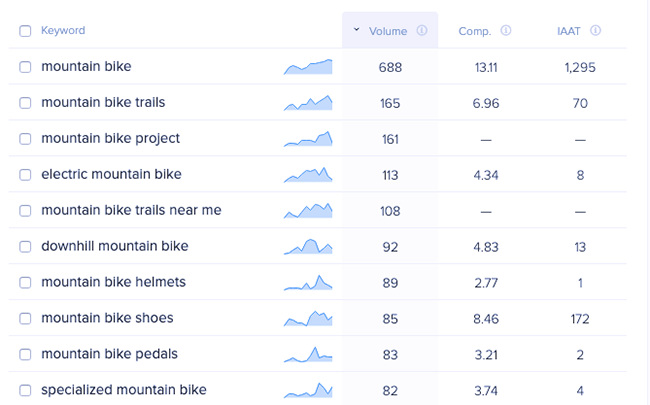 Google (Raw)
Reveal non-grouped search volumes
Google's practice is to group keywords and give identical banded volumes for similar terms.
You can see this in the Google Planner data.

Google (Planner)
Wordtracker's Google Raw data, however, shows distinct volumes for these same similar terms. This offers a unique insight into the true popularity of terms relative to each other within the niche you're researching.

Google (Raw)
The Raw Google data is a sample of the Google data, so the volumes will be smaller than in Planner. However, it's worth noting that Keyword Planner volumes are by no means precise as Google upscales and then averages, as Moz outlines in their blog post. In addition, these averages are heavily rounded.
Relevant long tail search terms with non-banded search volumes
Searching on italian food in Google Planner shows the most popular related terms.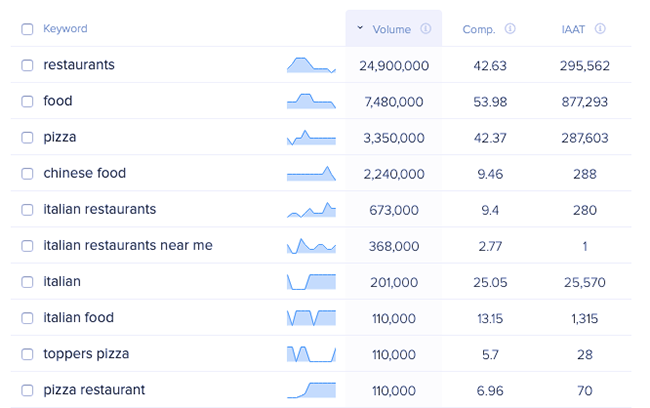 Google (Planner)
Google Raw will let you dig deeper, uncovering relevant long tail keywords with actual, non-banded volumes. You can dive straight into these terms and get a reliable indicator from the volumes of the relative popularity of each term compared to others in the niche.
Google (Raw)
Want broader terms?
There will be times when the Google Planner data is going to be more useful, as it's a reflection of how the data is presented in Google's Keyword Planner. Or, you may want broader results with related terms, rather than the close focus given by Google Raw.
For example, searching on diy store in Google Raw will give you results containing your seed, whereas Google Planner finds brands, and useful semantically similar terms such as hardware store or home improvement.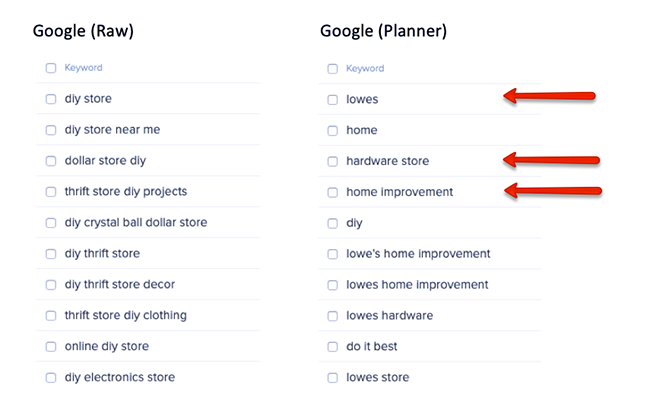 We're really excited to be launching the new Raw Google data in the Wordtracker tool. It gives you access to a granularity which has been diminishing over time in the way Google presents search data in their Keyword Planner.
So, dive in and get searching!
If you haven't yet got an account, sign up for a free 7-day trial with the Wordtracker tool. Or, if you need larger scale or developer access go to the Wordtracker API.