Last Wednesday we were busy enjoying the Digital Marketing Show at London ExCel. If you missed the show, you also unfortunately missed the "Think outside the search box" talk from Wordtracker CEO and Founder Mike Mindel. If you want to see what else we got up to, check out the photos over on our Facebook page. Here's a little teaser…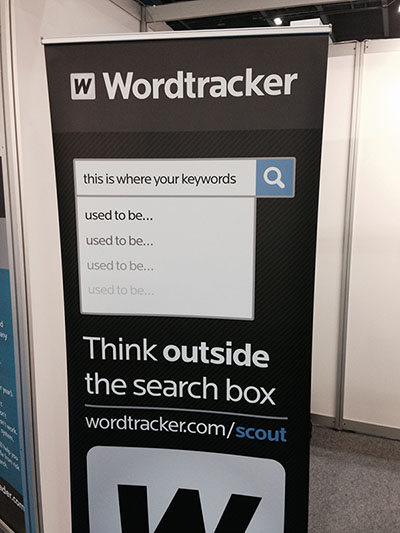 It's December and holiday shopping has truly begun. If you're one to leave shopping to the last minute, then you may be surprised to hear that online shoppers spent a record amount of money on Cyber Monday. True to prediction results made history, with most of purchases were made via phones and tablets. As of 6 p.m. Eastern time, overall sales were up 17.5% on Cyber Monday compared with last year. Customers of the Royal Bank of Scotland are not so happy though, as many of them (including myself) discovered hundreds of dollars "vanishing" from their accounts for no apparent reason.
Last week, I mentioned the top questions and search terms of 2013 for Ask.com. This week it's all about Yahoo. Yahoo revealed an impressive list of search trends for 2013 with a great 38 categories of "top searched" lists. For the first time, Yahoo even included the top trends on Tumblr, focusing on the top 10 most viral blogs on Tumblr.
There has been a lot of buzz around Amazon's future delivery plans using unmanned drones. Although the change won't be happening for another 4 or 5 years, if ever, there has been a lot of positive views around the project, especially as deliveries may be at your door within 30 minutes!
Jo (Customer Support) introduced me to the popular app "Moves" a couple of weeks ago. The app automatically tracks everyday exercise, using GPS to record where you are at certain times. So, I now know how long i've spent on the tube, at the Wordtracker office or grabbing a quick coffee - it's a handy app and you'll most likely be surprised to see how many steps you actually take.