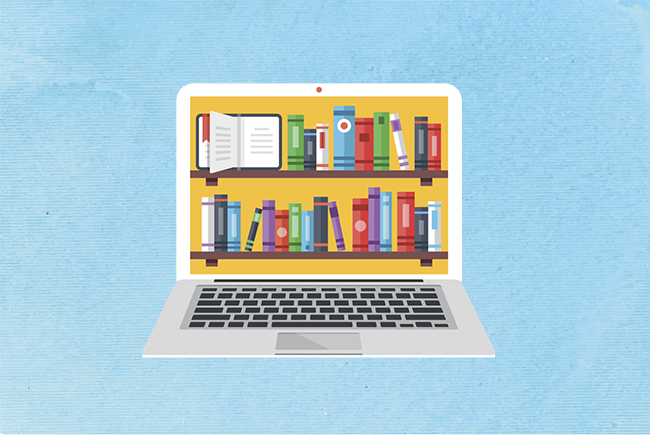 Knowledge for knowledge's sake is wonderful – who doesn't want to be whip-smart? – but there's no reason to feel guilty about wanting to monetize your knowledge on a given subject. After all, where knowledge exists, there will always be those who will seek to procure it – and the figures demonstrate this fact rather well. According to forecasts by Research and Markets, the e-learning market will grow to approximately $325 billion by 2025.
Whether it's workplace skills, specialist knowledge, corporate up-skilling or some other discipline, these learning platforms are built on the promise of education: in many ways they resemble online universities, giving subscribers access to services which would otherwise be the preserve of established, centuries-old institutions.
Open-source Learning Management Systems (LMS) such as Absorb, Canvas and Moodle have become ever more popular, but in truth e-learning is a diverse industry and there are many ways that knowledge can be monetized: transformed into online courses, downloadable eBooks, members-only sites and podcasts, blogs integrated with services (consulting, webinars etc.), video series, training apps using virtual reality (VR) and augmented reality (AR), and much more.
It can no longer be said that e-learning is the future: it's already here, and its popularity is definitely growing by the year.
This certainly comes as no surprise – with e-learning, you can manage your own time and often work to your own schedule, instead of struggling to abide by a challenging itinerary that is entirely out of your control. E-learning provides additional entry points to the job market, helping individuals advance their abilities while giving businesses a richer talent pool from which to recruit.
Providing you have enough valuable knowledge about a subject, it is comparatively easy to leverage this knowledge and expertise to create a profitable online business – and that's what I want to talk about now.
In this blog post, I'm going to show you how to turn your knowledge into an online business.
Ways to monetize your knowledge
Earlier, in the introduction, I already mentioned a few options for monetizing knowledge. But what does setting up these avenues entail? And how can you grab a portion of this booming market?
Curating an online course is definitely a good place to start. According to research by Statista, online courses represent $46 billion of the total e-learning market. If you have specialist knowledge that is in demand, and you can article it and promote it to the right audience, there is no reason why your in-depth course cannot achieve popularity.
It may be a side project that brings in a trickling stream of revenue or it may go viral and replace your day job; that depends on a laundry list of factors. Either way, creating the course itself is not too difficult: there are several course-creation platforms available, wherein the platform does the heavy lifting (file support, back-end management etc.) as you focus on crafting educational, actionable lessons.
Starting a webinar is another good idea. It'll allow you dispense valuable information you've gathered over the years and connect with learners on a personal level. Instructor-led training sessions are highly popular, and whether you're running standalone webinars or a continuous series, you can turn your personal insights into nuggets of wisdom that people are willing to pay for. As with online courses, there are numerous great webinar tools available online: take your time to research them and find one that suits your needs.
Because we are accustomed to finding what we want on the internet, we enjoy browsing a website at our own leisure. And this is where membership sites come in. These private, gated online platforms give a sense of exclusivity, as members pass through a password-protected portal to access bespoke content and training.
Depending on how you set it up, subscribers may pay either a one-time fee or a continual monthly membership to access your prime e-learning content, which could include downloadable documents, video presentations or templates. One added benefit of this method is that you can collect members' personal information for the purpose of email marketing (more on this below).
How to get more out of your e-learning business
There's a surplus of esoteric knowledge rattling around in your brain, but turning all those facts and figures into a scalable online business is tricky. To start with, you'll want to research topics and draft a list that people actually want to learn about. Therefore, focus on optimizing headlines based on rigorous keyword research.
Search Engine Optimization is essential to any e-learning business strategy, as you want to drive traffic to your course, webinar, video series, whatever the case may be. In order to help, use a keyword research tool like Wordtracker to look up keywords, get new keyword ideas and see what their search volume is like: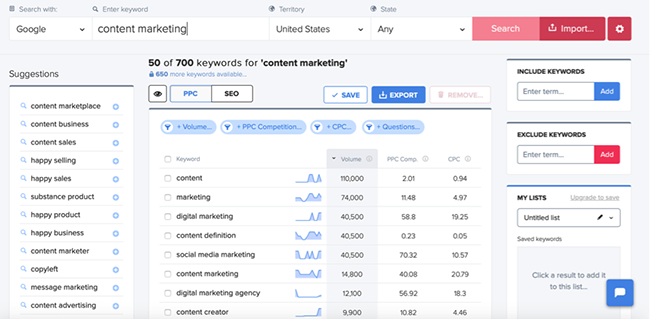 The importance of building an engaged community cannot be overstated. Learners like to discuss the topics they're studying, ask questions of other attendees and the "teacher," and generally interact as they strive to broaden their knowledge base.
Kajabi is a comprehensive platform for those wishing to start an e-learning business. Not only will it let you create online courses and customize content delivery, but it helps you get your members-only site up and running. Email drips to contact segments, billing, hosting and landing pages are all included. Oh, and its new built-in Community forum feature will let learners kickstart the conversations that remain a big part of why they sign up to e-learning in the first place.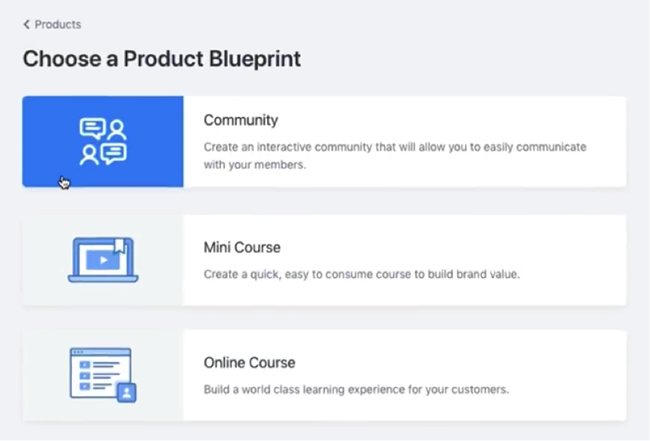 Of course, while you're in the process of inspiring a community of learners, there's no reason to neglect the tools readily at your disposal: namely Facebook and LinkedIn Groups. Administering a group is a great way of collating information about the people who you are teaching, as well as a fantastic way to interact with your attendees and have them engage with each other.
As with any modern online business, you will want to think long and hard about pricing options, ideally tiering your e-learning offerings in order to sell more. For example, you may have different member packages on your website (Beginner, Intermediate, Expert), with specialist content carrying an appropriate price point.
Alternatively, you could offer one-to-one tutorials for a higher fee than your typical webinars. The e-commerce opportunities are virtually endless.
Leveraging email marketing is similarly important, as it will keep attendees interested and give you ample opportunity to upsell.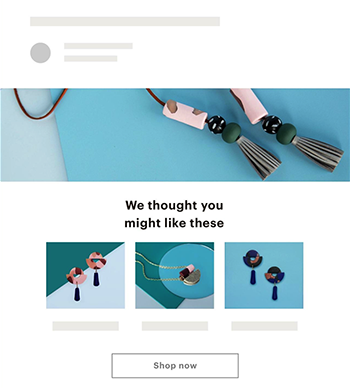 It takes time and effort to build a strong email list but it is absolutely worthwhile. Again, there are many specialist email marketing providers, so it pays to shop around. Mailchimp remains one of the most popular, but there are plenty of good options.
Conclusion
The e-learning market shows no signs of slowing down, and with the advancement of modern technology, expect to see virtual and augmented reality enable greater numbers to learn in simulated environments, with elements such as videoconferencing and robotic telepresence becoming the norm.
If you're interested in monetizing your knowledge using the online and distance model, there's no better time to get started. Just remember to focus on consistently updating and creating new content, building a loyal community and, of course, continuing to refresh your own knowledge. You're the teacher, after all!