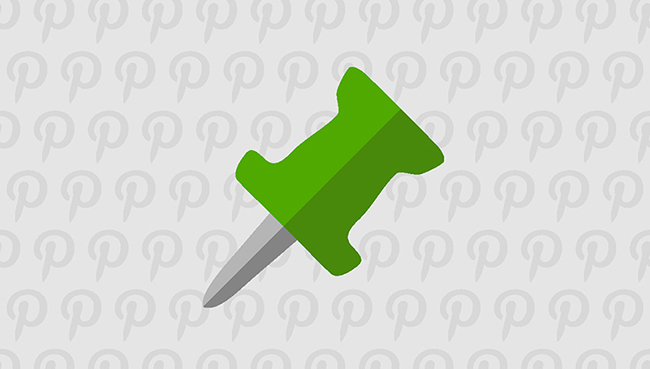 Pinterest is a digital pinboard full of aspirational eye candy. It's also one of the most valuable social sites for promoting your business online.
The average Pinterest user is female, aged between 25-35, a high earner and prepared to spend money online.
This article will take you through the basics of setting up and optimizing a business account so you can start building your Pinterest audience.
Claim your business account
The first thing you'll want to do is claim your business account and unique url.
You can set up a new account or convert your existing personal account into a business account.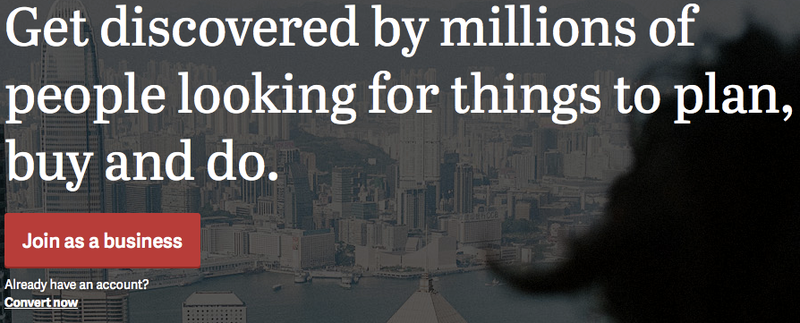 Converting your existing account makes sense if you want to retain the followers you've built up. Just click the little "Convert now" link and follow the options.
If you would prefer to keep your personal account separate, or just want to fresh start then setting up a new account is just fine too. Just click "Join as a business".
Perhaps you would like a personal account with your name as the url, as well as a business account with its own unique url. It will mean you're doubling your workload, so think about whether you're prepared to log the time across both accounts. To give you an idea, you'll want to pin 8-10 times a day so your account is fresh.
Converting to a business account (whether it's in your own name of your business' name) means you can verify your website. This gives your profile a lovely red tick, and you'll be able to track your top pins, impressions and find out more about your audience through the analytics section.

If you're unsure what to do, it might be worth claiming both your own name and business name urls. But bear in mind you can't merge accounts later on, not yet anyway.
When you first sign up focus on getting the url right, everything else can be easily added and updated over time. Ideally you want your url to be between 3-15 characters and you'll want it to match your other social channels. This shows followers you're consistent, professional and avoids any confusion. I am coming from a place of experience here, because my accounts are not consistent at all which I find really annoying.
Now let's take a look at getting your profile looking great.
Business account basics
To start beautifying your account click on the gear icon and click "Account settings".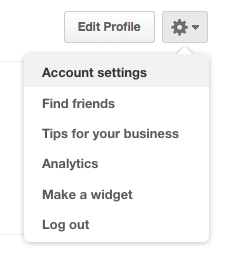 Ohh, lots of options to fill out, don't freak out it doesn't take long once you know what you're doing.
Business type
Choose your type of business. This helps people locate your profile. It also helps them, and Pinterest, understand what your business is about.

Search Privacy
Search privacy is off by default, this means your profile is searchable, and that's definitely what you want.
Social accounts rank well for branded searches helping you dominate the SERPs.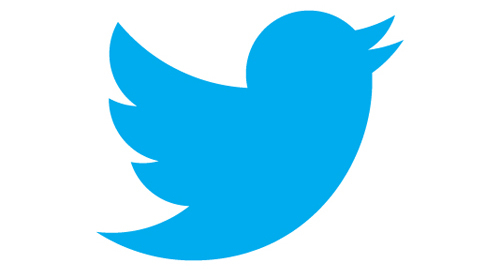 "Social accounts rank well for branded searches helping you dominate the SERPs" Tweet this quote
Profile picture
Your profile picture can be a simple version of your logo, or a little picture of you. This usually depends on the type and size of your business. Our Wordtracker account has our iconic 'W', but my own Pinterest account has my picture.

About You
Enter an interesting, fun and keyword rich description. If you make the sweetest red velvet cupcakes in town, let people know. Make it unique, make it relevant and encourage people to follow you. You'e only got 160 characters, so think about how you'd describe your business in a tweet or a text message.

Here are some interesting profiles to get you in the description writing mood.
https://www.pinterest.com/zolaregistry/
https://www.pinterest.com/reebob/
https://www.pinterest.com/anorakonline/
Location
If you are a small business, like a cupcake shop in Chelsea, you'll want to give your profile a geographical reference by entering your location. It will help people viewing your profile understand more about your business, it will also help with local search. For now location is unregulated in Pinterest, so it's not going to make a massive impact. What you should also do is focus on creating beautiful boards centered around local events, characters, promotions and so on.
Website
As mentioned previously, when you set up a business account you can verify your website. This involves uploading a bit of unique code to your site. It basically proves you have admin access to the domain. The little red tick will show up next to your website on your profile page. A verified Pinterest account shows potential followers that you're legitimate and projects authority.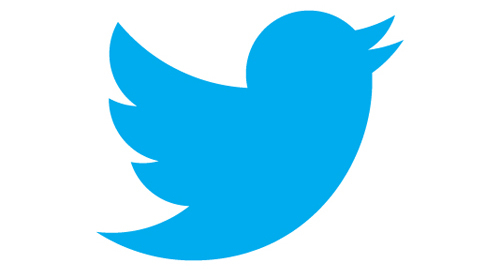 "A verified Pinterest account shows potential followers that you're legitimate" Tweet this quote
If you're using WordPress.com verification is easy as pie (...hmm yummy pecan pie, I'm sure there are lots of recipes on Pinterest for… no! Don't get distracted you're almost there!). Click on "Verify Website" and copy the unique meta tag Pinterest generates for you.
Example: <meta name='p:domain_verify' content='f100679e6048d45e4a0b0b92dce1efce'>
Now log into your WordPress .com dashboard and paste it into the Pinterest Site Verification field in your WordPress Tools tab.
If you're self hosting, or want to link up your Tumblr, Big Commerce, WordPress.org etc there's lots of help from Pinterest on how to verify your domain.
Link up other social channels
Your profile can be easily linked up to your other social channels. Visitors to your profile will see a little clickable 'f' for Facebook and birdy icon for Twitter next to your website. Anyone who visits your profile can check out your other channels and hopefully follow you on these as well.
You'll also get the option to Tweet or share on Facebook directly from Pinterest every time you pin something. Just tick the box on the bottom left of the pin lightbox.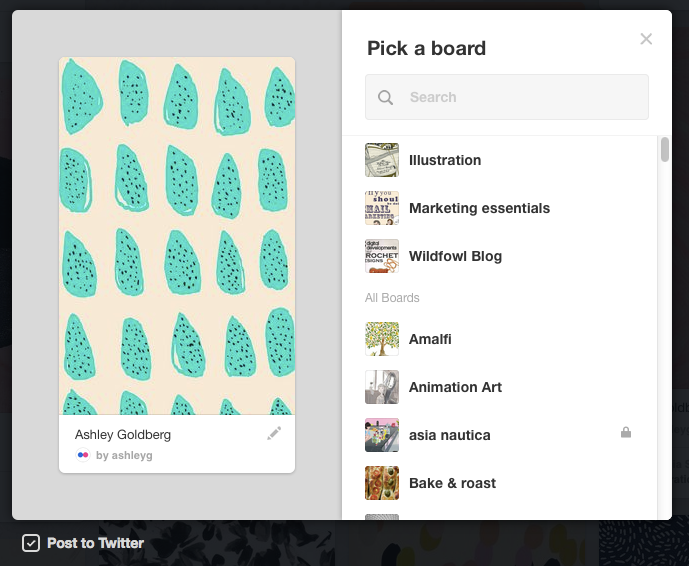 I'm not a massive fan of auto-updates sent across social channels. They tend to look a little spammy and aren't very engaging.
It makes more sense to write a nice targeted tweet with something interesting about why your pinning and then include the link that way. Don't forget to add relevant hashtags!
This is an example of an auto tweet that's sent when I checked the "Post to Twitter" box when pinning.

Alternatively you can write a tweet and include the link as well as appropriate hashtags and messaging.

Now all that's left is to start pinning!
Follow Wordtracker on Pinterest
Check out our boards on SERPs, marketing tips, social tips and more on Wordtracker's Pinterest account.
Read more
Andrew Tobert discusses "Why online marketing just got Pinteresting"
Try the keyword tool out for free
Take a free 7-day trial of Wordtracker's Keywords tool